Welcome to Read This Book, a newsletter where I recommend one book that I think you absolutely must read. The books will vary across genre and age category to include new releases, backlist titles, and classics. If you're ready to explode your TBR, buckle up!
Today I'm recommending a campy horror novel that's short and intense, perfect if you like classic teen horror slasher films and deconstructing horror tropes!
Delighting velocireaders since 2017, Book Riot's New Release Index will keep you in the know about all the latest books. Start your 14-day free trial today.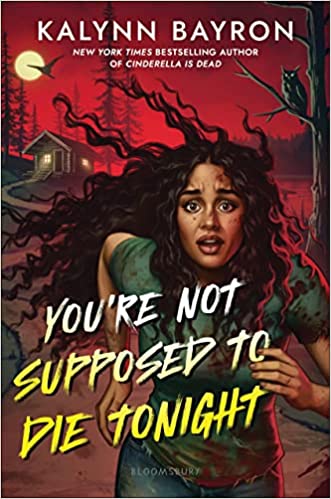 Charity has been working at Camp Mirror Lake, which was the filming location of a cult classic slasher flick and is now a full contact horror simulation game, for two summers. She has the coveted role of final girl, and she loves her job—so she doesn't mind that much that their owner can't be bothered to show up half the time. But when one too many of her coworkers take off before the season is over, she calls her best friend and her girlfriend to help finish off the season. Only their final night takes a turn for the very real when it becomes obvious someone is hunting Charity and her friends, and she'll have to uncover the camp's secrets to figure out why.
If you enjoy movies like Scream or the Netflix adaptions of R.L. Stine's Fear Street books, then you're going to devour this one. It's a relatively short read and it moves quickly, revealing Charity's workplace confidence and love of the horror genre. The setting of a full contact horror simulation game is one of those amazing/terrible ideas that is either the last place you'd expect to find a killer on the loose, or the first, but Charity takes her job very seriously. And she's no fool when it comes to creepy occurrences and weird things going bump in the night, and because she's so savvy, it makes the moment when she realizes that she's not playing a game anymore all the more satisfying. With really great characters and breakneck pacing, Bayron takes readers from one thrill to the next and the secrets behind Camp Mirror Lake are definitely intriguing. While I don't think anyone should go into this book expecting the most mind blowing of twists and turns, if you enjoy solid horror and self-aware plots that explore popular horror tropes, this one is a winner. Bonus points for most of the characters being Black and for Charity being queer, which adds some much-needed diversity into a traditionally very white and straight genre. It's a great read for spooky summer nights!
Happy reading!
Tirzah
---
Find me on Book Riot, Hey YA, All the Books, and Twitter. If someone forwarded this newsletter to you, click here to subscribe.