Hi mystery fans! I am not the biggest fan of Superman, which I don't say to yuck anyone's yum, but rather that starting at that baseline: I fell in love with the new cartoon My Adventures with Superman (HBO Max). So a reminder to try new things, even if you think it's not for you.
Have you listened to Book Riot's newest podcast, First Edition, where BookRiot.com co-founder Jeff O'Neal explores the wide bookish world? The latest episode has Liberty Hardy helping Jeff out on ideas for interviewing authors! Subscribe to hear them and stay to hear Book Riot's editors pick the "it" book of the month.
Bookish Goods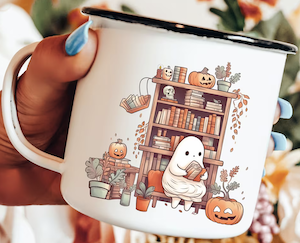 Maybe you're trying to deal with the unbearable summer heat by thinking of fall? Or think you can't have enough mugs? ($17)
New Releases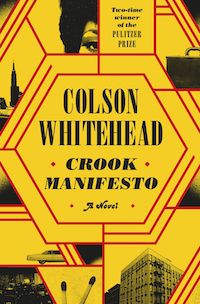 Crook Manifesto (Ray Carney #2) by Colson Whitehead
If you're looking for a crime trilogy written by a literary author that really sets you in a specific place and time, absolutely pick this series up!
The first book, Harlem Shuffle, followed Ray Carne in the '60s. Now we've entered the '70s, and while he's still trying to stay out of criminal activity, a request from his daughter puts that to the challenge when tickets to the sold-out Jackson 5 show lead him to an old police contact who now wants a favor in return…
Bonus: the audiobook is narrated by Dion Graham (Black Water Rising, Every Man A King)!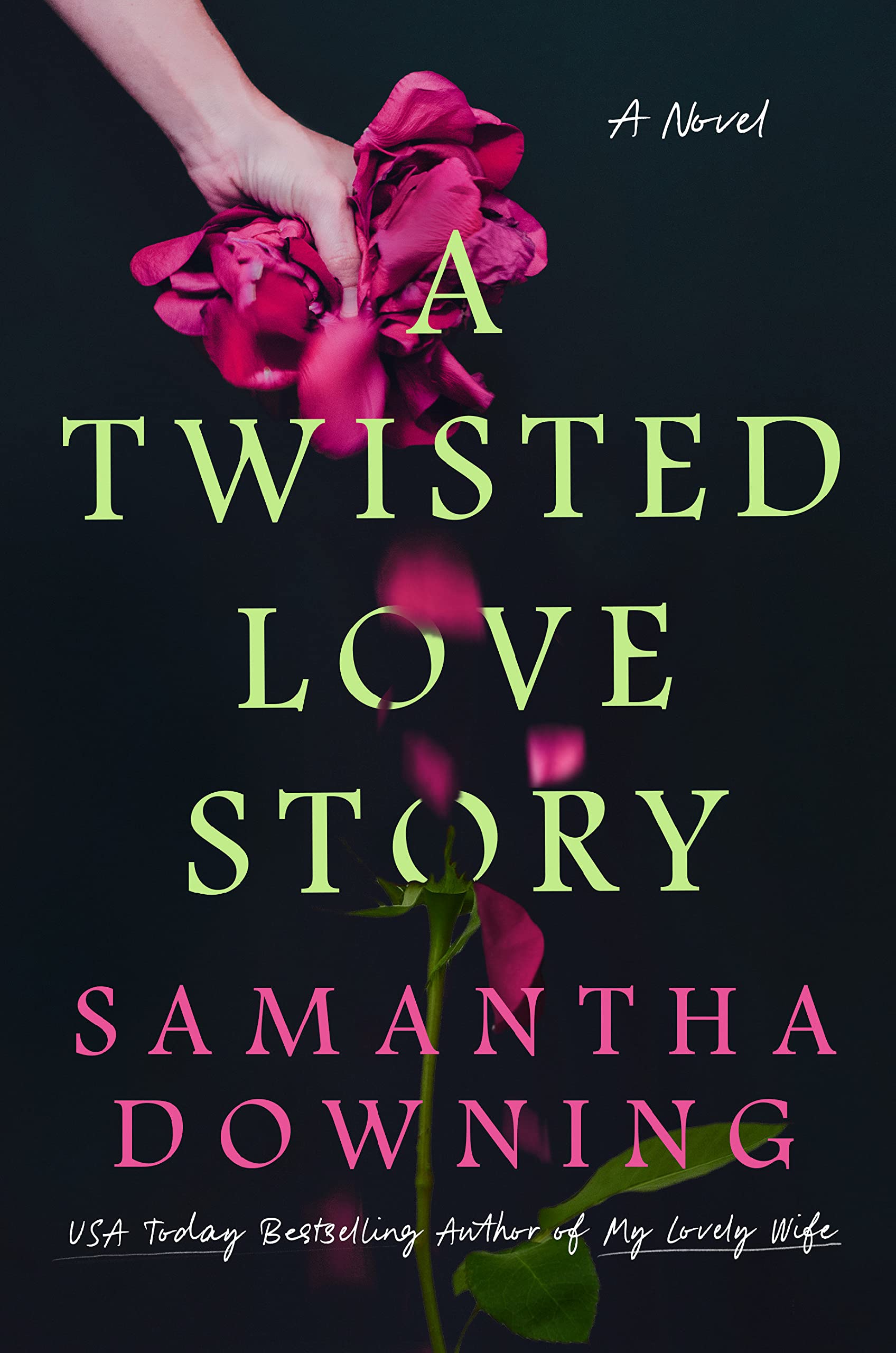 If you like twisty stories, you should be reading Samantha Downing!
I recommend going into this knowing nothing for maximum ride experience, but I know that's not everyone's thing, so I'll tell you a bit about the book.
Wes and Ivy had an on-again, off-again relationship that wasn't healthy (think passive-aggressive behavior and dumping trash in someone's yard). But recently, Ivy has decided she wants to get back with Wes, so once again, they're in each others' lives. The problems on top of their already problematic history include a crime in their past they got away with, and Ivy just accidentally brought a detective into their lives whose sole mission is saving people from partner abuse. That's exactly what she's convinced is happening between Wes and Ivy…
I inhaled the audiobook narrated by Karissa Vacker, who has worked on a bunch of great mysteries like Night Will Find You and Take Your Breath Away.
(TW: attempted sexual assault/ nonconsensual photographs under a person's skirt/ recounts emotional partner abuse, including the use of suicide as a threat)
For a more comprehensive list of new releases, check out our New Books newsletter.
Riot Recommendations
With the actors union going on strike following the ongoing writer's union strike — and the studios saying out loud that they're just waiting until writers are essentially homeless rather than paying a living wage — I thought I'd chat about two mystery books that have a union in them. If you haven't yet, it's worth looking into why they've gone on strike since a lot of it deals with new technologies (streaming and AI) and how it allowed very few to make new business models that only benefited them. Also, if you want to help support the SAG-AFTRA/WGA members on strike, here's some helpful info.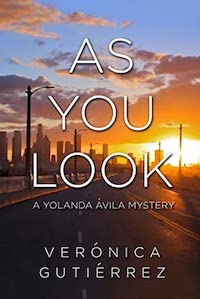 As You Look (Yolanda Ávila Mystery #1) by Verónica Gutiérrez
For fans of PI mysteries and missing person cases.
Yolanda Ávila is going through a lot: she left the LAPD because of harassment, blames herself for her mother's death, and is trying to make sense of her prophetic dreams, which she calls juju. But now her most recent dream was about her godson being kidnapped, and it's actually happened. She'll have to find him, which will entail talking to union organizers, dealing with her wife getting threatening messages, and working through her guilt, grief, and maybe finally accepting her prophetic dreams.
(TW child abduction/ active pedophile case in the city, no graphic details/ anxiety attack)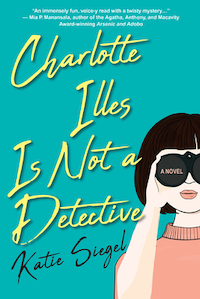 For fans of amateur sleuths, characters trying to find their way in life, good friendships, and mysteries that aren't dark/graphic.
Charlotte Illes grew up known as Lottie, a child detective. Now she's in her mid-20s and floundering. She's avoiding her friends and brother's calls/texts, going on mindless first dates, and refusing to be a detective anymore — until her brother comes to her with a case involving his girlfriend. Now she's suddenly forced to do what she does best (solving mysteries), reconnect with her besties, and figure out what she really wants to do with her life. And there's also murder, a missing person, and union organizing.
Bonus: the audiobook is narrated by the author!
News and Roundups
Over 100 people were trapped for several hours in mystery writer Agatha Christie's former home
Audiobooks are not part of the strike happening with the actors in the union.
12 Book Club Picks Of July 2023
The Impact of Book Bans on Authors
Massachusetts Legislators Propose Book Ban Bills
Pennsylvania Senator to Propose Banning Book Bans in Next Session
The 50 Best Mysteries of All Time
Suspect arrested in Gilgo Beach serial killings searched updates on police probe