Hello, my friends! I missed you and I am excited to be back. I hope you had a wonderful week last week while we were apart. I spent last week — wait for it — reading books. I know, I know, it's hard to believe. Now get ready: today I have a great historical novel about a real-life queen, a collection of suspenseful short stories, and a fun look at video games through the ages.
At the top of my list of today's books I want to pick up are All-Night Pharmacy by Ruth Madievsky, The Saint of Bright Doors by Vajra Chandrasekera, and Ripe by Sarah Rose Etter. You can hear about more of the fabulous books coming out today on this week's episode of All the Books! Vanessa and I talked about some of the books we're excited about this week, including The Mistress of Bhatia House, The Centre, and The Librarianist.
What do S.A. Cosby, Khaled Hosseini, Sarah Bakewell, and Yahdon Israel have in common? They've been guests on Book Riot's newest podcast, First Edition where BookRiot.com co-founder Jeff O'Neal explores the wide bookish world. Subscribe to hear them and stay to hear Book Riot's editors pick the "it" book of the month
And now, it's time for everyone's favorite game show: AHHH MY TBR! Here are today's contestants.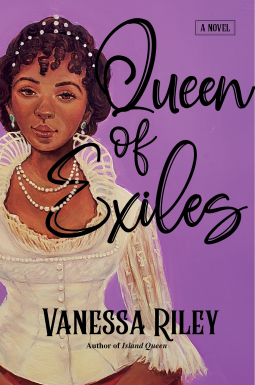 Riley returns to Haiti once again with this look at the life of Queen Marie-Louise Coidavid. Her husband, King Henry I, was the ruler of Haiti before his death. Left behind with his debts and having lost the approval of the people, she fled to Italy and became an exiled queen. Louise and her daughters face new circumstances as they try and establish themselves as royalty in a quickly changing world. It's a look at a brave woman fiercely holding on to her life in a male-dominated society. Riley is great at historical fiction and also has mystery and romance series. (CW for sexism, racism, child death, violence, and suicide.)
Backlist bump: Island Queen by Vanessa Riley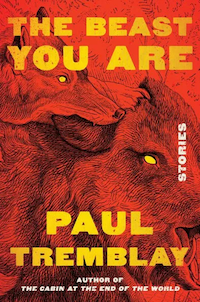 By now, most readers know Tremblay's name is synonymous with horror books. He's the author of such bestsellers as A Head Full of Ghosts, The Pallbearers Club, and The Cabin at the End of the World (which became the movie Knock at the Cabin). This is his second published collection, 15 tales of suspense and unease that are sure to keep you awake on these hot nights, pondering your own mortality and wondering what that noise is outside your window. Sleep well. (CW for substance abuse, animal death, violence, gore, death of children and adults, loss of a loved one.)
Backlist bump: Growing Things and Other Stories by Paul Tremblay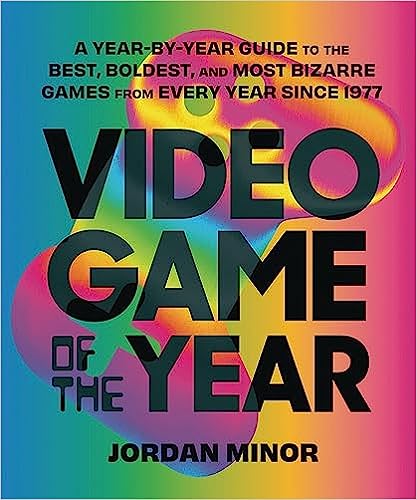 And because it's summer and we all need some fun, I chose to share this art/history book! It's a really delightful examination of video games over the last few decades, doing a deep dive into a different one each year. You'll see favorites such as Pac-Man, Donkey Kong, Tetris, Super Mario Bros., Sonic the Hedgehog, The Legend of Zelda, and more! Each year has a popular game with an accompanying illustration and a bit of history about its creation, its impact on the world of gaming, and more. This book is an epic nerdpurr! (Though not mentioned, my favorite game as a kid was Pengo — does anyone remember that one?)
Backlist bump: Arcade Game Typography: The Art of Pixel Type by Toshi Omigari
Delighting velocireaders since 2017, Book Riot's New Release Index will keep you in the know about all the latest books. Start your 14-day free trail today.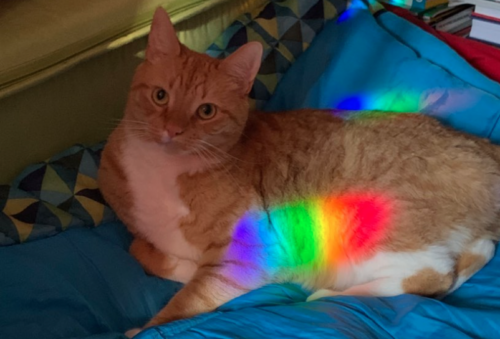 This week, I am reading When Crack Was King: A People's History of a Misunderstood Era by Donovan X. Ramsey, which is out today, and When the Angels Left the Old Country by Sacha Lamb, because a million people (give or take) have told me it's wonderful. In non-book things, I have been watching the NBA summer league and revisiting movie classics from my childhood. The song stuck in my head this week is "Angels and Darlas" by Say Hi. (Yes, like in Buffy.) And here is your weekly cat picture: Zevon doesn't even realize he has a rainbow on him. It looks like it passed right through him and out the other side, lol.
Thank you, as always, for joining me each Tuesday as I rave about books! I am wishing you all a wonderful rest of your week, whatever situation you find yourself in now. And yay, books! See you next week. – XO, Liberty