Hey‌ ‌there‌ horror fans, ‌I'm‌ ‌Jessica‌ ‌Avery‌ ‌and‌ ‌I'll‌ ‌be‌ ‌delivering‌ ‌your‌ ‌weekly‌ ‌brief‌ ‌of‌ ‌all‌ ‌that's‌ ‌ghastly‌ ‌and‌ ‌grim‌ ‌in‌ ‌the‌ ‌world‌ ‌of‌ ‌Horror.‌ ‌Whether‌ ‌you're‌ ‌looking‌ ‌for‌ ‌a‌ ‌backlist‌ ‌book‌ ‌that‌ ‌will‌ ‌give‌‌ you‌ ‌the‌ ‌willies,‌ ‌a‌ ‌terrifying‌ ‌new‌ ‌release,‌ ‌or‌ ‌the‌ ‌latest‌ ‌in‌ ‌horror‌ ‌community‌ ‌news,‌ ‌you'll‌ ‌find‌ ‌it‌ ‌here‌ in‌ ‌The‌ ‌Fright‌ ‌Stuff.
Welcome to another episode of "Jessica Can't Decide," in which there were so many amazing new horror books coming out this week that I had to table my original idea for today's Fright Stuff and dedicate this newsletter solely to new releases. Get ready to make your bank account cry uncle!
But first! This: If you're looking for a new bookish podcast to add to your life, be sure to check out First Edition where BookRiot.com co-founder Jeff O'Neal explores the wide bookish world. Subscribe to hear what's new and exciting in the world of books and publishing, and stay to hear Book Riot's editors pick the "it" book of the month.
Bookish Goods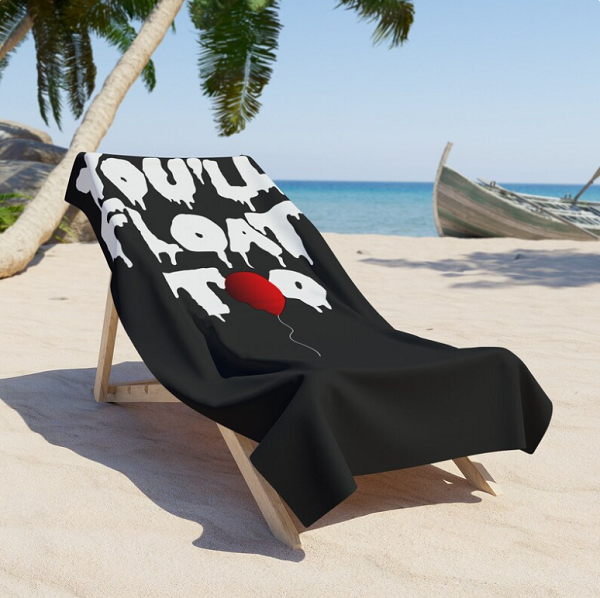 If you're planning to take any of this week's new releases to your nearest sunny shoreline (or soggy shoreline — we're getting a lot of rain up here), make sure you go prepared! Rain or shine, you're going to need a towel, and you might as well make it creepy.
$50
New Releases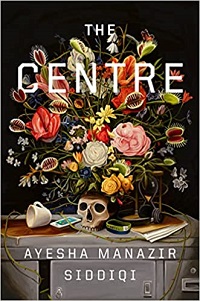 The Centre by Ayesha Manazir Siddiqi
Ayesha Manazir Siddiqi's The Centre is a thriller (with a twist of dark comedy) about a Pakistani translator living in London whose career hasn't proven to be as notable as she once dreamed. Anisa never expected to be still living at home, subtitling Bollywood films instead of becoming the next prodigy of the translation world. So she signs up for a mysterious and not at all suspicious language school that promises success in return for an unknown cost: The Centre. Shut away from the outside world and subjected to the Centre's intensive programming, Anisa finds herself falling further and further under the institute's influence. But the unknown cost still waits to be paid, and it may be higher than she knows.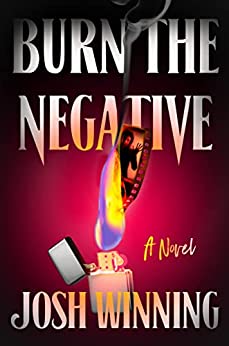 If you love horror books about horror (like a terrifying nesting doll), you need to go forth and pick up a copy of Burn the Negative when it hits shelves tomorrow. I loved absolutely everything about this book. Laura Warren and Polly Tremaine have nothing in common but DNA. Laura made sure of that when she created a life for herself that is miles (figuratively and literally) away from her Hollywood childhood and the (allegedly) cursed '90s horror movie that ended her career. At least until Laura, now a successful journalist, finds herself on a plane back to L.A. for the first time in decades, set to interview the cast and crew of a remake of that very same movie. As you might expect, things quickly go from bad to worse the minute Laura sets foot on that set. Bodies are dropping faster than box office ratings, and it all seems tied up in Laura's past, the legend of a curse, and the dark, looming figure of The Needle Man.
For a more comprehensive list, check out our New Books newsletter!
Riot Recommendations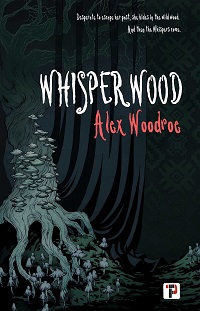 Anna came to the distant frontier town of Whisperwood to disappear. Where better to hide from her witch-hunter ex, than a town that doesn't exist? Whisperwood doesn't show up on any map, and its population is completely isolated from the outside world. But once inside Whisperwood, Anna soon finds that she can't leave, trapped inside the town's borders by an unfamiliar folk magic. The secret to Whisperwood, and to Anna's freedom, may lie in the strange forest that surrounds the town, but only if she can survive long enough to uncover it. I have been looking forward to Whisperwood and I am so excited that it's finally making its way into the world tomorrow!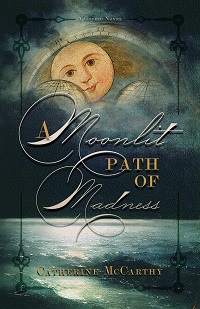 McCarthy's new Gothic novel is a gorgeous, tragic tale of grief, secrets, folklore, and family curses. Grace Morgan, still trying to come to terms with the death of her mother, moves into the seaside house she inherited in Wales and is forced to confront the family curse that may spell the end of everything she knows and loves. You all know I love a book where the monster/ghost/curse/etc. that threatens the main character is a manifestation of some aspect of themselves that they must face, and I have a particular soft spot for manifestations of grief. So of course I am beyond ready to get my hands on A Moonlit Path of Madness. It also gets bonus points for being partially epistolary!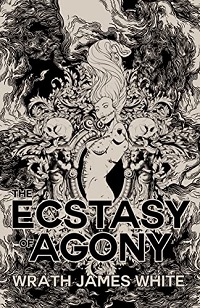 Wrath James White returns to the printed page with The Ecstasy of Agony, a new collection of hardcore horror stories and poems. If you've ever read any of White's work before, you know it's not for the faint of heart (looking at you, If You Died Tomorrow I Would Eat Your Corpse), but it always rewards its readers with a terrible sort of beauty, and stories you won't soon forget. So whether you're a long time fan or new to White's brand of horror, I highly recommend picking up a copy of The Ecstasy of Agony when it comes out tomorrow.
Looking for even more horror being published this week? Be sure to check out these new release lists from Emily Hughes and Erica Robyn!
As always, you can catch me on twitter at @JtheBookworm, where I try to keep up on all that's new and frightening.