We're giving away three copies of He Who Drowned the World by Shelley Parker-Chan to three lucky Riot readers!
Enter here for a chance to win, or click the image below!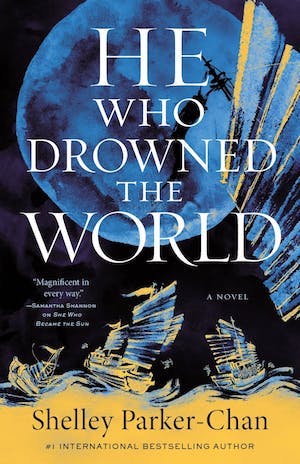 Get ready for He Who Drowned the World, the epic finale to the story that began in She Who Became the Sun.
Zhu Yuanzhang, the Radiant King, is riding high after her victory that tore southern China from its Mongol masters. Now she burns with a new desire: to seize the throne and crown herself emperor.
But Zhu isn't the only one with imperial ambitions. All the contenders are determined to do whatever it takes to win. But when desire is the size of the world, the price could be too much for even the most ruthless heart to bear.