Welcome to In The Club, a newsletter of resources to keep your book group well-met, well-read, and well-fed.
I'm back from my birthday vacay where I visited my friend. It feels a little weird coming back because I didn't work for over a week, and we're off again for the 4th of July. My stay was refreshing, though. I'd never been to Florida before and my friend had all manner of cat and dog for me to snuggle up with. I also punked convinced him to get a library card, so there's that.
Lately, I've liked having newsletter sends where I let you all know of what I think are the best, juiciest, book club-worthy books coming out for the month. I think this month kind of has a lot, so this may be a two-part endeavor.
Before we get to the books, riddle me this: what do S.A. Cosby, Khaled Hosseini, Sarah Bakewell, and Yahdon Israel have in common? They've been guests on Book Riot's newest podcast, First Edition where BookRiot.com co-founder Jeff O'Neal explores the wide bookish world. Subscribe to hear them and stay to hear Book Riot's editors pick the "it" book of the month.
Now for the club!
Nibbles and Sips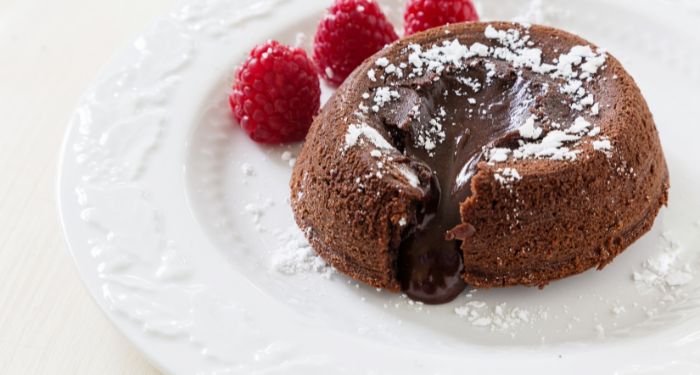 I'm late to the air frying thing, but am a total convert. I just came across this recipe, and have yet to try it, but am definitely saving for the next time I'm seriously craving chocolate. I have a short video option for you, as well as a detailed recipe.
You'll need (courtesy of Tanya Harris at My Forking Life):
6 Tbsp butter
4 oz semi-sweet chocolate in pieces
1 large egg
1 large egg yolk
3 Tbsp white sugar
½ teaspoon vanilla extract
3 Tbsp all-purpose flour
A pinch of salt
Books to Keep in Mind for July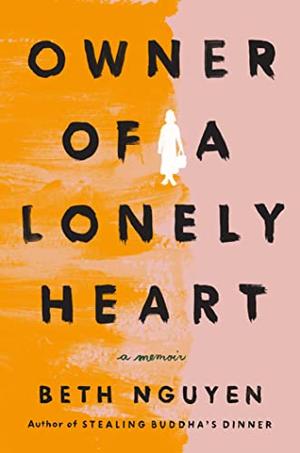 This memoir is a reflection on motherhood, examining the author's relationship with her mother, the surrogate mothers she's had throughout her life, and even how her own children will remember her mothering. Nguyen was only eight months old when she was separated from her mother. Her father, grandmother, sister, and uncles fled a war-torn Saigon for the U.S., and the next time she'd see her mother was when she was 19. Since becoming an adult, her mother and she have spent no more than 24 hours together. Nguyen writes of how she dealt with this absence, how she came of age in the Midwest, and the life of a refugee.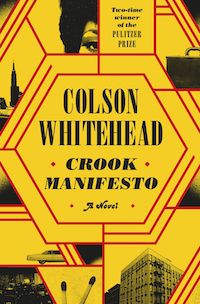 Pulitzer Prize-winning Whitehead's continuation of his Ray Carney saga — which first started with the uber-popular Harlem Shuffle — is divided into three parts that see the former fence Ray reverting to his old life of crime. But he doesn't start off with that intention. Actually, in 1971, after having sworn off his old life of moving stolen goods, he tries his best to make a legal go of things with his furniture store. That is, until his daughter starts yearning for Jackson 5 tickets, then he turns to crooked NYPD officer Munson. But to get the tickets, Munson has a favor to ask of Ray. One that will exact quite the physical toll. The second part sees Ray in 1973, teamed up with Pepper, his partner in crime, and hobnobbing with the odd world of Blaxploitation movies. Finally, in the third section, set in a burning 1976 Harlem, Pepper and Ray set out to get to the bottom of a firebombing that injured a kid.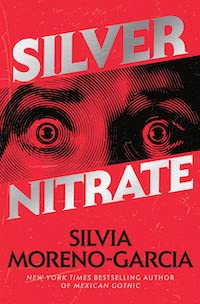 Silver Nitrate by Silvia Moreno-Garcia (July 18)
We all know Moreno-Garcia writes banger after banger, so of course I had to let y'all know of her July release — and this one sounds like so much fun. Montserrat is a talented sound editor but is at the mercy of a sexist film industry in '90s Mexico when her friend and crush Tristán — a former soap opera star — realizes he's neighbors with the cult horror director Abel Urueta. Urueta promises to change their lives forever if they help him finish a movie about a Nazi occultist that he was never able to finish — one that he thinks has cursed him (if ever there were a curse-causing movie, it would be one about a Nazi occultist, I think). As the two help the legendary director, Montserrat starts noticing a lingering dark presence and Tristán may be seeing a ghost. This one is full of old-school moviemaking and occultism, all set in an immersive '90s Mexico.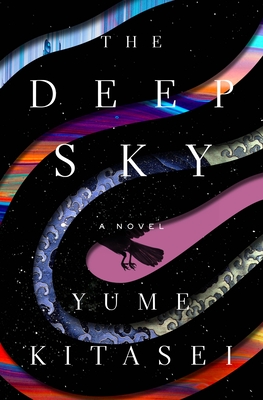 The Deep Sky by Yume Kitasei (July 18)
Earth is ruined and the future of humanity lies in the hands of 80 graduates of a rigorous program that began when its participants were just 12 years old. Now the graduates are on a ship heading towards a new planet where they will be expected to birth a new generation. Except halfway through their journey, a bomb goes off, killing three people and knocking the ship off course. Worse yet, Asuka is the suspect as the only surviving witness. Thing is, she never really felt like she belonged on the expedition in the first place, as the representative of Japan — a country she barely has ties to as a half Japanese person having been raised in the U.S. — and as someone who barely passed training. But as the crew turns on each other, it'll be up to her to find out who on board is the true guilty party.
Suggestion Section
Book Club:
Delighting velocireaders since 2017, Book Riot's New Release Index will keep you in the know about all the latest books. Start your 14-day free trail today.
More To Read
8 Excellent LGBTQ+ Nonfiction Manga
All the Queer Fantasy Books: 28 Of the Best Reads
Welcome to the Stone Age: An Introduction to the Stonepunk Genre
Genre-Defying Fantasy Books You Won't be Able to Put Down
---
I hope this newsletter found you well, and as always, thanks for hanging out! If you have any comments or just want to connect, send an email to erica@riotnewmedia.com or holla at me on Twitter @erica_eze_. You can also catch me talking more mess in the new In Reading Color newsletter as well as chattin' with my new co-host Tirzah Price on the Hey YA podcast.
Until next time,
Erica