Happy Tuesday, my friends, and happy new release day! I want to start off by wishing my ATB co-host Tirzah Price and her new book Manslaughter Park a happy pub day! I hope you have all been having a great start to your summer and reading books that you love. I know I have! I've also started doing a serious deep dive into 2024 titles and, holy cats, there going to be some great books next year (including a new Tommy Orange and a new Tana French!) For this week I have a wacky alien abduction story from a beloved author, a powerful debut novel set in Ethiopia, and a great true crime book set in the art world.
At the top of my list of today's books I want to pick up are The Tale of the Gravemother by Rin Chupeco, Crooked Plow by Itamar Vieira Junior and Johnny Lorenz (translator), and Banyan Moon by Thao Thai. You can hear about more of the fabulous books coming out today on this week's episode of All the Books! Erica and I talked about some of the books we're excited about this week, including The Theory of Everything Else, Invisible Son, and The Bawk-ness Monster.
Looking for fascinating stories, informed takes, useful advice, and more drawn from our collective experience as power readers, teachers, librarians, booksellers, and bookish professionals? Subscribe to The Deep Dive, a biweekly newsletter featuring stories to inform and inspire readers, to get exclusive content delivered to your inbox!
And now, it's time for everyone's favorite game show: AHHH MY TBR! Here are today's contestants.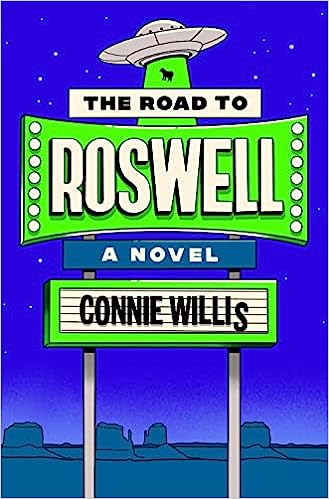 This is a fun and funny alien abduction novel from the amazing award-winning Willis. Francie has agreed to attend her college roommate's wedding in Roswell, New Mexico. It is UFO-themed, because the groom is obsessed with extraterrestrials. Francie thinks this is dumb, partly because it's the busiest time of year for the town, and partly because she most definitely does not believe in UFOs. So of course, she is abducted shortly after arriving by an alien that appears to look (in my mind) like a fried onion tumbleweed. (Mmmm, delicious bloomin' alien.) Upon her capture, Francie will meet her fellow abductees, and also begin to realize the alien is in trouble and needs help, not captives. This is classic Willis wackiness! (CW include mentions of violence, abduction, substance use, and death.)
Backlist bump: To Say Nothing of the Dog by Connie Willis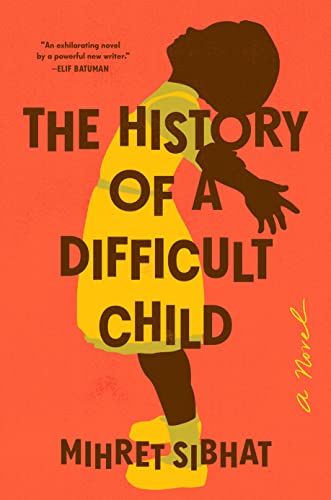 This is one that I will admit up front to not having finished yet, but I am enjoying what I have read. It's a powerful debut of war and family, set in Ethiopia. It's about a young girl who grows up in southwestern Ethiopia in the 1980s while a civil war rages. Selam Asmelash's family once prospered in their town but are now struggling under the new regime. As Selam grows, she gathers a list of enemies she swears to pay back some day. It's a fascinating story so far, of a time in history I have read little about, and I look forward to finishing it.
Backlist bump: The Shadow King by Maaza Mengiste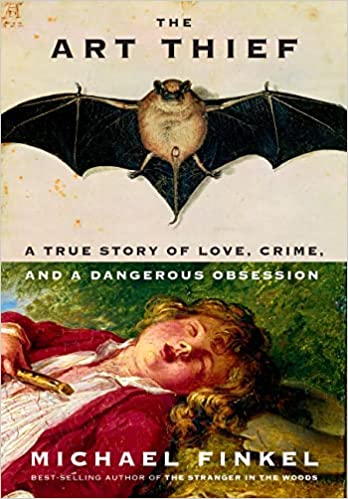 And last but not least: I am a sucker for a true crime book involving art and for a book with a bat on the cover. Plus, I loved Finkel's last book, The Stranger in the Woods, so I had to read this one. It's the tale of Stéphane Breitwieser, considered the world's most successful art thief. He perpetrated over two hundred heists before he was finally caught. Finkel dissects the life and psyche of a man who risked his freedom not for money or glory, but to amass his own secret personal collection. And how he craved the adrenaline rush of the job, which kept him going back, even when it became too dangerous. It's absolutely fascinating!
Backlist bump: Con/Artist: The Life and Crimes of the World's Greatest Art Forger by Tony Tetro and Giampiero Ambrosi
Subscribe to First Edition for interviews, lists, rankings, recommendations, and much more, featuring people who know and love books.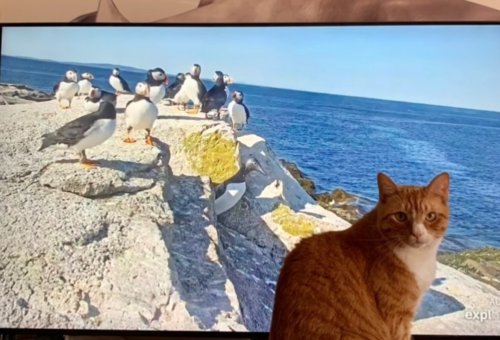 This week, I am reading The Last Dragoners of Bowbazar by Indra Das and Charlotte Illes Is Not a Detective by Katie Siegel, which is out today. In non-book things, I started rewatching A.P. Bio for the millionth time because I love it an inordinate amount. Because of that show, the song stuck in my head this week is "Government Center" by The Modern Lovers. And here is your weekly cat picture: Farrokh is watching me watching the puffins.
Thank you, as always, for joining me each Tuesday as I rave about books! I am wishing you all a wonderful rest of your week, whatever situation you find yourself in now. And yay, books! See you next week. – XO, Liberty