Hey YA Readers!
I don't know about you, but I'm here and ready for summer. I feel like I have not gotten one moment to enjoy any of the last season, as I have not even hung up my hammock yet, despite ideal weather for it. Maybe this will be the week I finally can because I have a pile of books calling my name and cold lemonade in the fridge.
Looking for fascinating stories, informed takes, useful advice, and more drawn from our collective experience as power readers, teachers, librarians, booksellers, and bookish professionals? Subscribe to The Deep Dive, a biweekly newsletter to inform and inspire readers, delivered to your inbox! Your first read (The Power Reader's Guide to Reading Logs & Trackers) is on the house. Check out all the details and choose your membership level at bookriot.substack.com.
Let's dive into everything new books and Pride this week.
Bookish Goods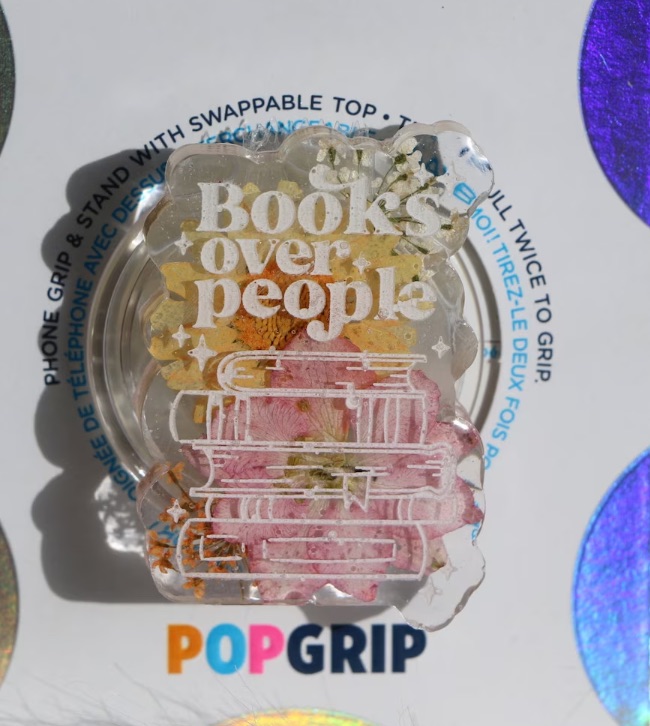 I saw a TikTok claiming that young people think phone grips are a sign that a person is An Old and look: I don't care. Today's phones are made for men's hands, not women's, and as someone with extremely small hands even for a woman, I need one to be able…to hold my phone. I do go to bed by 8 p.m. and can't have caffeine after 1 p.m., thanks for asking.
Anyway.
This awesome phone grip is for fellow fans like me who also want to make it a little more bookish. $27.
New Releases
We round up the month of June with even more excellent options across so many different genres and formats for new YA books. This week's hardcover release highlights below include a memoir and a fantasy that will leave fans of the new The Little Mermaid film super stoked.
As always, grab the full list of this week's releases over here. You'll see the summer 2023 YA roundup hitting site — and here! — soon.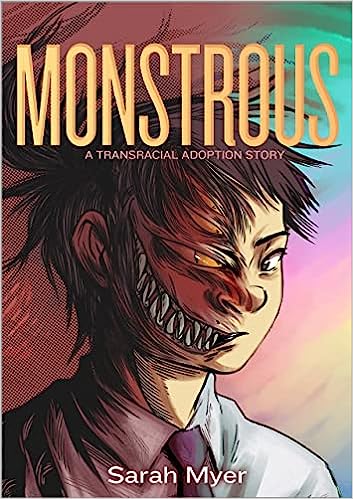 I've been around YA long enough to know how rare adoption stories were — and still are — and then to remember discussion of how few transracial adoption stories exist — and how few still exist. But we have gotten better, and we're seeing more representation on this front from those who experienced transracial adoption.
Myer's work is a graphic memoir about growing up as a Korean adoptee to white parents. It's a story of feeling like never fitting in and always being stared at, but through a passion for fandom and art, found a community and understanding of herself.
This looks fantastic!
Saoirse Sorkova is a liar, and it's how she survives. To her kingdom, where she's a soldier-in-training, she claims to be a siren; this helps her avoid being executed. To the group of assassins she works for at night, she lies about identity. To her family, she claims her siren powers are perfectly under control and she never feels the urge to kill.
She's a great trainee, but her lies mean she can't let herself get into the spotlight. But when her sister is in trouble, Saoirse needs to become a personal bodyguard to the prince and will now be fully at the center of her kingdom's attention.
Saoirse should hate Prince Hayes. But she actually can't resist him, as he's nothing like his segregationist father. She begins to fall for him, in fact, even as they team up to strike down the deadliest threat in their kingdom together.
What he doesn't know is she is the one they're after.
This is the first in a series and while it's certainly darker than The Little Mermaid, readers itching for those under-the-sea tales led by characters of color will want to grab this one ASAP.
For a more comprehensive list of new releases, check out our New Books newsletter.
Riot Recommendations
Obviously, queer books are regularly recommended and highlighted in this newsletter all year long. But today marks the end of the ~*~ official ~*~ Pride lists for the month. We've talked about a rainbow of queer YA, queer YA comics, LGBTQ+ nonfiction for YA readers, and now we're going to highlight all things pink.
These are your queerest books in one of the best queer colors: pink. All of these books have published in 2023, so you're getting some very new, very pink LGBTQ+ fiction to enjoy. I have not included titles already covered in previous newsletters this June. This is not a comprehensive list, either, so not everything that can be mentioned is.
Let's dive in.
As always, thanks for hanging out. We'll see you later this week for your paperback releases and YA book news.
Until then, happy reading!
— Kelly Jensen, currently reading Disorientation.