Hello mystery fans! I finally beat Super Mario Odyssey which just means a whole new level of the game has now been unlocked, so basically the Nintendo Switch remains one of my best purchases ever.
Have you checked out Book Riot's newest newsletter? If you're looking for fascinating stories, informed takes, useful advice, and more drawn from our collective experience as power readers, teachers, librarians, booksellers, and bookish professionals, subscribe to The Deep Dive, a biweekly newsletter to inform and inspire readers, delivered to your inbox! Your first read (The Power Reader's Guide to Reading Logs & Trackers) is on the house. Check out all the details and choose your membership level at bookriot.substack.com.
New Releases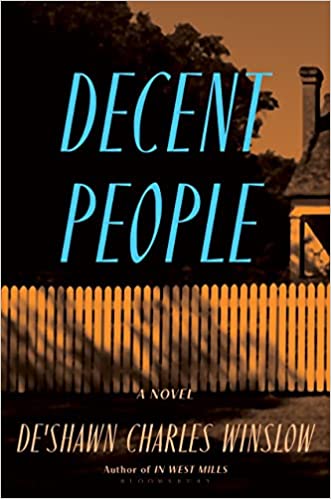 Decent People by De'Shawn Charles Winslow
For fans of recent-ish historical fiction (1970s), murder mysteries, and returning back home.
West Mills, North Carolina is still segregated in the mid 1970s when the first murder in decades occurs and is of three siblings: Marian, Marva, and Lazarus. While the town is filled with gossip and accusations, the white authorities don't care to solve the case. Moving back home to marry her childhood sweetheart after living in NY, Ms. Jo Wright discovers her fiancée is on the list of culprits as the victim's half-sibling and decides to clear his name. But what she finds is a town full of dark secrets.
The Last Drop of Hemlock (Nightingale Mysteries #2) by
Katharine Schellman
For fans of atmospheric historical mysteries, amateur sleuths, and speakeasies.
Vivian Kelly lives in NY with her sister in the mid 1920s and has just gone from patron at a local speakeasy to serving drinks — on top of her job at a dress shop. But the feeling of things looking up quickly changes when Vivian learns that her friend's Uncle Pearlie has died. Because he was the doorman at the club, and thanks to her friend's insistence, Vivian decides to ignore the police having ruled it a non suspicious death and decides to look into the case…
If you want to start at the beginning pick up Last Call at the Nightingale.
For a more comprehensive list of new releases, check out our New Books newsletter.
Riot Recommendations
Let's dive into some backlist thrillers that will keep you tensely reading past your bedtime — or in the middle of the day ignoring the world.
Death Notice by Zhou Haohui, Zac Haluza (Translator)
For fans of cat-and-mouse thrillers, translated crime, and police procedurals!
Self-named Eumenides is out to punish those they believe have escaped punishment. Eumenides posts death notices that make the police think they can try and save the next target but Eumenides is always one step ahead…
And there is a sequel: Fate.
(TW suicide/ rape)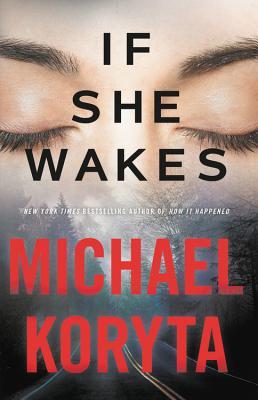 For fans of multiple POV and teen assassins!
Tara Beckley is in the hospital with locked-in syndrome — she can hear, see, and think, but she can't move or speak. It's why no one knows her real condition and instead think she's in a vegetative state. Abby Kaplan is investigating the car accident that put Tara in the hospital and doesn't realize it wasn't an accident so now she's in danger too…
News and Roundups
Two of my favorite authors Saeed Jones and Roxane Gay had a chat on the Vibecheck podcast about writing, television, and even how they feel about true crime: A Special Conversation with Roxane Gay
Watch This, Read That: 9 Great Shows & Films Paired With Equally Great Books
Liberty and Tirzah chat new releases on the latest All The Books! including Zero Days by Ruth Ware and This Town is On Fire by Pamela N. Harris
A Good Girl's Guide to Murder: Wednesday's Emma Myers to Lead BBC Series
Andrea Bartz on Coming Out as Bisexual in Her 30s and Being 'Protective' of Latest Novel (Exclusive)
The Next Chapter's mystery book panel recommend 9 novels to read this summer
A Return to Jupiter: Revealing Malka Older's The Imposition of Unnecessary Obstacles