I meant to make this newsletter themed on queer books where pets play a major part, and then I realized that I've read and enjoyed two different sapphic YA books that have a dog named Waffles in them. Amazing. Also, you should know about these lesbian books about cats: Cats (and their Dykes) and The Lesbian Sex Haiku Book (with Cats!).
Queer books, BIPOC books, and sex education books continue to be targeted by book banners. We know these can be life-changing — even life-saving — for kids to have access to. That's why today I'm highlighting EveryLibrary, which helps fight back against book bans. You can donate to help out, sign up as a volunteer, or join the mailing list on their homepage to stay up to date.
Check out Book Riot's newest podcast! BookRiot.com co-founder Jeff O'Neal explores the wide bookish world. Interviews, lists, rankings, retrospectives, recommendations, and much more, featuring people who know and love books. Subscribe to First Edition on Spotify, Apple Podcasts, or your podcatcher of choice.
Bookish Goods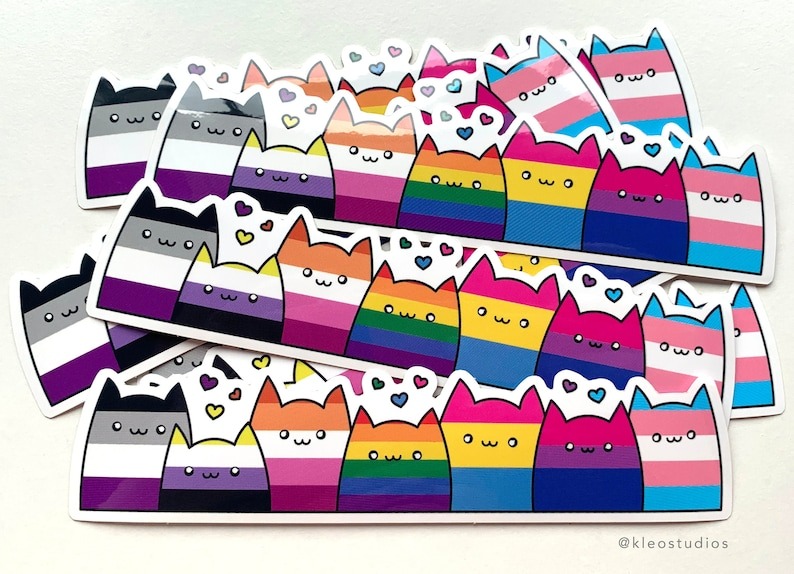 Because your car needs a queer pride cat vinyl sticker, obviously. $5
Riot Recommendations
"Né łe" by Darcie Little Badger
Forty chihuahuas and one husky are in stasis, on their way to Mars. When they wake up early, a veterinarian also in stasis on board is woken up to take care of them. Her and the pilot — both Indigenous women — fall for each other while managing a whole herd of puppies. Yes, it's as cute as it sounds.
This was originally published in Love Beyond Body, Space, and Time edited by Hope Nicholson. The press was closed, however, after Nicholson confessed to sexual misconduct. The book seems to be back in print, but I'm not sure where the proceeds from the book are going. If you can get your hands on a used copy, though, this story is well worth reading!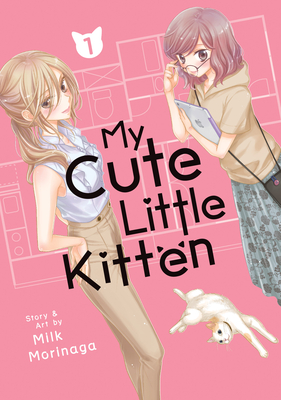 Milk Morinaga wrote the iconic yuri manga series Girl Friends. In this series, Rena and Yuna have been roommates since college. But Rena is secretly in love with Yuna. When Yuna adopts a stray kitten and wants them to move to a new, pet-friendly apartment together, Rena finally tells Yuna the truth about her feelings — and Rena doesn't react in the way she expected.
All the Links Fit to Click