Hi mystery fans! I usually open with something that I'm watching and loving (The Other Two on HBO) so I thought it made sense to mention the current writer's strike that I fully 100% support, even if I have to wait for new shows. Here's an article from The Guardian on it: "This strike matters for everyone. The story of the past half century of American society has been this: declining labor power, rising corporate power, rising inequality, collapsing democratic institutions."
And Book Riot has a new podcast I'm really enjoying — I love the guessing game of which book will be the IT book of the month! — captained by BookRiot.com co-founder Jeff O'Neal. He talks to people in publishing, authors, and BR editors to discuss all things books including funny bookish stories and the legacy of Are You There God? It's Me, Margaret. Subscribe to First Edition on Spotify, Apple Podcasts, or your podcatcher of choice.
Bookish Goods
Here's a fun, murdery washi tape for fans of glow-in-the-dark things. ($11)
New Releases
For fans of missing person cases, dual narrators, and past and present stories that collide!
Nicole Oruwari is a British woman of Jamaican decent who married Tonye, a Nigerian man, and moved to Lagos, Nigeria to start a family. This is where she met and became a part of the Nigerwives, a group of foreign women married to Nigerian men. But she doesn't return after a boat trip, and her aunt Claudine — who raised her — is tired of not getting proper updates and travels to Lagos for the first time to find out what happened to Nicole. Instead of finding a search and rescue team, she finds that no one seems that concerned nor is actively looking for Nicole the way she thinks they should be, including Tonye who apparently is already set to marry someone else…
I loved the look at life in Lagos from the perspective of Nigerians contrasted by the perspective of Nicole, the Nigerwives, and Claudine. Also, as someone who is often disappointed with the ending of books, I really enjoyed this one. I'm excited for the HBO series adaptation and will absolutely pick up anything Vanessa Walters writes next.
The audiobook has two great narrators: Dami Olukoya and Debra Michaels.
(TW mentions of partner abuse, domestic abuse scene/ briefly mentions past suicide, no detail/ mentions past addiction, overdose/ past child sexual abuse)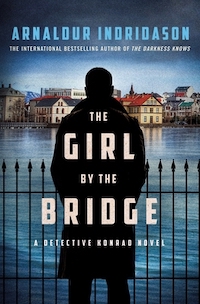 The Girl by the Bridge (Detective Konrad #2) by Arnaldur Indridason
For fans of Nordic noir!
Retired Detective Konrád is still trying to figure out who murdered his father years ago when elderly grandparents bring him a new case to look into: their granddaughter, a woman they know was smuggling drugs, has now gone missing. Could this disappearance tie into a case of a young girl found dead in a pond? And how?
If you want to start at the beginning, pick up The Darkness Knows.
Looking for more new releases? Check out our New Books newsletter!
Riot Recommendations
Here are two fall books I'm really looking forward to.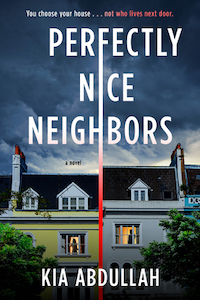 I love a neighborhood thriller and Kia Abdullah (Take it Back; Next of Kin) writes really intense page-turners so I am all in for this one, which follows a Bangladeshi family moving to a suburban neighborhood only to have a new neighbor rip down their anti-racism sign. The beginning of an escalating neighborhood war leaves little room for everyone to come out unscathed.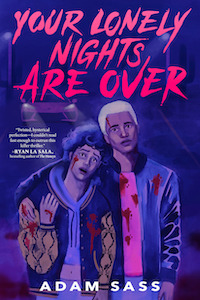 I've enjoyed both of Adam Sass' previous novels (Surrender Your Sons; The 99 Boyfriends of Micah Summers) so I immediately started reading this when the advanced reader copy hit my mailbox — and so far I am loving it and all its tropes. You get dual POV between best friends who have opposite personalities (Dearie and Cole), a past-and-present fictional serial killer, and the members of a high school queer club who are all infighting when they become targets and one a suspect…
News and Roundups
Illinois To Become First State to Ban Book Bans
2023 Right to Read Bills Under Consideration
12 Best Espionage Movies That Aren't James Bond
Eric Bana Faces the Wrath of Nature in Thrilling Trailer for 'The Dry 2'
If you wanted to watch the recorded livestream for Mystery Writers of America 2023 Edgar Awards
Rogue Justice: Stacey Abrams in Conversation Thu, May 25, 2023, 7 p.m. ET
First Look At Idris Elba, Archie Panjabi In Apple Series 'Hijack'