Hey‌ ‌there‌ horror fans, ‌I'm‌ ‌Jessica‌ ‌Avery‌ ‌and‌ ‌I'll‌ ‌be‌ ‌delivering‌ ‌your‌ ‌weekly‌ ‌brief‌ ‌of‌ ‌all‌ ‌that's‌ ‌ghastly‌ ‌and‌ ‌grim‌ ‌in‌ ‌the‌ ‌world‌ ‌of‌ ‌Horror.‌ ‌Whether‌ ‌you're‌ ‌looking‌ ‌for‌ ‌a‌ ‌backlist‌ ‌book‌ ‌that‌ ‌will‌ ‌give‌‌ you‌ ‌the‌ ‌willies,‌ ‌a‌ ‌terrifying‌ ‌new‌ ‌release,‌ ‌or‌ ‌the‌ ‌latest‌ ‌in‌ ‌horror‌ ‌community‌ ‌news,‌ ‌you'll‌ ‌find‌ ‌it‌ ‌here‌ in‌ ‌The‌ ‌Fright‌ ‌Stuff.
Of all the many horror subgenres I love, I will always have a special spot in my heart for slashers. The killer lurking in the dark, weapon in hand. The ensemble cast slowly diminishing, one unfortunate victim at a time. The last player standing fending off the killer, locked in a deadly game of survival. Oooh it's fun. Which is why I could not be more excited about 2023's crop of new horror books, because we are going to be swimming in slashers by year's end!
But before we jump into this week's picks: Book Riot has a new podcast for you to check out if you're looking for more bookish content in your life. First Edition will include interviews, lists, rankings, retrospectives, recommendations, and much more, featuring people who know and love books. You can subscribe to First Edition on Spotify, Apple Podcasts, or your podcatcher of choice.
Bookish Goods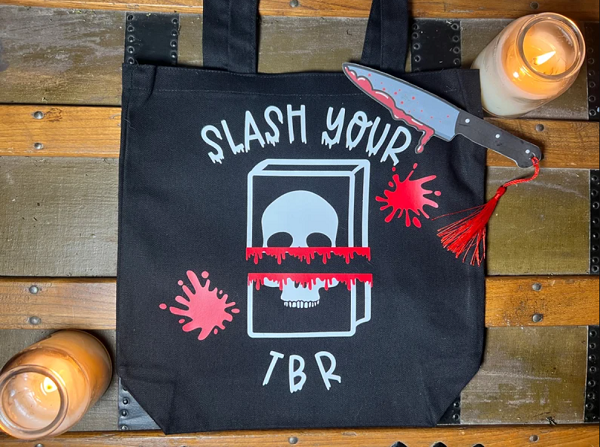 This tote and bookmark combo was too deliciously on theme not to be my Bookish Goods pick for the week. You can order the bloody knife bookmark, the "Slash Your TBR" tote, or both together! I consider it a creepy but wonderfully aspirational credo, given the mountainous nature of my own TBR.
$25
New Releases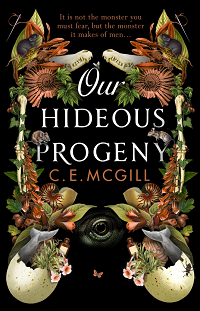 Alright Frankenstein fans (it's me, hi), this one's for you! Both a spiritual and a literal successor to Mary Shelley's original novel, Our Hideous Progeny is about another Mary, this one the great-niece of the titular Frankenstein, who is in search of the truth about what happened to her uncle when he disappeared in the Arctic. Set in 1850s London in an era of new science and knowledge, Mary and her husband Henry are impoverished scientists with exceptional minds but little wealth. Until Mary stumbles across some old family papers and learns the shocking truth about her uncle's work.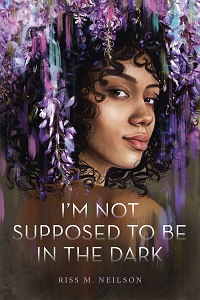 Aria Cayetano can see the dead. Or at least she used to be able to, until she started drinking a special tea to suppress her abilities. Now the dead only haunt her dreams. But when unusual things begin happening in her neighborhood, and her estranged friend Derek suddenly starts talking to her again, Aria finds herself having to use her gift for the first time in years. Because it's not Derek talking to her, it's a ghost possessing his body, searching for something it's desperate to find. And if it can't, Derek will die. Aria and Derek will have to work together to solve the mystery if they hope to free the ghost and save Derek's life.
For a more comprehensive list, check out our New Books newsletter!
Riot Recommendations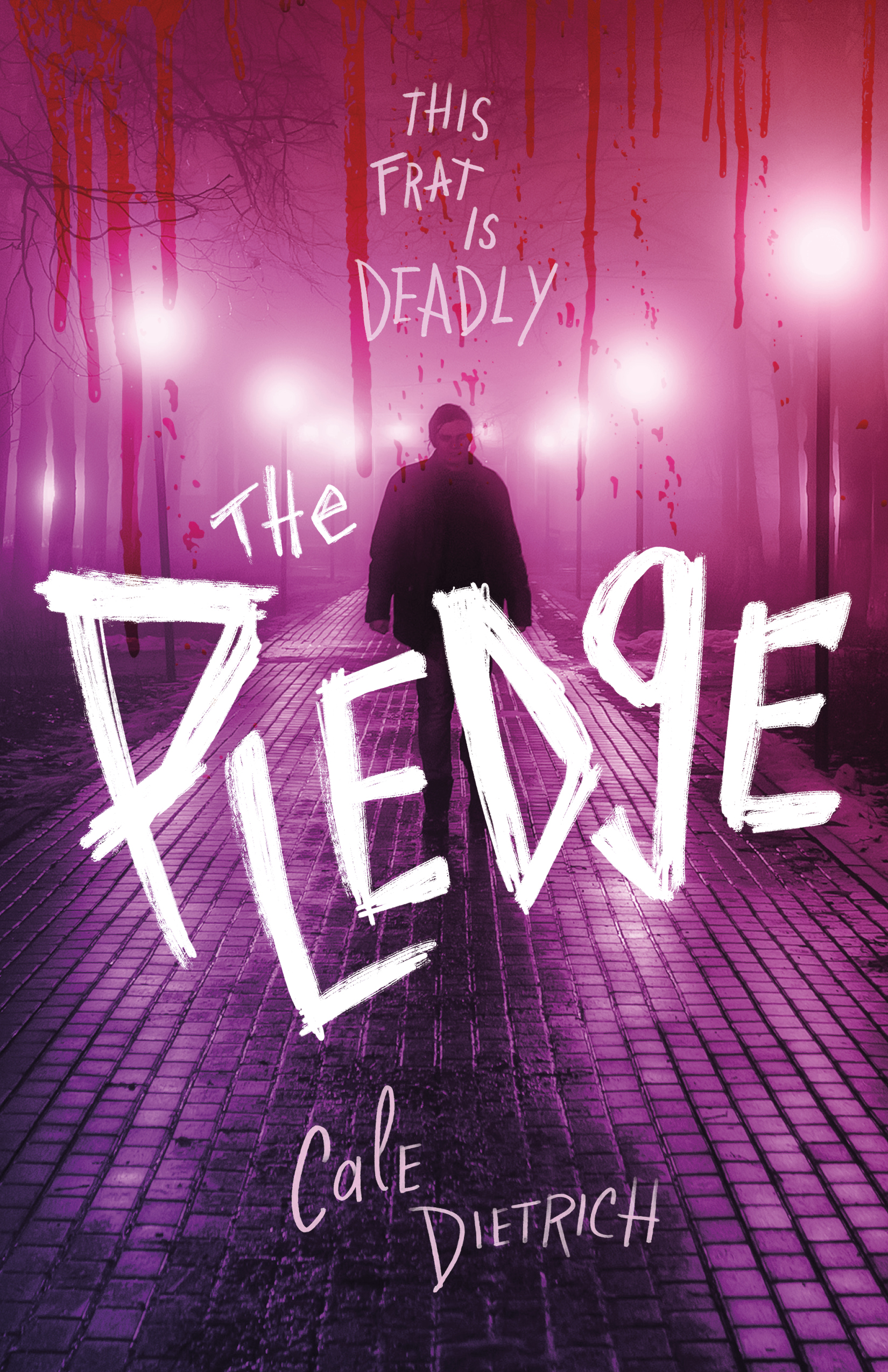 Cale Dietrich's The Pledge kicked off our year of slashers back in February with a delightfully classic slasher setup: a masked murderer on the loose on a college campus. Someone is picking off the frat boys of Monroe University. Sam already survived one murderous masked killer on a spree — in fact he was the survivor of a long night of terror that left his friends dead and Sam's life in ruins. College was supposed to be his chance to start over. He can have a new life and, thanks to his fraternity, a new group of friends. A brand new beginning. Until, that is, one of his frat brothers is found dead. It's the first death in a violent spree that, to Sam's horror, seems to have been inspired by the one that haunts him. If Sam wants to protect his new life, and the lives of his new friends, he'll have to work fast to identify the killer before his bloody history repeats itself.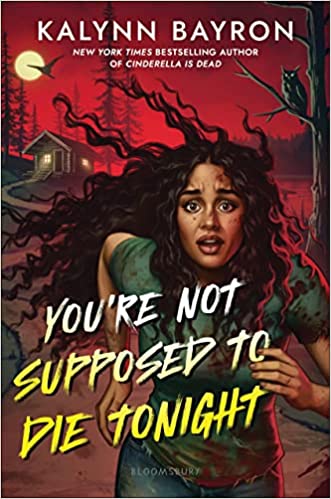 Make sure you add Kalynn Bayron's forthcoming slasher, You're Not Supposed to Die Tonight to your TBR, because it's going to be the perfect summer horror read. Take it to the lake! What could go wrong? Horror fan Charity scored the perfect summer job when she got cast to play the "final girl" in an interactive attraction based on the classic slasher, Curse of Camp Mirror Lake. It's a full-contract experience where guests pay to immerse themselves in scenes from the film. The more frightening the better. Until the last weekend of the season when things at Camp Mirror Lake take a deadly turn, leaving Charity and her girlfriend Bezi fighting to survive the unknown killer that's picking off Charity's fellow cast members one by one.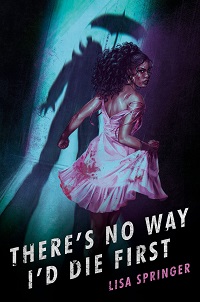 I'm so excited for There's No Way I'd Die First. What can I say? I'm a horror child from Stephen King country, and I love a scary clown. When Noelle Layne uses her horror movie expertise to throw the biggest, most exclusive Halloween bash for her senior class, she expects the night to go down in history as one of the best parties of her high school career. Not one of the most deadly. That is, until the knock-off creepy clown that she hired puts an ax in one of her guests, and a serious wrinkle in her party plans. As the night descends into terror, Noelle will have to rely on everything she's learned from a lifetime of watching horror movies if she wants to be the Final Girl in her own personal slasher film.
As always, you can catch me on twitter at @JtheBookworm, where I try to keep up on all that's new and frightening.