Hey‌ ‌there‌ horror fans, ‌I'm‌ ‌Jessica‌ ‌Avery‌ ‌and‌ ‌I'll‌ ‌be‌ ‌delivering‌ ‌your‌ ‌weekly‌ ‌brief‌ ‌of‌ ‌all‌ ‌that's‌ ‌ghastly‌ ‌and‌ ‌grim‌ ‌in‌ ‌the‌ ‌world‌ ‌of‌ ‌Horror.‌ ‌Whether‌ ‌you're‌ ‌looking‌ ‌for‌ ‌a‌ ‌backlist‌ ‌book‌ ‌that‌ ‌will‌ ‌give‌‌ you‌ ‌the‌ ‌willies,‌ ‌a‌ ‌terrifying‌ ‌new‌ ‌release,‌ ‌or‌ ‌the‌ ‌latest‌ ‌in‌ ‌horror‌ ‌community‌ ‌news,‌ ‌you'll‌ ‌find‌ ‌it‌ ‌here‌ in‌ ‌The‌ ‌Fright‌ ‌Stuff.
I know that the Spring Equinox is in March, but there's just something about the first day of May that makes me feel like, yes, it's finally spring. So I thought we'd celebrate this flower-strewn prologue to summer with the kind of horror that I always find myself craving when the bees start humming and the birds are aloft: Folk Horror.
Because nothing says "ah, the rebirth of nature" like terrifying goings on involving/taking place in nature. Birdies singing. Sacrifices screaming. Sweet advent of the season.
Before we jump into this week's picks: Book Riot has a new podcast for you to check out if you're looking for more bookish content in your life. First Edition will include interviews, lists, rankings, retrospectives, recommendations, and much more, featuring people who know and love books. You can subscribe to First Edition on Spotify, Apple Podcasts, or your podcatcher of choice.
Now let's ring in the mellow days of another spring as it rolls down into summer the best way that we frightful folk know how: with books!
Bookish Goods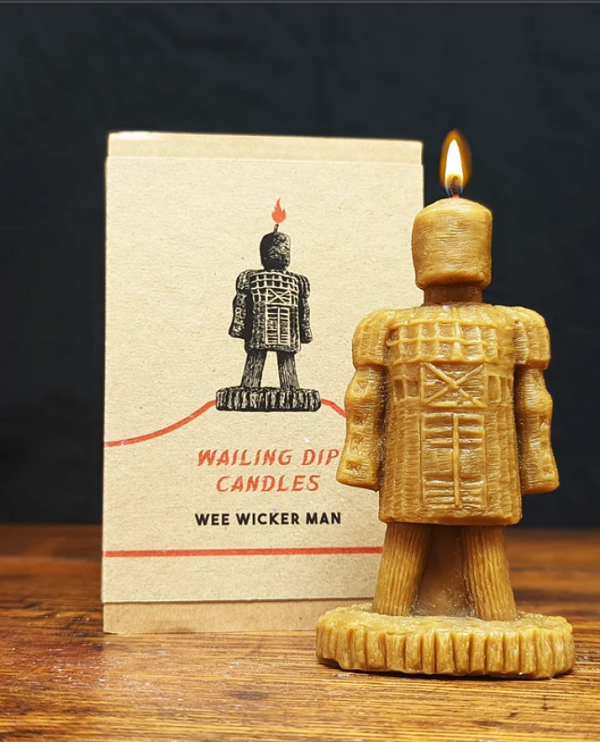 Do you ever see something so macabre but delightful that you just laugh and laugh and laugh in a way that might make other people uncomfortable? Because that was my reaction to this adorably awful tiny Wicker Man candle. All of Wailing Dip's candles — including their full size Wicker Man vs this more affordable "Wee" version — are wonderfully macabre, but something about the Wee Wicker Man just makes me giggle. And hey, technically the film was loosely based on a book, so I'm counting this as bookish and an all around horrific way to bless your harvest this glorious May Day.
$20
New Releases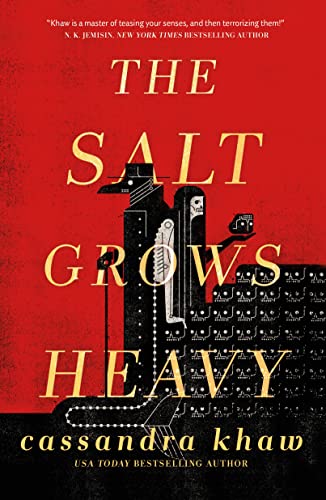 Tomorrow is finally the day! I'm so ready for you all to read The Salt Grows Heavy, also known as: the one in which Ariel ditches her Prince (or, rather, leaves him to be devoured by his own carnivorous offspring, if you want to be technical), and hits the road with a strange but charming Plague Doctor. The two stumble upon a super creepy village, deep in the forest, with a bunch of kids who make the Children of the Corn look friendly. On top of all that, they're being governed by three ghastly Surgeons. When the Plague Doctor reveals that the Surgeons have a dark, violent secret that is a part of the Doctor's own past, the two travelers find themselves attempting to unravel the Surgeons' powers and put an end to their terrible work.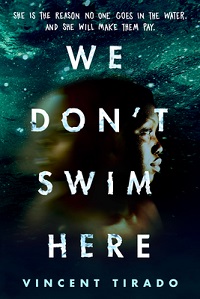 Speaking of May releases, you won't want to miss — hot on the heels of last year's incredible Burn Down, Rise Up come's Vincent Tirado's newest novel, We Don't Swim Here. In Hillwoods, nobody goes in the water. No pools, no lakes, no swimming period. Everyone is all weird and secretive, telling Bronwyn "don't go in the water." But no one will tell her why. Which is unfortunate, because she's stuck in her Grandmother's strange little town all summer. Anais, meanwhile, just wants Bronwyn to stop asking questions. Anais grew up in Hillwoods, and she has her own means of protecting herself from the town's secrets. But she won't be able to protect Bronwyn if she can't keep the other girl from trying to seek the truth about Hillwoods' painful history.
For a more comprehensive list, check out our New Books newsletter!
Riot Recommendations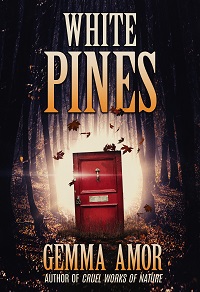 If you haven't had the pleasure of reading any of Gemma Amor's work before, I highly recommend starting with her 2020 folk horror novel, White Pines. It has all the things that make folk horror so compelling: a remote, isolated town with a secretive history and a penchant for old traditions; a protagonist whose life is in disarray, making them uniquely susceptible to what is about to happen to them; a bit of cult activity (are you even having fun if no one's in danger of being inducted into a mysterious cult?); and a slow, spiraling descent in which the character's perception of reality begins to distort. Ah. That's the good stuff. Megan, the main character of White Pines, suddenly inherits a cottage in the Scottish Highlands, and since her marriage has just fallen apart, she makes the decision to move to the small community while she works out what to do next. But the longer she stays at the cottage, the less real the world around her begins to feel, and the more it becomes apparent that there's something very wrong with the village and the nearby island with its eerie white trees.
If you're looking for a folk horror novel that's not centered on European folklore, I highly recommend grabbing a copy of Rin Chupeco's The Sacrifice. I really enjoyed this book, which deftly marries action scenes with the eerie ominousness of folk horror, while also offering a blistering commentary on both historical and modern colonialism in Southeast Asia. On the surface, the island of Kisapmata seems like a perfect oasis of white sand and green jungle. But the legends tell another story, one of sleeping gods and tormented ghosts. The locals know well enough to steer clear of Kisapmata, so when an overbearing team of Hollywood producers and their entire crew descend on the island with the intention of monetizing its tragic past, the only local who steps in to try and protect them from Kisapmata's dangers is Alon, a teen who knows the island better than anyone living. But even Alon's knowledge of Kisapmata and its secrets may not be enough to protect the crew from the island's curse. Or its hunger.
I would like it to be noted that I have gone (nearly) a whole calendar year without pestering you (again) to read Slewfoot. But it's spring and I'm back on my bullshit folks, so listen up: NATURE. Nature is at the heart of this delightful, witchy, folklore-ish/adjacent book that you should definitely all be reading. Fantastical and horrifying, Slewfoot is a dark, magical story about how monsters and witches are made. When Abitha is widowed suddenly by a suspicious accident, she finds her self desperately trying to hold on to her freedom in the midst of a pious and patriarchal society that would rather see her tucked neatly under the thumb of another man. Enter Slewfoot, a newly woken forest spirit who, like Abitha, is searching for his place in the world, for good or for evil.
As always, you can catch me on twitter at @JtheBookworm, where I try to keep up on all that's new and frightening.