Hey YA Readers!
Welcome to May. We're now five whole months into 2023, and I don't know about you, but I'd like to return this one and try again. The good news is that at least here in the Northern Hemisphere, we're going to maybe finally get consistently warmer weather and longer days….which mean more time to read and read outside.
Fun news: Book Riot launched a new podcast called First Edition, hosted by our co-founder Jeff O'Neal. This podcast is a little of everything in the bookish world, from interviews to lists, retrospectives, rankings, recommendations, and more. I had the honor of being a guest in episode two, alongside Vanessa Diaz, where we reread Are You There God? It's Me, Margaret and talked about the significance of this book and whether or not it holds up (it does). Check out the new pod by heading here and subscribe to First Edition on Spotify, Apple Podcasts, or your podcatcher of choice.
Bookish Goods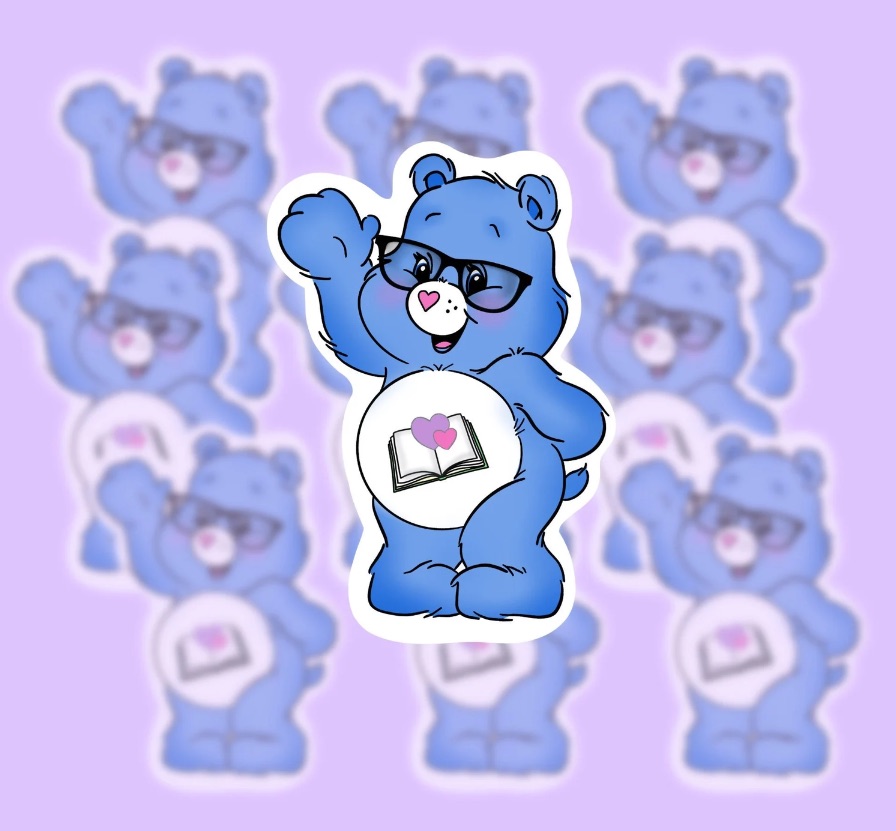 Is this one too down the nostalgia rabbit hole or is it still relevant since Care Bears never go out of style? Because if I were a Care Bear — and I suspect you feel the same way — it'd be Reads A Lot. $4.50.
New Releases
As always, you can catch all of this week's lineup of new releases over here….or stay tuned, since this edition of your YA newsletter will offer some bonus new releases because this week is on fire.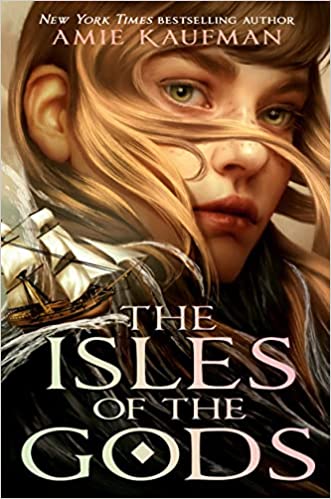 This is the first in a series, and y'all, if you're here for magic, for the high seas, for the gods, and/or for adventure at sea, this has your name all over it.
Selly's been ditched by her father at the port of Kirkpool, but she's not going to stay put this winter. Instead, she's going to follow her dad…and that seems to be a thing she is capable of, until a handsome prince hops aboard her ship and takes over. He needs to arrive on the Isle of the Gods unseen to perform a ritual. Selly is not happy about this, and she refuses to give into this prince's demands, even though he is extremely easy on the eyes.
It seems like it won't be a terrible cruise, except for their bickering. But then it turns very dangerous, very quickly, and both the prince and Selly need to use their skills to fend off a couple of gods who are awakening from a deep slumber.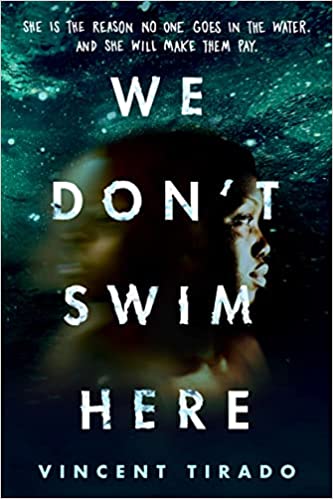 Bronwyn is stuck in rural Hillwoods. Her grandmother is in hospice, her dad needs to get her affairs settled, and, well, they're supposed to spend some time together as a family before grandma passes. It is far from enjoyable for Bronwyn, for reasons even beyond the obvious. She can't go swimming to escape — not even in the lake, not even in the pools around town, no where. Everyone warns her it is not allowed.
But what happens when Bronwyn decides to go into the water? The answer comes from those still living and those who have departed.
This one has comps to Tiffany D. Jackson and Lamar Giles, and I really enjoyed Tirado's debut horror, so I'm eager to (dive in hah) to this one.
For a more comprehensive list of new releases, check out our New Books newsletter.
Riot Recommendations
This week may be heavier on YA paperbacks–which you'll get to hear about on Wednesday — but there are some big name books hitting shelves this week, too. Because I try to pull the less blockbuster-y titles for my new books, sometimes the big ones don't get the attention here that they might deserve. So this week, you're getting a double dose of new books.
These are are bound to be big ones, so they might already be on your radar. If they are, you get to be excited by that. If they aren't, now you'll know of two more great books to TBR.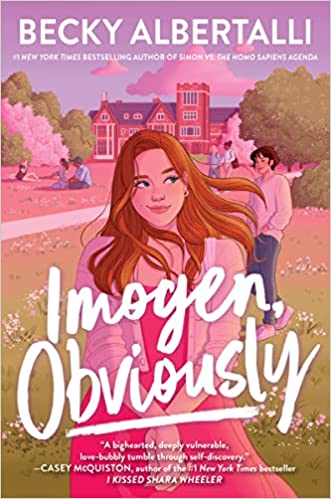 Imogen is a perfect capital-A Ally, and she is 100% straight. This is true even though she knows so many queer people and works to keep as active in LGBTQ+ activities and events as possible.
Will Imogen ever wake up to the fact that, um, her feelings for Tessa are not exactly straight? Perhaps a tiny lie told by a queer friend about her and Imogen's past relationship sets the entire story — and what Imogen has always believed of herself — on fire.
I'm so ready for more books where queer characters come to understand their sexuality and recognize that indeed, sexuality is a fluid spectrum and not a rigid binary.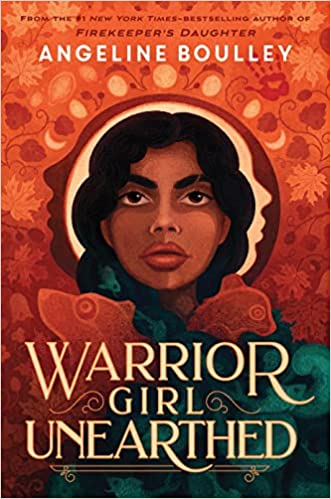 Firekeeper's Daughter was a major success, so it is no doubt Boulley's sophomore effort is super anticipated.
Perry knows who she is: she's the twin who is both laidback and a little bit of a troublemaker. She's the best fisher on Sugar Island, and she plans on spending the rest of her life in this small community, surrounded by her Anishinaabe family.
Things change, though, as the ongoing crisis of missing and murdered Indigenous women starts to hit closer to home. Perry's own family is now embroiled in a murder investigation, and in order to clear their name — as well as retain the artifacts of significant importance to her tribe — she'll need to team up with her twin sister and a new boy in town to stop both the accusers and the abusers.
It's part foiled heist story, part murder mystery, and wholly about finding out just how much more you are than you believe yourself to be.
I hear your TBR tumbling right now.
Thanks, as always, for hanging out. We'll see you on Thursday with a pile of paperback releases and your YA book news.
Until then, happy reading!
— Kelly Jensen, currently reading Raw Dog by Jamie Loftus, which is making me think nonstop about Hot Dog Girl.