Hey‌ ‌there‌ horror fans, ‌I'm‌ ‌Jessica‌ ‌Avery‌ ‌and‌ ‌I'll‌ ‌be‌ ‌delivering‌ ‌your‌ ‌weekly‌ ‌brief‌ ‌of‌ ‌all‌ ‌that's‌ ‌ghastly‌ ‌and‌ ‌grim‌ ‌in‌ ‌the‌ ‌world‌ ‌of‌ ‌Horror.‌ ‌Whether‌ ‌you're‌ ‌looking‌ ‌for‌ ‌a‌ ‌backlist‌ ‌book‌ ‌that‌ ‌will‌ ‌give‌‌ you‌ ‌the‌ ‌willies,‌ ‌a‌ ‌terrifying‌ ‌new‌ ‌release,‌ ‌or‌ ‌the‌ ‌latest‌ ‌in‌ ‌horror‌ ‌community‌ ‌news,‌ ‌you'll‌ ‌find‌ ‌it‌ ‌here‌ in‌ ‌The‌ ‌Fright‌ ‌Stuff.
Hello and welcome to another edition of Bloody Bloody Backlist for this our last newsletter in April! This week's chosen year is 2018, which, I realized as I was putting this list together, was my last year as a non-horror reader. Okay that's a weird way to phrase it, but basically: I used to read horror all the time as a kid. I'm not sure exactly when or why I stopped, but it wasn't until the spring of 2019 that, as I was getting more and more into dark fantasy fiction, I started asking myself "what happened to that creepy, vampire-obsessed kid who read Interview with the Vampire at a very impressionable age and used to devour Goosebumps books by flashlight"?
Now here I am, in my third year of writing this newsletter (which is: whoa), and getting to share my love of horror with you all every week! And I absolutely wouldn't change a thing.
Before we jump into talking about some of the amazing horror books of 2018: if you are looking for more book related content for your inbox, like fascinating stories, informed takes, useful advice, and more from experts in the world of books and reading, Book Riot's new subscription-based newsletter, The Deep Dive, is a way to get exclusive content delivered to you. Subscribe and choose your membership level today at bookriot.substack.com.
Bookish Goods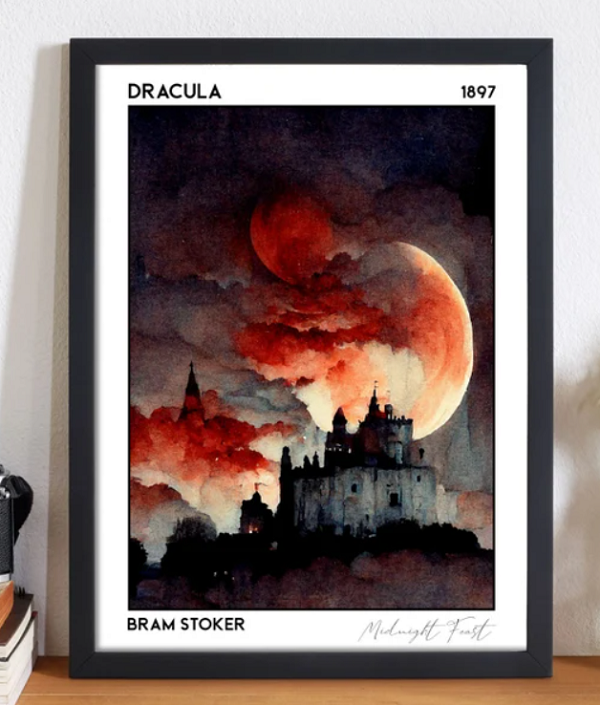 I know I'm always telling you to go check out the entire shops of the creators whose work I feature here, but if you ever were going to take that advice, do it for BeyondtheShelfShop's watercolor collection. These prints are so unbelievably gorgeous that I want to put every single one of them on my walls. If you share my love for these colorful, dreamlike paintings, good news! They also offer curated sets under the "Special Offers & Bundles" section of their shop.
$16+
New Releases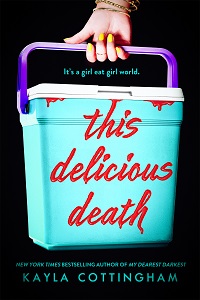 So, say you survived the "zombie apocalypse." What then? That's what best friends Zoey, Celeste, Valeria, and Jasmine are having to figure out in Kayla Cottingham's newest YA horror novel, This Delicious Death. They're ghouls, victims of a mysterious pathogen set loose from the melting arctic permafrost. It impacted their ability to digest normal human food, and left them with a ravening hunger for the one thing they could tolerate: human flesh. But thanks to the advent of synthetic, lab-grown human meat, the horrors of what became known as the Hollowing soon faded, leaving humanity to find a way to navigate a very strange new normal. Which is why Zoey and her friends are off to a music festival in the desert, trying to have one last, ordinary teen hurrah before graduation. But when Val goes feral and ends up eating a boy at the festival, their plans for "normal" go rapidly off the rails.
Y'all know how I feel about mountain climbing horror. Just give me all of it. Put it in my eyes. I'll take "Mountains Haunted by Ancient, Malevolent Evils" for $2000, Alex. So obviously, I'm super excited for T.L. Bodine's Neverest, about a widow, Carrie, who sets off on an expedition to find her missing husband's body after he disappears from the summit of Mount Everest. Accompanied by her husband Sean's best friend, Tom, who has agreed to be her expedition guide on the mountain, and with only Sean's travel journal to guide their search, Carrie attempts to follow her husband's footsteps to the summit of the world's most dangerous mountain. Only to find, amid the frozen and the dead, something ancient and sinister that calls the highest reaches of Everest its home.
For a more comprehensive list, check out our New Books newsletter!
Riot Recommendations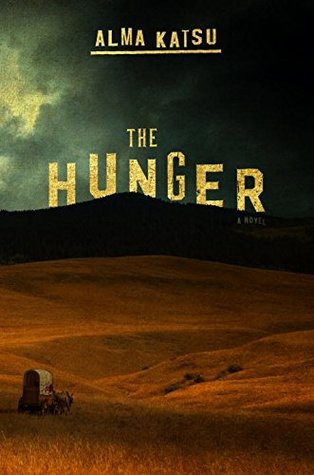 Alma Katsu really is the undefeated champion of historical horror. And, of course, the novel that she's best known for is The Hunger, a story as much about desperation and superstition as it is about cannibalism. I don't really have to tell you much about the plot of The Hunger. Most folks are familiar with the doomed Donner Party who, with their great journey West already having been plagued by a string of disasters, become stranded in the Sierra Nevada range and find themselves in a situation where survival seems increasingly unlikely. But inThe Hunger it's not just the weather threatening their lives. Something has been stalking the Donner party for miles. Something hungry. And it's been picking them off, one at a time, sowing fear and suspicion in its wake.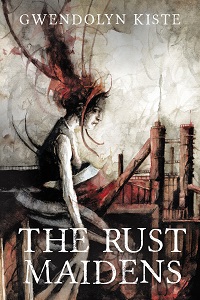 Adding to this week's mini-theme of weird plagues: returning to Cleveland for the first time in years, Phoebe Shaw is catapulted back to the summer of 1980 when the girls of Denton Street were suddenly struck by an alarming illness that caused their bodies to literally corrode, becoming rusted, jagged, metallic things that mirrored the collapse of the industrial city around them. The Rust Maidens. Told in alternating timelines between Phoebe's past and her present, Kiste's The Rust Maidens is a chilling, grotesque work of body horror about the tragedy of a dying city, and the people left behind. At its heart is the hidden secret behind the illness of the Rust Maidens; a mystery that Phoebe must unravel if she hopes to protect herself and those she loves.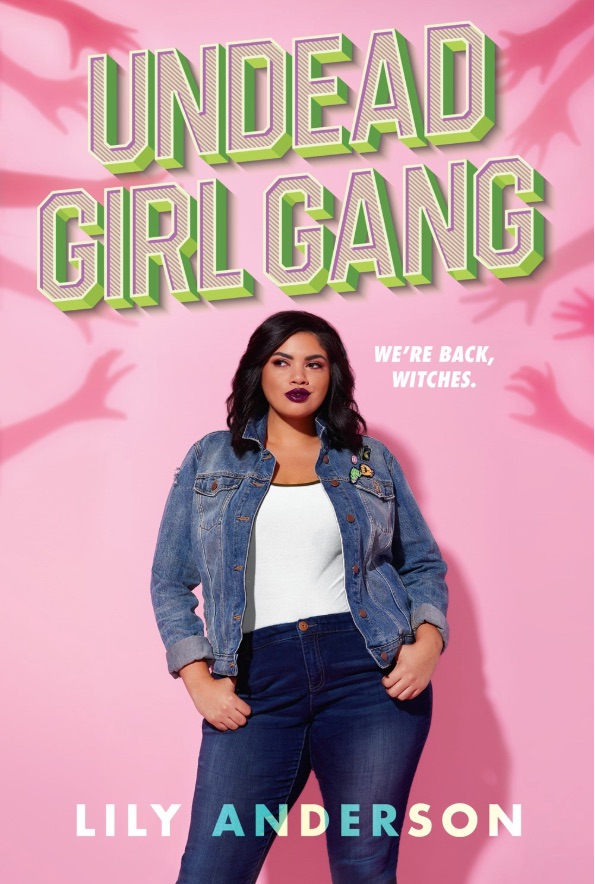 2018 was also the year that Lily Anderson gave us Undead Girl Gang, and introduced readers to her brilliant blend of horror and humor. When Mila's best friend Riley dies suddenly, along with two mean girls from their school, in what appears to be a suicide pact, Mila does the only thing she can to prove that it's not true: she raises the dead. With some lip gloss and an ancient grimoire, Mila brings both Riley and the two girls, June and Dayton, back to life so she can discover the truth about their suspicious deaths. Only, none of the girls can remember who killed them. Now Mila has three undead teens on her hands, all with unfinished business to attend to, and only seven days to solve the mystery of their deaths before they crawl back into their graves, leaving their murderer free to kill again.
Fresh From the Skeleton's Mouth
If you're looking for some extra horror content in your life, Eric LaRocca (Everything the Darkness Eats) and Rachel Harrison (Black Sheep) are joining Clay McLeod Chapman for the fourth installment of his Fearmongers series, Tuesday, April 25 at 8PM/ET! You can find the registration link in McLeod's tweet about the event.
Speaking of Rachel Harrison! She joined Stephanie from Books in the Freezer for the podcast's most recent episode, celebrating Twilight Zone read-alikes!
As always, you can catch me on twitter at @JtheBookworm, where I try to keep up on all that's new and frightening.