Hello and welcome (back) to the Kissing Books newsletter. I'm PN Hinton, here to give you the rundown on the world of romance, including new releases, recommendations, and other entertaining ways to pass your time.
I know that we just got to Monday but I'm already excited for this weekend. Why? Because Saturday is Independent Bookstore Day! This is different from Bookstore Romance Day, which is in August. Both days are cause for book dragons to celebrate though! One of my friends and I are planning on a bookstore crawl for four of the indies nearby and will end the day with Tex-Mex food and margaritas. So, it's going to be great and we're also being accountable for one another so we don't go too wild because, after all…we're planning on visiting four different stores.
Before we move on to more romance related fun, are you on the hunt for fascinating insider stories from long-standing experts in the book and publishing world? Then you should check out The Deep Dive, Book Riot's latest newsletter. For just $5 a month, you'll receive exclusive content via email twice a month. You can also try The Splash Pad for free, which is a monthly round up of bookish goods and reading recommendations. Read more about this and your membership level today at bookriot.substack.com.
Bookish Goods
This is a beautiful bookmark that is inspired by a musical that was inspired by a Gothic book. And, with The Phantom of the Opera ending it's 35-year run on Broadway last Sunday, it seemed fitting to share this today. $22
New Releases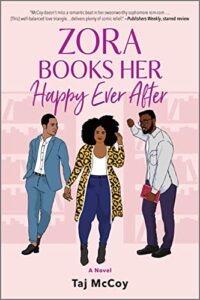 Zora has dedicated a good portion of her adult life to the success of her D.C. bookstore. This leaves little time for romance, something she is okay with until mystery writer Lawrence agrees to a book event and she finds herself drawn to the charming author as well as his more sarcastic friend, Reid. As she begins to go out more with Lawrence, she see more of Reid and soon finds herself torn between the two men. This is complicated further when she begins to suspect that both men are keeping a secret from her.
Liz and all her columnist friends at the queer magazine The Nether Fields are at risk of losing their jobs due to the magazine closing. Then they are suddenly given a second chance when two wealthy lesbians become owners of the magazine. While Liz is overall grateful for this, she can't help but feel looked down on by Daria, one of the new investors, especially when she starts making changes to the quality of life around the office. However, the more time the two spend near each other, the harder it becomes for either one of them to ignore their chemistry, which becomes even difficult as other life challenges face the two women.
For a more comprehensive list of new releases, check out our New Books newsletter.
Riot Recommendations
As mentioned earlier, the long running musical The Phantom of the Opera recently ended its run on Broadway back on April 16th. Now, I never got to see it on Broadway personally, but I have seen it a handful of times whenever the touring company came through my city. Once I even got to see it at the Paramount in San Antonio when my Aunt Judy got us tickets as a graduation gift.
And y'all, when I say my Auntie hooked us up on the seats, I'm not exaggerating. We felt the breeze when the chandelier came crashing to the stage.
Now, the book itself is not straight-up romance. In fact, it's kinda all over the place, genre wise. Andrew Lloyd Webber mentioned this in one of the behinds the scenes featurettes for the 2004 screen adaptation and he's not wrong. But no one can deny the Gothic vibes, which is what the focus of today's recommendations are. As an aside, please note that while there is a love story in both of the books, it may not be as present as others I've recommended in the past.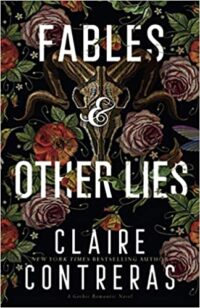 After years away from Pan Island, Penelope returns home just in time for the Carnival celebration. There her paths cross River's, one of her family's rivals, and she accepts his invitation to a gala at his familial home. Once there, it becomes almost impossible to deny the attraction between them, despite the feud that is present between their families.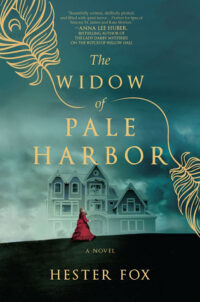 After his wife's death, Gabriel moves from Massachusetts to Pale Harbor, Maine, in the hopes of starting over anew. Soon after he arrives, strange things start to occur and the townspeople blame the widow Sophronia, who is rumored to be a witch. Once he meets her, Gabriel knows this is a falsehood and together the two team up to get to the bottom of what is really happening, all the while trying to reconcile with the tugs of attraction they are feeling between them.
Don't forget that the Lift 4 Autism auction will open up for bidding today. This initiative was started by Kennedy Ryan and Ginger Scott in honor of April being Autism Acceptance month. As someone who also has a child with ASD, I'm super excited to see what will be raised this year! Click here to start browsing the catalog and ready your bank account.
Check out some, or all, of these Spring romances.
Don't be fooled at those illustrated covers! They'll surprise you.
And that's all I have for y'all today. I'll be back on Thursday though with another romance round-up. In the meantime, I can be found posting on Twitter under @PScribe801. Until then happy reading and stay hydrated.