Hello and welcome (back) to the Kissing Books newsletter. I'm PN Hinton, here to give you the rundown on the world of romance, including new releases, recommendations, and other entertaining ways to pass your time.
We made it through the first week of April y'all and hopefully it wasn't too hard on you. I am not a fan of April Fool's Day at all and I actually tend to avoid anything social media-related on that date because I don't like the level some people go to for what they think are harmless pranks. That said, I did do something fun for myself that date but you'll have to wait to hear about it in the next newsletter. *wink*
Before we move on to more romance related fun, are you on the hunt for fascinating insider stories from long standing experts in the book and publishing world? Then you should check out The Deep Dive, Book Riot's latest newsletter. For just $5 a month, you'll be receive exclusive content via email twice a month. You can also try The Splash Pad for free, where you'll get our recs for excellent reads and bookish goods once a month. Read more about this and your membership level today at bookriot.substack.com.
Bookish Goods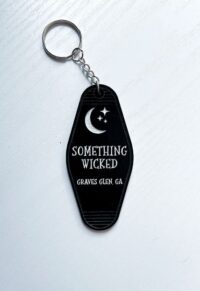 I do love a good witchy romance and I thoroughly enjoyed both The Ex Hex and The Kiss Curse. So when I saw this keychain that referenced the town of Graves Glen, I just knew I had to share it with all of y'all out there. $8
New Releases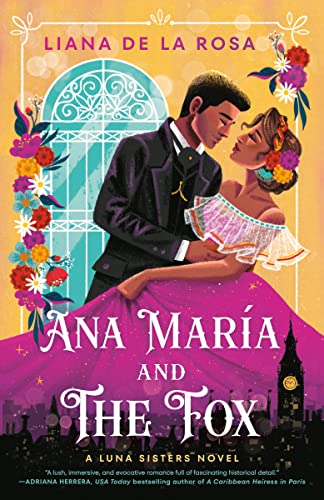 Ana María has always made sure that she plays the role of the dutiful daughter. However, when her family moves to London from Mexico seeking refuge from the French invasion, she has her first taste of freedom. There she also meets the handsome Gideon, a Parliament member who is seeking to abolish the slave trade and has no time for Ana María, no matter how charming he finds her. However, when the young beauty becomes the object of affection for a nefarious nobleman, he knows he must offer her his protection and possibly also his heart.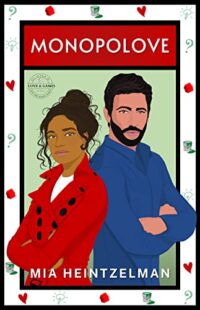 Harper is determined to save Love & Games, the game shop she owns with her best friend and sister. Her plan to do so? Win the Monopoly tournament that is hosted by her city. Declan is new to town and his path initially crosses with Harper when he pays for her coffee, an offer she refuses and repays back with interest. When he goes to Love & Games to join the tournament with her, they become unwilling teammates. Slowly but surely, their animosity between them dissolves as they strategize before it begins to look like it could be something more.
For a more comprehensive list of new releases, check out our New Books newsletter.
Riot Recommendations
Today is Sorry Charlie Day. Now, I'll freely admit that I did not know until a few years ago that the Charlie being referenced was the one from the Starkist Tuna Fish commercials. I always thought it was alluded to Charlie Brown, which, in my defense, is a logical deduction to make cause his luck is pretty terrible.
This is one of those slogans that has truly stood the test of time though because it's still widely used even if not everyone knows the full story behind it. I use it a lot myself, especially with the Teenager because you know life is just so unfair at that age. For me, it's essentially a slightly softer way of saying "Them's the breaks, kid."
Anyways, that leads to today's recommendation theme which are romance novels where one of the main characters is named Charlie or a variation of it. I also won't lie; this was a lot trickier than I anticipated. I'm sure it was one of those things though that if I wasn't actively looking for it, it wouldn't have been as tricky but since I was it took me a bit. But I did manage to find some so read on to see the results of my hunt!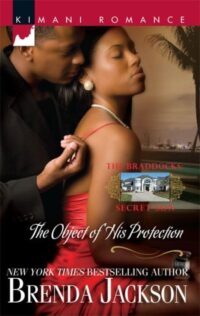 When PI Drey agress to help the Braddock family solve the mystery behind the patriarch's fatal crash, he never would have guessed he would also discover that he was a long-lost son of the Senator. He enlists the help of forensic scientist Charlene to solve this mystery as well as uncover what this revelation means for his future. Both set out to keep their relationship just business but close quarters soon prove this to be easier said than done.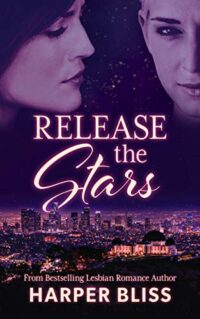 After writer Charlie is left broken hearted by her latest ex, she vows to guard her heart better in the future. However, when her paths cross with Ana, a bisexual celebrity chef, she is forced to revaluate her point of view on love and taking chances on a new and different thing.
And that's all I have for y'all today. I'll be back in your inboxes on Monday with more romance related fun. In the meantime I can be found floating over on Twitter under @Pscribe801. Until then, happy reading and stay hydrated.