Hello and welcome (back) to the Kissing Books newsletter. I'm PN Hinton, here to give you the rundown on the world of romance, including new releases, recommendations, and other entertaining ways to pass your time.
I don't know about y'all, but the view from my windows the last few days is indicating that the old adage about April showers will be true for us, at least for a few days. Which is fine since we almost always could use the rain, especially since "real" Summer is around the corner. Still, hopefully it won't be all month because that would also get tedious very quickly.
Before we move on to more romance related fun, are you on the hunt for fascinating insider stories from long standing experts in the book and publishing world? Then you should check out The Deep Dive, Book Riot's latest newsletter. For just $5 a month, you'll be receive exclusive content via email twice a month. You can also try The Splash Pad for free, which will round up the same news once a month. Read more about this and your membership level today at bookriot.substack.com.
Bookish Goods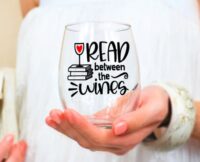 I love a good play on words and this one combines two of my favorite things in one fell swoop. This is perfect for curling up at the end of a long work day or week with your favorite type of wine and your latest read. $12
New Releases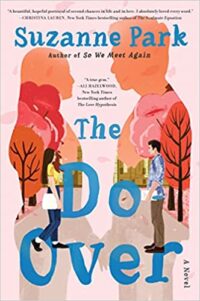 When it's discovered that best-selling author Lily never actually got her college degree, she returns to her alma mater to satisfy the remaining requirements before her career completely falls to pieces around her. When classes start, she is surprised to discover that her ex Jake is now her computer science TA. As they reconnect, old feelings begin to surface and Lily slowly realizes that while the pathway may vary in the journey of live, the destination stays the same.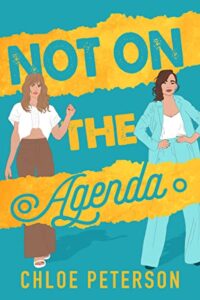 When Frankie and Hayden first met, the latter saved the former from a disastrous first date. The second time is less meet-cute since that is when Frankie discovers that Hayden is the ruthless businesswoman who has purchased her family's business and is determined to change everything about it. This lands the two women on two opposing sides and neither seems willing to give an inch, no matter how attracted they are to one another. Of course, best laid plans go away when said passion can no longer be ignored.
For a more comprehensive list of new releases, check out our New Books newsletter.
Riot Recommendations
The other day, my spouse was scrolling through TikTok (as you do) and the "Let's Do It" musical scene from Tank Girl popped up on his FYP. Not sure what caused this to appear in his logarithm, but it reminded me of how much I love that movie.
Seriously, this was one of my go-to comfort movies in middle and high school. I can't tell you why I enjoy it so much. I just know that I do. And I'm using the present tense because, as it turns out, he also enjoyed that movie growing up, so we decided to watch it together the other day and yeah…still a fan.
That lead me to thinking about how even the apocalypse can't kill love. And I don't mean just a romantical love. One of things about Rebecca, aka Tank Girl, is she has a big heart and she loves with all of it both romantically and platonically. If she decides you're one of her people, she will do anything — including literally blowing something up — to save you.
With that in mind, here are today's apocalyptic romance recommendations.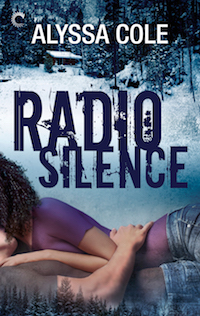 When the lights go out worldwide, causing chaos to life as we know it, roommates Arden and John escape to his family's cabin near the Canadian border. While they initially think they're safe, scavengers soon shatter that illusion and it is John's brother Gabriel who saves them. Arden is grateful for this, even though she also finds him to be a controlling jerk that she is undeniably attracted to, which is reciprocated. All of this leaves Arden and Gabriel at odds, but also knowledgeable of the fact that this found family situation works since they appear to only have each other.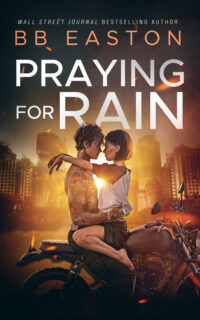 Unlike most of the other citizens in Franklin Springs, Rain didn't leave when news that the apocalypse was three days away. In fact, she's looking forward to the peace that it may bring her. On the other hand, Wes has purposefully returned to the town, looking to survive the end of the world. These two couldn't be more different in their approach to this event, but they find themselves drawn to one another, leading them to wonder if their previously established plans can be changed.
Please note this is the first in a trilogy that follows the same characters.
If you like soccer romances, then this list is pefect for you.
If you have been searching for more romances set in America, check some or all of these out.
And that's all I have for y'all today. I'll be back in your inboxes on Thursday with a fresh edition, and in the meantime you can find me floating around over on Twitter under @PScribe 801. Until then, happy reading and stay hydrated!