Hi mystery fans! It felt like a weird week. And on two extremes I can't stop thinking about The Novelist Whose Inventions Went Too Far and my excitement that Ted Lasso is back.
Before I jump into all the mystery goodness, in case you didn't know, Book Riot has a new newsletter! Looking for fascinating stories, informed takes, useful advice, and more from experts in the world of books and reading? Subscribe to Book Riot's newest newsletter, The Deep Dive, to get exclusive content delivered to your inbox. Subscribe and choose your membership level today at bookriot.substack.com
Bookish Goods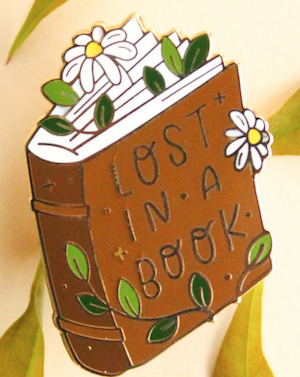 Bring back jean jackets covered in pins. ($12)
New Releases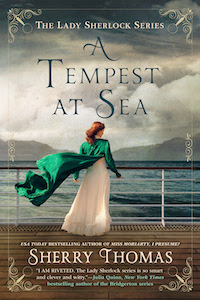 A Tempest at Sea (Lady Sherlock #7) by Sherry Thomas
My favorite Sherlock is back! Before I dive into the review of this book — which I'll do as best as I can without spoilers — this book heavily relies on the past entry and its ending. So what I'm saying is if you're not already caught up go read Miss Moriarty, I Presume? first. Or start at the beginning of the series, A Study in Scarlet Women, if you've yet to — I highly recommend this series, especially for fans of Deanna Raybourn, funny female leads, reimagined Sherlock, adventure, mystery, and romance.
With that out of the way, onto the new release! Charlotte is now on the RMS Provence with the goal of recovering a dossier that she'll trade for safety. Since nothing can be a simple job, while she's on the ship a murder occurs. One that she can't get involved in solving as Sherlock. But you know she can't let it be either, so she'll have to come up with creative ways to solve this case while staying alive and navigating who on this ship is an ally and who is an enemy…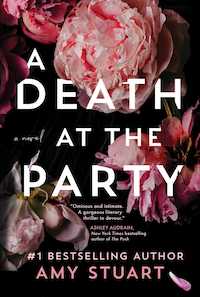 For fans of stories that take place over the course of a day and murder mysteries where you don't find out the victim until the end! We start with Nadine Walsh and a body in her basement while above a huge party goes on. Then we go back to that morning as Nadine is putting together the birthday party and reflecting on the past 30 years. Who is the victim? Killer? And why? So many mysteries to try and solve before the reveal!
Looking for more new releases? Check out our New Books newsletter!