Hello and welcome (back) to the Kissing Books newsletter. I'm PN Hinton, here to give you the rundown on the world of romance, including new releases, recommendations, and other entertaining ways to pass your time.
It's the start of my vacation and I am beyond stoked. Now, short of visiting some friends, a few fun activities, and reading I don't have much officially planned, which is fine. It took me a while to break the mindset that when you're off you *have* to do something or go somewhere. Which isn't true. I mean, if that is what you want to do and you're financially able to do so, then all the more power to you. But sometimes it is nice to have the day off and just sit and do things that relax you, which is the second priority I have this week. The top is spending dedicated time with kiddo since that is also very important.
Are you on the hunt for fascinating insider stories from long standing experts in the book and publishing world? Then you should check out The Deep Dive, Book Riot's latest newsletter. For just $5 a month, you'll be receive exclusive content via email twice a month. You can also try The Splash Pad for free, which will round up the same news once a month. Read more about this and your membership level today at bookriot.substack.com.
Bookish Goods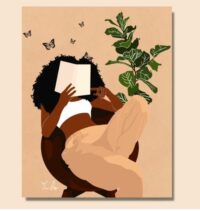 This print is both beautiful and empowering. I always love looking at prints of beautiful Black woman, especially those of the bookish variety. This gorgeous design can be yours for the price of $6.30, which isn't too shabby at all.
New Releases
Kiss Me by Sharon C. Cooper
After a car crash nearly takes his life, Chase is determined to no longer take his life for granted and proposes to Wynter, his best friend and the woman he has long been in love with. She is worried about ruining their friendship with romance and turns him down. But one scorching and shared kiss may end up changing her mind…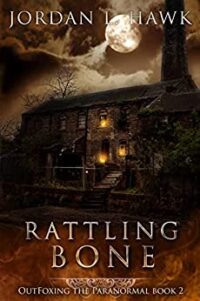 Oscar is no longer suppressing his psychic gifts and, along with his boyfriend Nigel, decides to travel home with the hopes of learning even more. This endeavor leads them to a distillery that is haunted by some of Oscar's relatives. He discovers that his bloodline, among other things, is cursed and then has to work with his team to ensure that he doesn't become its latest victim.
*Please note this is the second in a series so you will likely want to pick up The Forgotten Dead first.
For a more comprehensive list of new releases, check out our New Books newsletter.
Riot Recommendations
Today is Jewel Day. Yeah, I didn't know that this was a thing, either! But, as someone who usually has a magpie's love for all things sparkly and shiny, I'm here for it. I always love how much just adding a tiny bit of jewelry to an outfit can help it to pop even more.
In honor of today's holiday, the recommendations are books where there is a jewel in the title.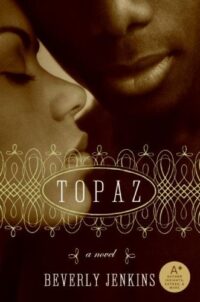 Topaz by Beverly Jenkins
Kate is an investigative reporter and her latest story involves a dastardly villain who makes a living by scamming elderly Black folks. While in pursuit of this person, she finds herself rescued from unexpected danger by Black Seminole Marshall, Dix Wildhorse. Their strong personalities clash almost immediately but neither can deny the attraction that also lingers beneath the surface.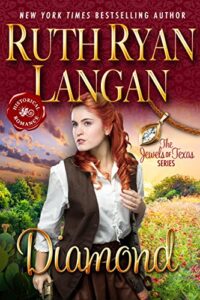 Diamond by Ruth Ryan Langan
Diamond is enraged when the prime suspect in her father's murder is set free and sets out to seek her own vengeance. However, being struck by the tugging of desire for the man, she finds herself unable to pull the trigger. Those new feelings are coupled with suddenly being in charge of the family ranch and surprise multiple sisters coming out of the woodwork to mourn their father. She is left wondering if she will be able to not only find out who really killed her father but also adjust to all the new developments in her life and accept all the unplanned and unexpected love she now has in her life.
*This is the first in a series, so if you enjoy these one, there are four more than be picked up.
Historical Sapphic romances? Yes please!
Speaking of historical romances, I was reminded of Lisa Kleypas at a book club meet up at one of my local indies. So when I saw this TikTok from The Ripped Bodice, I figured I'd share the love as well as move her up my TBR list.
And that's all I have for y'all today. I'll be back in your inboxes on Thursday with a fresh edition. Until then you can find me floating around over on Twitter under @PSCribe801. Until then, happy reading and stay hydrated!