Welcome to Read This Book, a newsletter where I recommend one book that I think you absolutely must read. The books will vary across genre and age category to include new releases, backlist titles, and classics. If you're ready to explode your TBR, buckle up!
Today's pick is an oldie but goodie that made me sob the first time I read it — so if you're in the mood for a good cry and alllll the feelings, you can't go wrong with this book. Plus, a movie adaptation is about to be released starring Philippa Soo and Simu Liu!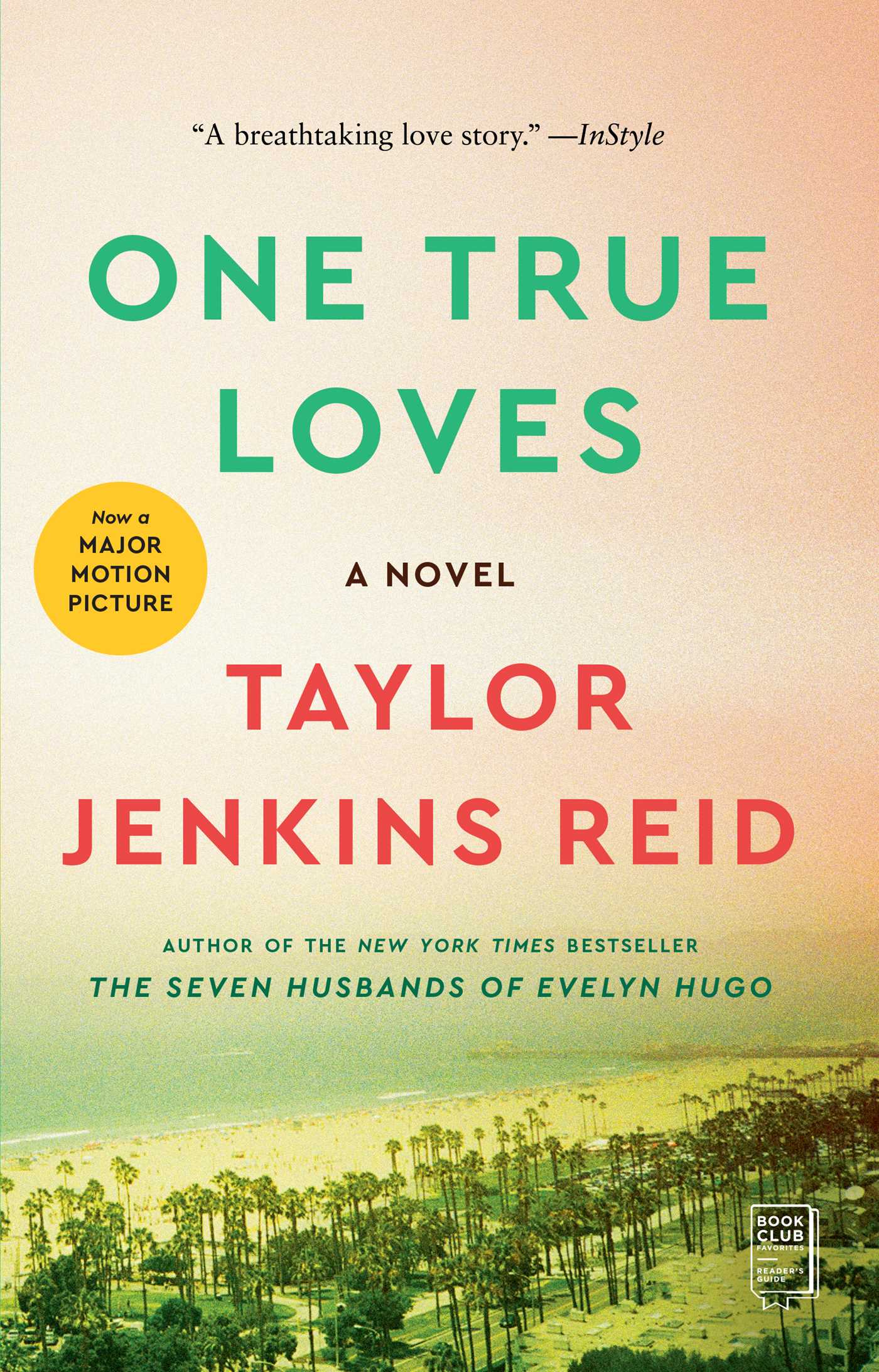 When she was a teenager, Emma Blair couldn't wait to get out of Acton, MA, excited to travel the world rather than find herself stuck in her family's bookstore. When she falls for Jesse when she's 17, they both get out of Massachusetts and head to L.A., where they build a life together, traveling the world. But then a year after their wedding, Jesse is in a helicopter over the Aleutian Islands when it crashes, and he's lost. Emma is devastated, and unable to face a future without her husband, she goes home to Acton. A couple of years later, she runs into Sam, and finds the courage to fall in love again. Emma and Sam get engaged, and then mere months before their wedding, Emma receives a phone call. Jesse is alive. And he's coming home.
Taylor Jenkins Reid explores an impossible choice in this book, which is plenty heartbreaking but also heartwarming. The author starts with the moment that Emma learns that her husband is still alive and then weaves back in time to tell of Emma and Jesse's love story, Emma's grief, and how she finds love again with Sam. Despite covering many years and lots of ground, the book is really compelling and moves very quickly. It's about falling in love and losing love, but it's also about finding the courage to build the life you've always dreamed of…and finding the courage to reimagine your future after devastating loss. I loved watching Emma's character growth as she grew up, and as she was impacted by circumstances outside of her control. Her story is a reminder that we are more resilient than we know, and that the meaning of true love may not be as straightforward as we think.
Bonus: The audiobook is narrated by Julia Whelan, and the movie adaptation looks marvelous — it's out in early April. Check out the trailer.
Do you need help finding your next great read? Subscribe to Tailored Book Recommendations for really great reads year-round.
Happy reading!
Tirzah
---
Find me on Book Riot, Hey YA, All the Books, and Twitter. If someone forwarded this newsletter to you, click here to subscribe.