Hello and welcome (back) to the Kissing Books newsletter. I'm PN Hinton, here to give you the rundown on the world of romance, including new releases, recommendations, and other entertaining ways to pass your time.
It's Monday again which means it is back to work for me, and that is always a mixed bag. I did enjoy my time off and wish it had been longer, as per the norm. I got a lot done reading and writing-wise — I went out and interacted with the outside just enough and, all in all, recharged my batteries. But part of me is also ready to get my Dolly Parton back on and get back to the nine to five.
It also helps that in just a little while, I'll have an entire week off for Spring Break. That's a total of nine days where I don't have to worry about the day job. You'll still be hearing from me here though and any adventures I may go on. So, no worries there; you'll still get your bi-weekly dose of me.
Onto the rest of the newsletter!
Bookish Goods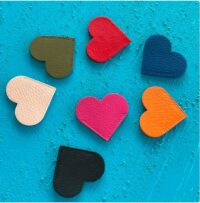 While I feel that the corner bookmark is still a relatively new thing, I would also argue that it is going to see an increase in popularity very soon. It's a cute way to mark your spot that should, in theory, make it tricky for mischievous toddlers or felines to pull out and lose your spot. This can be personalized with your initials and it comes in seven colors. $15
New Releases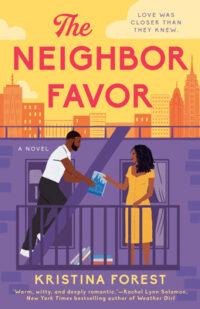 When Lily finds herself stuck on a subway train after work, she ends up sending an email to one of her favorite authors, N.R. Strickland. To her surprise, he responds and they begin a correspondence that abruptly ends when he ghosts her and leaves her brokenhearted. Months later, she is living with her sister and runs into her handsome neighbor Nick and recruits his help to find her a date for her sister's upcoming wedding. What she doesn't know is that Nick and her pen pal author are one and the same. While Nick had his reasons for pushing her away, they are slowly fading as he gets to know her in person and then worries what will happen when the truth comes out.
Montana comes back to her Memphis home and is given the keys to a financially secure future provided she agrees to an arranged marriage. Due to a heartbreak she experienced earlier in her life, she agrees to this, believing her future is set. That is until Orion, the man who broke her heart, comes back into her life, determined to right the wrongs of the past as well as earn the chance to be allowed back into her life and her heart.

A note from the author states this is book one in a three book series so there will likely be a cliffhanger, but also more to come!
*I read this and thoroughly enjoyed it!
For a more comprehensive list of new releases, check out our New Books newsletter.
Riot Recommendations
In a few short days, March will be here and will hopefully bring with it the wonderful Spring weather. At least for some of y'all. Again, here in Texas, there are really only variations of summer with the occasional glimpse of all other seasons. We reached 90 degrees the other day and I had to turn my AC on.
Anyways, it feels like February came and went in the blink of an eye, at least to me. I'm not sure if you're feeling the same way or not, but as for me, I feel like I'm still falling behind on all my goals, and not just reading ones. If you're in the same boat, here are a few novellas to help you meet whatever personal challenge you may have set for yourself this month.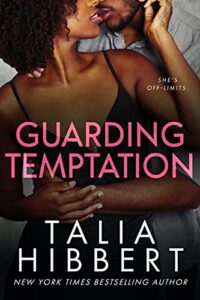 When Nina's latest article lands her in a spot of trouble, she turns to her brother's best friend and long-time crush James to help protect her. While she has always held a candle for him, James has only viewed her as his best mate's little sister. At least, that's the impression he gave. But when they're in a situation where there is only one bed under one roof, things come to light and she realizes he may not be as unaffected by her as he seems.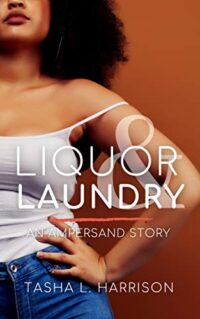 When Hadassah's high school crush Ibrahim comes back to their small town for his little brother's graduation, it brings back all the memories of the last time they saw each other and all the decadent things they did. Still mortified by those actions, she opts to keep a low profile and work on the upkeep of her family's laundromat. Ibrahim remembers the night differently than she does and has spent the last year wondering if it was just a fling or if there was more there. And now that he's back in town and has the time and opportunity, he is going to find out the answer.
I meant to share this last week, but you know what they say. It's still applicable since it's always in to read Black romance.
If you're looking for a "just because" gift for a loved one or yourself, check out this list.
Here's one reader's recommendations for the best BookTok books.
And that's all I have for y'all today. I'll be back in your inboxes come Thursday though, and in the meantime, you can still find me meandering about on Twitter under @PScribe801. Until then, happy reading and stay hydrated.