Hey‌ ‌there‌ horror fans, ‌I'm‌ ‌Jessica‌ ‌Avery‌ ‌and‌ ‌I'll‌ ‌be‌ ‌delivering‌ ‌your‌ ‌weekly‌ ‌brief‌ ‌of‌ ‌all‌ ‌that's‌ ‌ghastly‌ ‌and‌ ‌grim‌ ‌in‌ ‌the‌ ‌world‌ ‌of‌ ‌Horror.‌ ‌Whether‌ ‌you're‌ ‌looking‌ ‌for‌ ‌a‌ ‌backlist‌ ‌book‌ ‌that‌ ‌will‌ ‌give‌‌ you‌ ‌the‌ ‌willies,‌ ‌a‌ ‌terrifying‌ ‌new‌ ‌release,‌ ‌or‌ ‌the‌ ‌latest‌ ‌in‌ ‌horror‌ ‌community‌ ‌news,‌ ‌you'll‌ ‌find‌ ‌it‌ ‌here‌ in‌ ‌The‌ ‌Fright‌ ‌Stuff.
Things are all warm and fuzzy in this week's Valentine's Day edition of the Fright Stuff! If, that is, your idea of warm and fuzzy includes masked killers, haunted mountains, blood-thirsty vampires, and vagina teeth. Mine certainly does. Don't get me wrong, I like hearts for Valentine's Day just as much as the next person! I just prefer them bloody and anatomically correct. Or made of candy.
Or anatomically correct AND made of candy!
You know, you'd think it would be easier to find heart candies that are actually shaped like human hearts, but alas.
Bookish Goods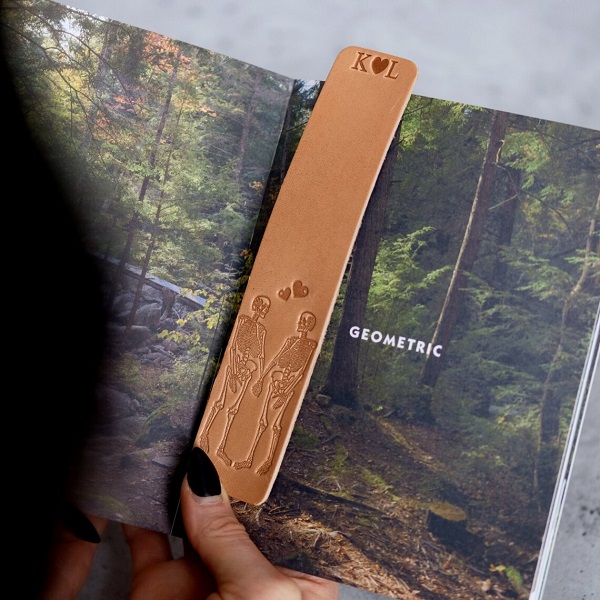 You can never have enough bookmarks! I particularly like leather bookmarks because they're less likely to break than wood, but they can take more of a beating than my usual paper fair. If you've got a reader in your life who feels the same, this delightful customizable option might make an excellent gift. You can choose to have both the skeletons and up to four letters embossed on your order, just the skeletons, just the letters, or nothing at all.
$14+
New Releases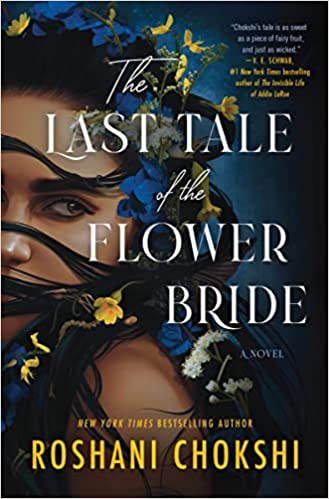 Valentine's Day this year brings us a bounty of delightful new horror reads, among which is Roshani Chokshi's new gothic fantasy, The Last Tale of the Flower Bride, which I am particularly excited about! When Indigo married her husband, she made him promise her one thing: he would never ask about her past. With her fortune, and their love, they would live happily ever after, and nothing about who Indigo was or where she came from mattered in the face of their beautiful future. Until word of a dying family member forces them to return to Indigo's childhood home. In the House of Dreams, the past that Indigo tried to leave behind surrounds the newlyweds, and how can her bridegroom not ask questions when so many of the house's secrets seem to be Indigo's as well.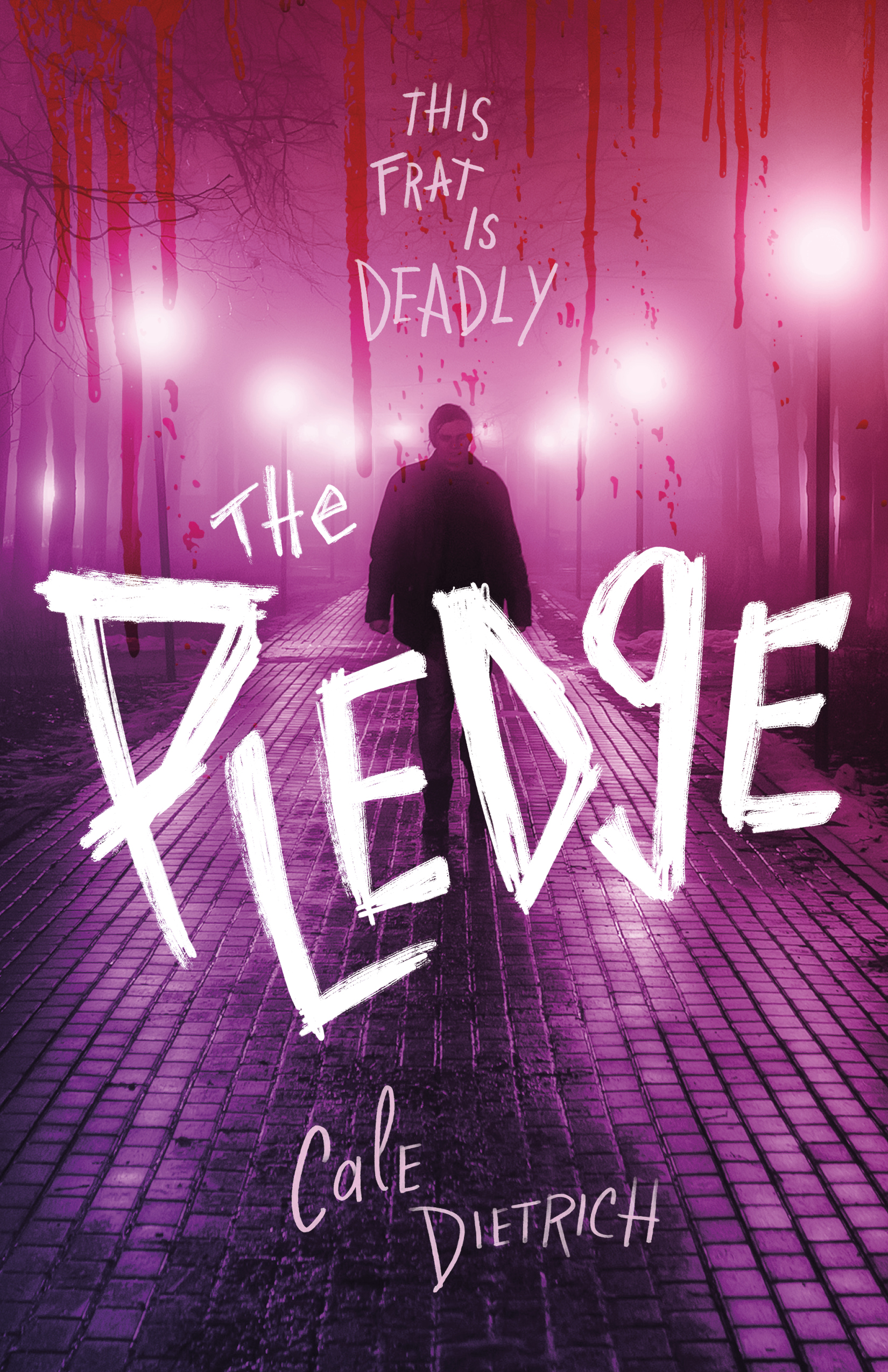 Ready for a new must-have slasher for your TBR? A masked murderer is picking off the frat boys of Monroe University in this college-set horror novel by Cale Deitrich. Sam already survived one murderous masked killer on a spree, in fact, he was the survivor of a long night of terror that left his friends dead and Sam's life in ruins. College was supposed to be his chance to start over. He can have a new life and, thanks to his fraternity, a new group of friends. A brand-new beginning. Until, that is, one of his frat brothers is found dead. It's the first death in a violent spree that, to Sam's horror, seems to have been inspired by the one that haunts him. If Sam wants to protect his new life, and the lives of his new friends, he'll have to work fast to identify the killer before his bloody history repeats itself.
For a more comprehensive list, check out our New Books newsletter!
Riot Recommendations
Narrowing down this week's list was SUCH a pain. I would love nothing more than to write up all the horror books with a love story that made my heart go pitter-pat and tell you exactly how much, and why, I adore each and every one of them. But we only have so many words to work with here and so little time.
So, I will restrain myself. Reluctantly.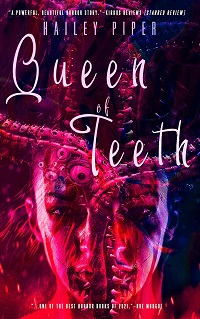 I just couldn't, in good conscience, make a list about romance in horror without including the absolute gem of a vagina monster book that is Queen of Teeth by Hailey Piper. I actually wasn't aware that there was a bit of a love story at the heart of Queen of Teeth, so I was delightfully surprised the first time I read it. I'd even go so far to argue — subjectively — that it has a happy ending! (It all depends on how you look at it.) Queen of Teeth is about Yaya Betancourt, who discovers that she has spouted teeth in her vagina. Yaya assumes it's a side effect of a pharmaceutically induced genetic condition that she and thousands of others developed in the womb with a little help from AlphaBeta Pharmaceutical. Whoops. But when she realizes that ABP is determined to hunt her down because of her mutation, Yaya has to consider the possibility that there may be another, darker motive behind the company's pursuit.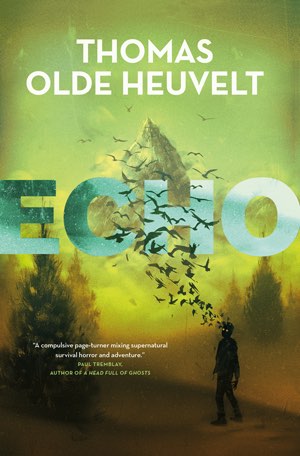 Echo by Thomas Olde Heuvelt
The love story in Echo is one of my favorites, to be honest, even though it breaks my heart. If you're looking for an "all's well that ends well" bit of romance in your horror this Valentine's Day, maybe save this one for later. But even when it hurts, this book is so good. I desperately need more queer horror love stories like this in my life. Echo is about Nick Grever surviving a terrible mountaineering accident that left him horribly scarred, killed his climbing buddy, Augustin, and left him figuratively and literally haunted by the mysterious mountain, Maudit. But Echo is also about Nick's boyfriend Sam. It's about their relationship, their past, and their horrifying present as Sam tries desperately to save Nick from the mountain intent on possessing him.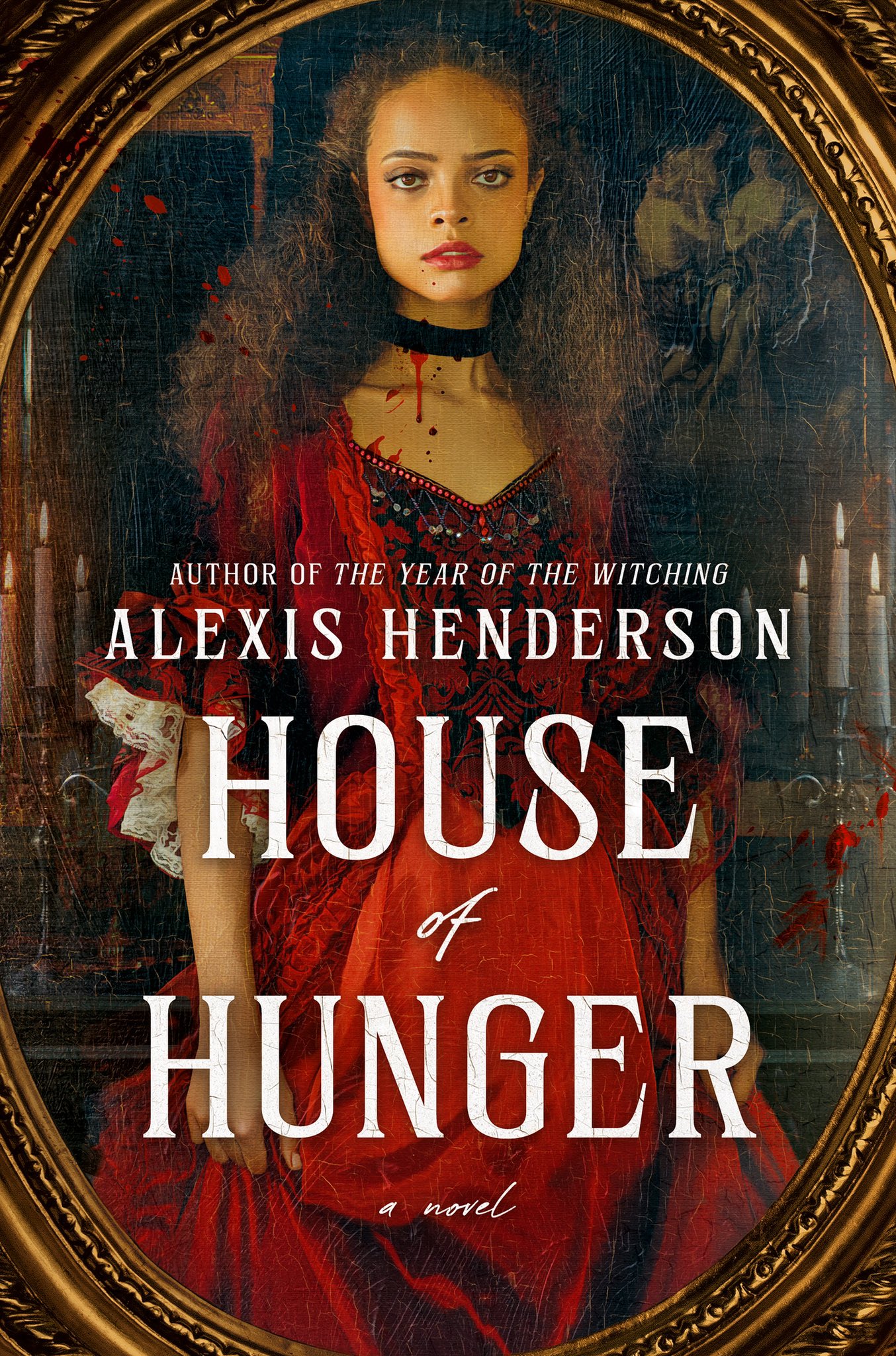 What's a list of romance plots in horror without at least one ill-fated Gothic love story? And they don't get much more ill-fated than thinking that you're going to live happily ever after with a blood-drinking countess. But in Marion's defense, even I was in love with Lisavet by the time things got… messy. Looking for a way out of the city and out of the poverty she was born into, Marion Shaw answers a newspaper listing to be a bloodmaid in the House of Hunger. The House of Hunger is perhaps the most infamous of the noble houses in the North, presided over by the seductive and beautiful Countess Lisavet, and if Marion does her job well, she'll be set for life. Bloodmaids who have aged out retire in luxury, everyone knows that. So, when the beautiful but fearsome Lisavet fixes her eye on Marion, it certainly seems that Marion's fortunes are on the rise. But a string of disappearing bloodmaids throws her new life into chaos and if Marion can't discover the truth, she may soon find herself numbered among the missing.
As always, you can catch me on twitter at @JtheBookworm, where I try to keep up on all that's new and frightening.