Hello mystery fans! 2023 feeling like a super weird year to anyone else? I'm trying to hold judgement since it is only February but it really needs to get its act together, please. Anyhoo, I stumbled across Extraordinary on Hulu, which was a very good laugh. And before we jump into all the mystery goodness, if you were looking for ways to help with the Turkey and Syria earthquake relief and recovery efforts, USA Today compiled a list of places to donate to.
New Releases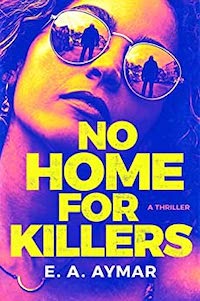 For fans of murder mysteries, past secrets, and family dramas. Markus Peña is an activist and musician with plenty of enemies when he's murdered. His estranged sisters, Melinda and Emily, know Markus wasn't a good person but they still need to find out who killed him and why. The problem is they're not without their own problems and secrets, including one being a vigilante…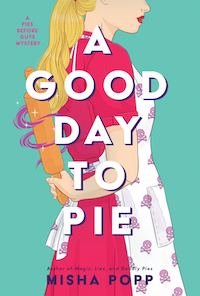 A Good Day to Pie (Pies Before Guys Mystery, #2) by Misha Popp
The series is called "pie before guys" and that makes this an automatic win for me. Also, I enjoyed the first book in the series: Magic, Lies, and Deadly Pies. You get a lady assassin, with a smidge of magic, on the cozy mystery line. This time around Daisy Ellery — who bakes special deadly pies for awful men — has entered a baking contest like GBBO. That means her secret murder life will meet her public baking life when the man she's going to deliver a deadly pie to ends up dead before she feeds him — and he turns out to be one of the baking contest's judges. Oh my!
I have the audiobook, narrated by Tanya Eby, high on my TBR for when I need a fun book.
For a more comprehensive list, check out our New Books newsletter.