Hello mystery fans! I'm really glad Spoutible is now live as a replacement for Twitter so if you find yourself there, feel free to say hi!
Bookish Goods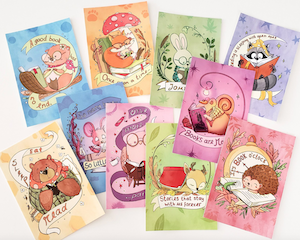 If you don't send postcards, you can frame them or use them as bookmarks! ($2)
New Releases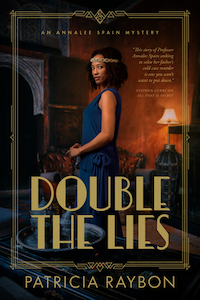 Double the Lies (An Annalee Spain Mystery #2) by Patricia Raybon
For fans of historical fiction! The series started with Annalee Spain working as a theologian at a Chicago Bible college returning home to help her estranged father. Now a year later, in 1924, Annalee finds herself in a relationship with a pastor and embroiled in another mystery. She's the suspect in a murdered man's case when the handkerchief she lent a crying woman is found on the woman's dead husband's body. Hope she finds the clues she needs to exonerate herself in Estes Park, Colorado now that her boyfriend has also gone missing…
If you want to start at the beginning, pick up All That Is Secret.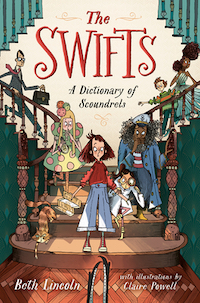 For fans of family drama, zany characters, words, and middle grade novels. It's also a great, fun read for fans of the mansion murder mystery mixed with The Mysterious Benedict Society (for the characters, not the SFF). In the Swift family, children get their name by family tradition and family dictionary: the day they are born, the family dictionary is used for their name with the belief that they will grow into the word's definition. This is something that Shenanigan Swift is currently wrestling with: are they really destined to be the name they were given or is there room for them to be someone else? But this takes a slight backseat to the family reunion: Shenanigan is excited to learn about her family members. Except the family reunion soon becomes a murder mystery and Shenanigan, her sisters Phenomena and Felicity, and her cousin Erf will have to figure out what exactly is happening.
The audiobook narrator, Nikki Patel, is delightful!
For a more comprehensive list, check out our New Books newsletter.
Riot Recommendations
If you wait for the paperback edition of books, here are two February releases to grab!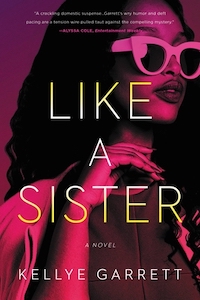 Kellye Garrett remains one of my automatic-read authors, and wow the paperback got a gorgeous new cover!
For fans of family drama, amateur sleuths, and readers who like their mysteries neither dark nor cozy. Lena Scott is estranged from her half-sister, Desiree Pierce, when she learns Desiree has died. She immediately doesn't believe the cause of death and finds herself instead needing to figure out what really happened to her former reality TV star sister.
(TW addiction/ speculation of suicide conversation)
For fans of procedurals, family dramas, and small towns with the-past-is-coming-for-you vibes.
This has an intense opening of running for your life through a corn field. Cut to a dead woman being found and Sergeant Riley Fisher on the case. Except this case will soon be personal seeing as she knew the victim. But who wants the past to come out, and who wants it to stay buried?
News and Roundups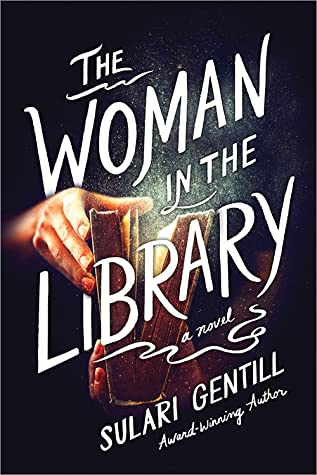 Crime Writers of Color Podcast: Sulari Gentill, author of The Woman in the Library, is interviewed by Robert Justice.
Here's How Moms For Liberty Is Lying About Books
The State of Diversity in the Publishing Industry
19 New Mystery Books That'll Have You on the Edge of Your Seat in February
19 Oddball Mystery Series For Fans Of "Poker Face"
What Is Happening In Publishing?
Luther: The Fallen Sun: Release Date, Cast And Other Things We Know About The Idris Elba Netflix Movie
Jesse Q. Sutanto has multiple books releasing this year and here's the cover reveal for I'm Not Done With You Yet