I'm sure most people in the U.S. know that already, but given certain governors' attempts to undermine the teaching of Black history, it bears repeating. Today's Riot Rec theme will further emphasize the point, so keep reading!
Are you looking for the perfect Valentine's gift? Gift Tailored Book Recommendations. Your giftee will tell our professional book nerds about what they love and what they don't, what they're reading goals are, and what they need more of in their bookish life. Then, they sit back while our Bibliologists go to work selecting books just for them. TBR has plans for every budget. Surprise your bookish boo with Tailored Book Recommendations this Valentine's and visit mytbr.co/gift.
Bookish Goods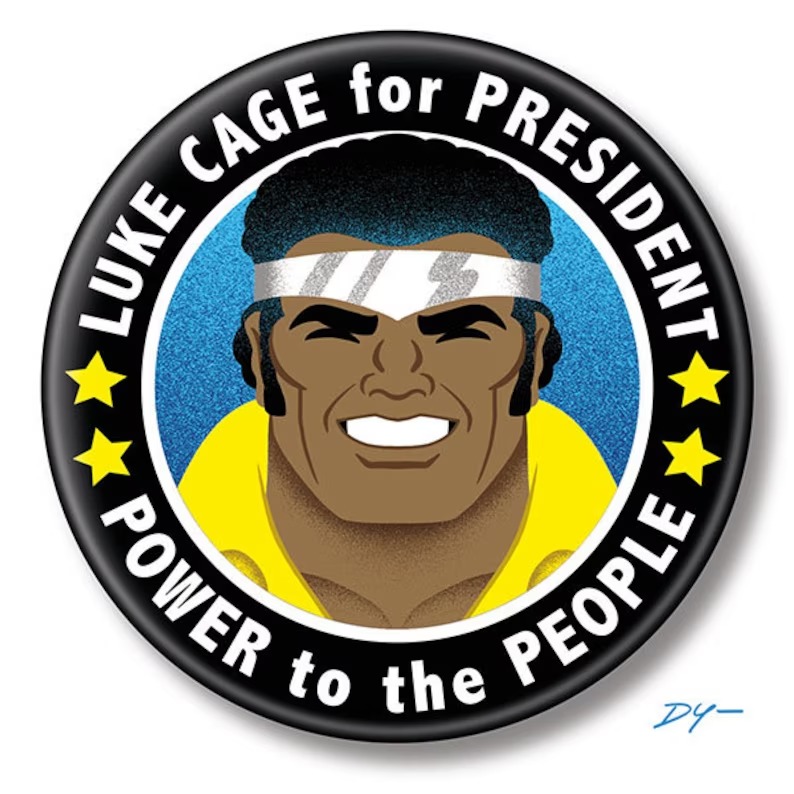 Let everyone know where your real political loyalties lie with this fun pin! Other Marvel heroes (and villains) also available. $3
New Releases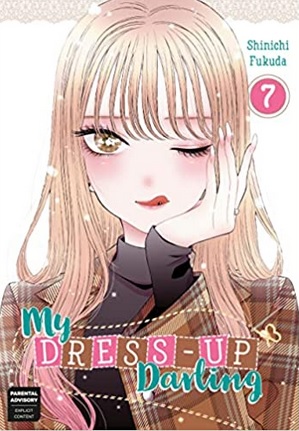 In this romantic manga, vivacious Marin befriends shy Wakana by convincing him to join her in her favorite hobby: cosplaying. Volume Seven has the secret couple suddenly realizing that their romance is not as secret as they thought!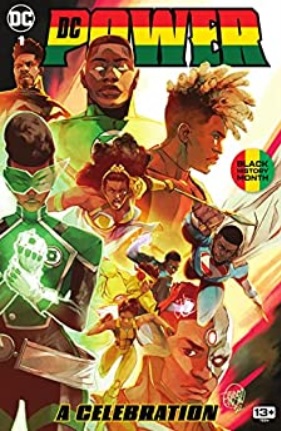 This anthology features some of DC's greatest Black heroes, drawn and written by some of the industry's most talented Black creators. It's an exciting reminder of the fact that, even if DC (and other publishers) still have a ways to go, there are now a whole lot of superheroes of color who are here to stay — and kick some butt!
For a more comprehensive list of new releases, check out our New Books newsletter!
Riot Recommendations
Today's Riot Rec theme is: civil rights icons. You'll be hearing a lot about the people below this month. Why not add a comics twist to your February reading list?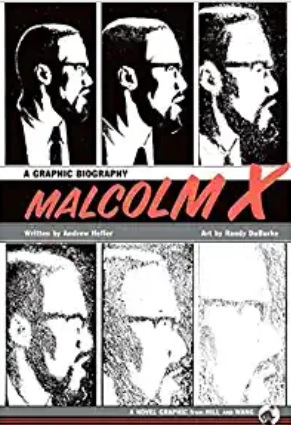 Up until his assassination in 1965, Malcolm X attracted followers — and FBI surveillance — by vocally promoting Black rights. While his beliefs changed over the years, his core goal remained the same: to do whatever was necessary to improve the lives of Black Americans.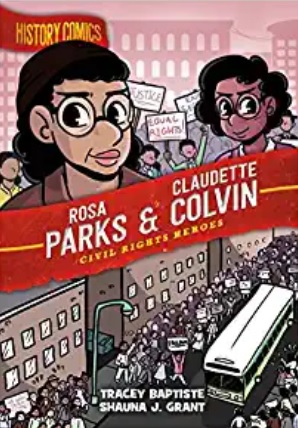 Rosa Parks is practically a household name, and for good reason: her calculated refusal to give up her bus seat for a white man sparked a bus boycott that desegregated all American buses. But this comic also makes sure to give Claudette Colvin, who refused to give up her seat before Parks did and only had her criminal record expunged in December 2021, her due.