Welcome to Read This Book, a newsletter where I recommend one book that should absolutely be put at the top of your TBR pile. Recommended books will vary across genre and age category and include shiny new books, older books you may have missed, and some classics I suggest finally getting around to.
But first, are you looking for the perfect Valentine's gift for your bookish boo? Gift Tailored Book Recommendations. Your boo will tell our professional booknerds about what they love and what they don't, what they're reading goals are, and what they need more of in their bookish life. Then, they sit back while our Bibliologists go to work selecting books just for them. TBR has plans for every budget. Surprise your bookish boo with Tailored Book Recommendations this Valentine's and visit mytbr.co/gift.
Today's pick is an absolute must-read for anyone who is doing Diversity, Equity, and Inclusion (DEI) work professionally but also in your personal life as a contributing member of society.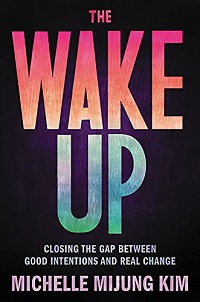 So much of DEI work consists of well-meaning people with privilege and power who do not know what to do and so they look to those of us in more marginalized groups and ask what to do, what to say, etc. The author runs a DEI consulting company with a Social Justice lens and helps companies/organizations do this work. This book is an absolute gift that focuses on laying the groundwork necessary for transformative DEI work as well as how to turn those good intentions into actual actions. I kept highlighting things and then I'd look and I'd practically have highlighted multiple pages.
There are so many stand-out discussions in this book but I'm going to call out a few that were really compelling. First, which is a recurring theme, is the idea of comfort and how some people with privilege conflate being uncomfortable with being unsafe. This shows up multiple times but there's a whole amazing section asking what you're willing to give up for this work. Are you willing to give up your comfort and call someone out on their racist joke? Are you willing to give up your seat at the table to allow space for someone from a marginalized group? Are you willing to pay more money to buy something from a small local business instead of a big corporation? Are you willing to give up sentimental things or traditions like gender-reveal parties or Dr.Seuss? Personally, I immediately thought of the death-grip that some folks have on a certain wizarding IP.
This book is going to make a lot of people uncomfortable. There were definitely parts that made me reflect and sit with my own discomfort, which reminds me of another section where she talks about "sitting with your feelings." Now, if you have never gone to therapy or maybe even if you have, you may not actually know what "sitting with your feelings" entails or how to do it and she walks readers through it, which itself is worth the price of admission.
This is such an important, relevant, and necessary read.
---
That's it for now, book-lovers!
Patricia
Find me on Book Riot, the All the Books podcast, Twitter, and Instagram.
Find more books by subscribing to Book Riot Newsletters.