Hello and welcome (back) to the Kissing Books newsletter. I'm PN Hinton, here to give you the rundown on the world of romance including new releases, recommendations, and other entertaining ways to pass your time.
It's the last Monday of January 2023 y'all and…wow. I can't believe the first month of the new year is already almost over. Overall, I would say it was a mixed bag. Naturally, I don't love periods of all the lows because no one really does. However, periods of all the highs also put me on edge. That is because being the person that I am, I'm left in a perpetual state of waiting for the other shoe to drop. When there's a mix of things, I feel it helps the day-to-day feel easier and you learn to appreciate the small things more. Of course, February is also an emotionally conflicting month for me due to it being a mix of birthdays as well as death anniversaries; so, we'll see how that all unfolds.
You know what else is in February? Palentine's AND Valentine's Day! If you're looking for the perfect gift for the bookish friend or paramour in your life, look no further than Tailored Book recommendations. After a quick survey detailing their likes, dislikes, and reading goals, our professional book nerds, also known as Bibliologists, or Bibs for short, will get to work selecting books for them. TBR has plans for every budget. Surprise your bookish boo with Tailored Book Recommendations this Valentine's and visit mytbr.co/gift.
Bookish Goods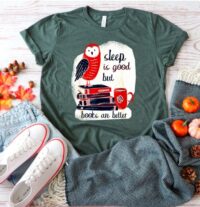 The accuracy of this shirt resonates so much with me. I've lost count of how many times I've stayed up late to finish a book and happily suffered the consequences of my actions the next day. This comes in 16 colors, multiple sizes, and prices start at $20.00. Plus, it has an owl, which is like one of the only birds that I actually like so that makes it a winner in my book.
New Releases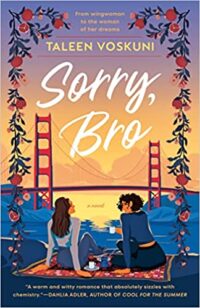 Shortly after a break-up following a rejected proposal, Nareh's mother guilts her into attending the Explore Armenia event, hoping she'll meet a nice Armenian man. However, it is Erebuni who catches Nareh's interest and the two grow close as they go through all the scheduled events together. As they spend more time together, Erebuni helps Nareh to see the beauty in everything she is. As the end of the event looms, Nareh digs deeply to find the courage to proudly embrace everything she is: Armenian, bisexual, and head over heels for Erebuni.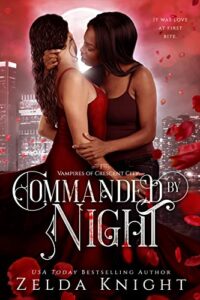 When shifter zoologist Veronica Lycan's partner discovers a rare blood-borne disease found only in shifters, she knows that the only person who can help them out is vampire heiress Jessica. The only snag there is Jessica is also Veronica's ex and she's not looking forward to that reintroduction, even though she knows it's the only way to find a cure. Will Veronica be strong enough to avoid the temptation that is her ex or will she give into the craving she can't deny?
For a more comprehensive list of new releases, check out our New Books newsletter.
Riot Recommendations
We're not even a full month into the new year and I'm already feeling like I'm slacking on my reading. I know, I know! It's not a contest and even if it were one, my competition is me. I get that. But I also have a bad habit of starting multiple books at once and then getting distracted by other books and starting them, too. This is how I end up with five books on my "Currently Reading" shelf at one time.
Now, that can get tricky. Especially in situations where two of the books have characters with the same name. But more on that in Thursday's recommendations. Regardless of outliers like that and feeling overwhelmed, I still enjoy it and am constantly adding more to TBR pile.
With that in mind, today's recommendations are books that are follow-ups to ones I've read in the past and thoroughly enjoyed and hopefully will get to "soon."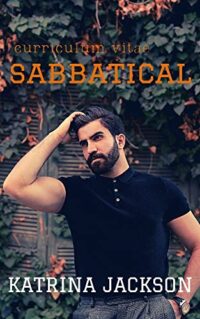 Dr. Toni Ward is really looking forward to the summer break before her sabbatical year and turning everything university-related off in her brain. As the week before said season begins, she begins to notice that her colleague Mike was acting strangely around her and that she was finding herself becoming increasingly attracted to him. Over the summer, she discovers that Mike has just been waiting to show her he was so much more than the lovable cornball she previously knew him as, and that there may be a non-work related future in store for them.
First book: Office Hours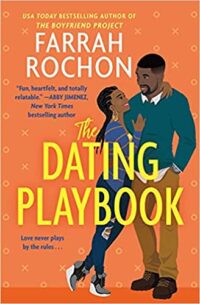 Personal trainer Taylor needs a regular, well-paying gig that will allow her to pay all the bills that have been piling up around her. When former football player Jamar comes to her for training to help get back into the NFL, it seems like a golden opportunity. The only catch is that no one can know what they're doing. So when they're erroneously outed as a couple, they lean into those roles only to find out that fake dating only works if there are no real feelings hiding underneath.
First book: The Boyfriend Project
And that's all for today. I'll be back in your inboxes on Thursday with a fresh new edition. In the meantime, you can find me floating around on Twitter @Pscribe801. Until then, happy reading and stay hydrated.