Happy Friday, shipmates! It's Alex, with two more new releases for you this week, and a couple of Arabic-inspired SFF picks to go along with them. It's been one heck of a month, hasn't it? How are we already 7% done with the year? (Personally, I am 100% done with January.) I hope you have a great weekend that's filled with relaxation and lots of time for reading. Stay safe out there, space pirates, and I'll see you on Tuesday!
Are you looking for the perfect Valentine's gift for your bookish boo? Gift Tailored Book Recommendations. Your boo will tell our professional booknerds about what they love and what they don't, what they're reading goals are, and what they need more of in their bookish life. Then, they sit back while our Bibliologists go to work selecting books just for them. TBR has plans for every budget. Surprise your bookish boo with Tailored Book Recommendations this Valentine's and visit mytbr.co/gift.
Let's make the world a better place, together. Here's somewhere to start: NDN Collective and Jane's Due Process.
Bookish Goods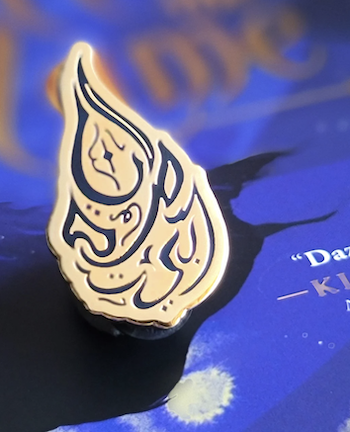 This cool enamel pin is of the tattoo on Nasir's wrist in We Hunt the Flame. It reads "I once loved" in Arabic calligraphy. $13
New Releases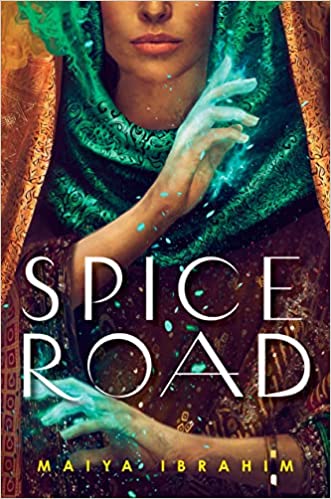 Qalia is a hidden city where a tea infused with spice magic awakens the magical affinities of any who drink it. Imani at sixteen has an affinity for iron and looks to be the next great warrior to fight the djinn…but her older brother who has tarnished her family name after being caught stealing spice and then fleeing to die beyond the Forbidden Wastes. But when Imani discovers clues indicating that her brother is still alive and may well be betraying Qalia by selling its magic to foreigners, she sets out to cross the wastes herself, to bring him to justice — but what she finds on the other side will be far greater secrets than she could have imagined.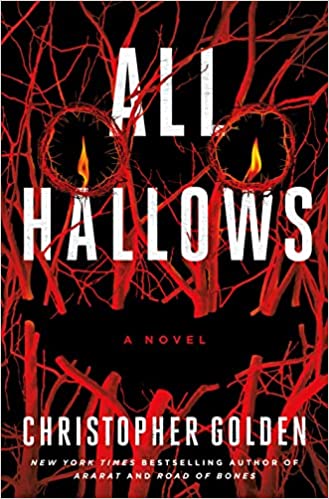 In Coventry, Massacheusetts, Halloween night in 1984 is not a happy time for two families that are falling apart. But while that domestic drama plays out, something more sinister is going on. Four eerie children who do not belong on that street or in this time or in this world are going door to door and begging the neighborhood kids to hide them from The Cunning Man.
For a more comprehensive list, check out our New Books newsletter.
Riot Recommendations
Inspired by the Spice Road, here are a couple more Middle-East-inspired SFF offerings!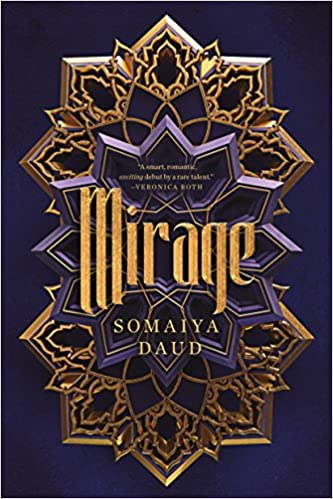 Mirage by Somaiya Daud
Amani is an ordinary 16-year-old girl living in a star system ruled by the brutal Vathek empire; she has ordinary dreams, including writing poems like the classics she knows and loves, and having an adventure beyond her isolated home moon. Her adventure comes in the form of abduction by the Vathek. She looks almost identical to Princess Maram, who is so hated by those the Vathek have conquered that she needs a body double to appear publicly in her place, and that is to be Amani's fate — to die for the most hated woman in the system.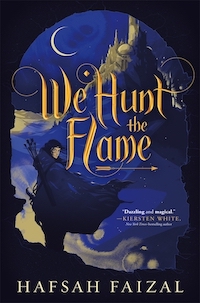 Zafira disguises herself as a man so she can hunt in the cursed forest of Arz and feed her people. Nasir is the chief assassin for the sultan, who is also his father, and is known as the Prince of Death. Both of them have become legends in Arawiya, whether they like it or not. And when they are sent on the same mission by opposite sides, they find they must work together, because there is a greater enemy waiting than either could have imagined.
See you, space pirates. If you'd like to know more about my secret plans to dominate the seas and skies, you can catch me over at my personal site.