Hi mystery fans! I watched The Menu on HBO Max and it was very good and very intense — my stressed out brain was very confused as to why I was doing this to it. So to offset that watch, I started a new kdrama, Secret Garden on Viki. Hope you're watching/reading something entertaining!
And in the world of my other job: if you're looking for a tailored bookish gift for Valentine's day for someone, or yourself, (or for any other time of the year) gift Tailored Book Recommendations!
Bookish Goods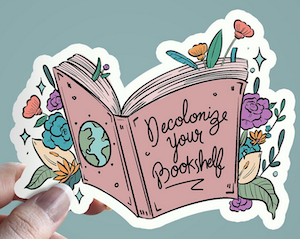 I use stickers as bookmarks so really I can't ever have enough. ($10)
New Releases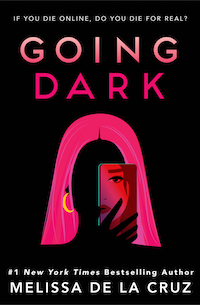 Going Dark by Melissa de la Cruz
For fans of thrillers told through diary, interviews, and social media posts. Amelia Ashley's disappearance has the world's attention. She's an influencer who went missing while in Rome with her boyfriend and blood was found in his suitcase. But as Harper Delgado, a hacker, goes through Amelia's posts, she wonders if anyone really knows Amelia…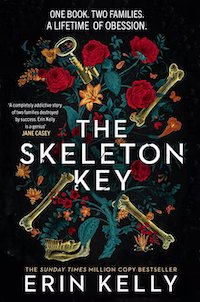 For fans of past mysteries, family reunions, books inside a book, and treasure hunts. Fifty years ago, Nell Churcher's father published a book with a treasure hunt in it to find the buried jewels around England that were meant to each be a bone of the fairy character. It created a frenzy and an obsessive fandom. Now the family is reuniting with a rerelease of the book, a new treasure hunt, and a film crew to document. But in the first go around, no one ever found one of the "bones" (jewels) and now it gets revealed…
Looking for more new releases? Check out our New Books newsletter!
Riot Recommendations
Let's continue with 2023 Read Harder prompts by making them crime-y. For #17: Read a YA book by an Indigenous author, I have two great reads for you!
At 18, Daunis Fontaine navigates between her wealthy white family's town and the Ojibwe reservation. With her GrandMary now ill, she decides to enroll in a local community college but finds her world further complicated when she witnesses a horrific crime. This leads to her agreeing to work undercover for the FBI, hoping to help her Ojibwe community. Now Daunis is really torn between communities and tough choices… This is a story with such a beautiful and strong character voice from the start, one you'll be rooting for the whole time. And I'm excited for Angeline Boulley's upcoming release Warrior Girl Unearthed.
Angeline Boulley is an enrolled member of the Sault Ste. Marie Tribe of Chippewa Indians
(TW addiction, overdoses/ murder suicide scene/ past child abuse, details/ sexual assault on page, not graphic or detailed)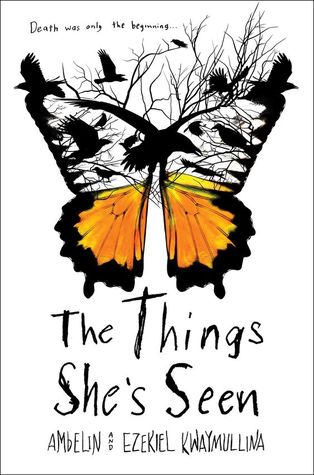 The Things She's Seen by Ambelin Kwaymullina and Ezekiel Kwaymullina
Beth Teller is an Aboriginal girl who is helping her detective father with a case: a body found, one person missing, after a fire at a children's home. But Beth Teller is a ghost, she died at 15. Her father however can still see her and Beth thinks that if she helps her father solve the case, in the process she can also help him through his grief. It's a beautiful story that takes the route of feeling uplifting even as it explores topics like grief.
Ambelin and Ezekiel Kwaymullina are brother and sister who come from the Palyku people, of the Pilbara region of Western Australia
(TW there is child abuse as a theme, I remember it being something alluded to rather than on page)
News and Roundups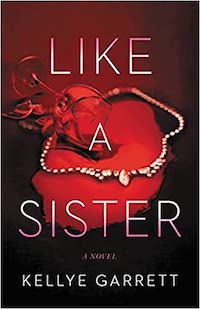 On "Velma," Mindy Kaling, and Whether Brown Girls Can Ever Like Ourselves on TV
How To Fight New Obscenity Laws Targeting Librarians
Inspired By K-Dramas The Novel 'Liar, Dreamer, Thief' Subverts Genre
2023 Dark Academia Novels for Teens
NPR's Mary Louise Kelly speaks with author Parini Shroff about her debut novel The Bandit Queens, a story about a woman in an Indian village with a dangerous reputation.