Hello and welcome (back) to the Kissing Books newsletter. I'm PN Hinton, here to give you the rundown on the world of romance including new releases, recommendations, and other entertaining ways to pass your time.
As you're reading this, I am starting a four-day weekend and I cannot articulate how excited I am. It's been a rough couple o' weeks, full of emotional highs and lows and I know that, in some aspects, that's only going to get a bit more challenging. So, allowing myself this breathing room is something that Future Me is going to really appreciate.
I have book club this weekend which I am really looking forward to as well. We're going to have brunch which will be fun. I just hope our table neighbors don't get too bothered by our discussion since we tend to get very passionate whether we loved or loathed the book in question.
If you're looking for the perfect gift for the bookish friend or paramour in your life, look no further than Tailored Book recommendations. After a quick survey detailing their likes, dislikes, and reading goals, our professional book nerds, also known as Bibliologists, or Bibs for short, will get to work selecting books for them. TBR has plans for every budget. Surprise your bookish boo with Tailored Book Recommendations this Valentine's and visit mytbr.co/gift.
Bookish Goods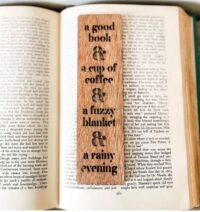 Wood burned art is something that has always fascinated me. So naturally, I was drawn to this beauty of a bookmark. It also helps that I actually do love all these things if they're combined together, although I would also accept a nice glass of red wine or tea, preferably Lady Grey or Gunpowder. $12
New Releases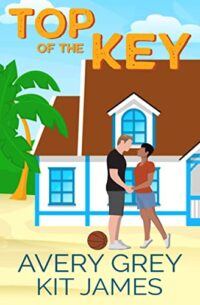 Fifteen years ago, Drew made the biggest mistake of his life when he broke Melanie's heart and left her to go pursue his NBA dreams. In response, she told him she never wanted to see or hear from him again. However, in the present, he needs her help to reel in his newest client Quinn, who reminds him too much of himself at that age. Will Drew be able to right the wrongs of the past and convince Melanie to give him another chance as well as help to set Quinn up for a long lasting and successful future?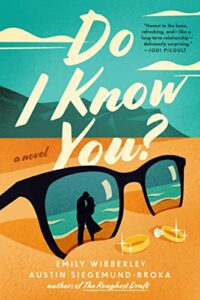 Five years into the marriage, the spark seems to be gone for Eliza and Graham and neither are really looking forward to their trip away for their anniversary. That is until another guest at the same resort mistakes them for singles and introduces them to each other as potential dates. This unexpected opportunity for roleplaying reignites their spark and they begin to remember why they fell in love. However as the end of their vacation nears, both are left wondering: will the passion still be there when they're back at home?
For a more comprehensive list of new releases, check out our New Books newsletter.
Riot Recommendations
Last week I watched The People We Hate at the Wedding with my spouse because they had time off and I was in a mood to watch a movie, two things that almost never happen at the same time. I'm a huge fan of Kristen Bell and Allison Janney so I expected to enjoy it and laugh a few times, but I ended up liking it more than I thought I would and for different reasons.
To say it wasn't what I expected would be an understatement. From the previews I saw, it seemed to be your typical raunchy rom-com with more than a few cringe moments. Kirsten Bell's character has to go to her 'perfect' sister's wedding and ends up causing all the chaos just because it follows her.
And, yes, there were moments of that. But overall? There was also a lot of emotion, more than I was expecting there to be. It focused on the entire blended family, not just her character which I did not expect from the preview, and you get to see their challenges and how they overcome them. I do recommend it, just go in with the expectation that there's going to be a lot of feels to be had.
That got me to thinking of books that have hit me like that, where I went in expecting one thing and ended up with something completely different. Which isn't to say that is a bad thing, but it can require some expectation adjustments as you're consuming the material. So those are the recommendations for today. Rather than give a summary, I'm going to say why it was unexpected, without having spoilers.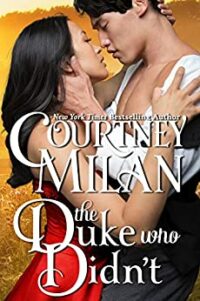 I have enjoyed all of Courtney's books that I read but let's be honest: they're not what one would call light or fluffy. They take on hard topics and call out the unfairness of the world to marginalized people. And while there are still touches of that here, overall? It's very cozy. I was very surprised with how sweet and cozy it was and even the Big Secret ended up not being that way. Highly recommend because it is like a warm hug which is nice sometimes.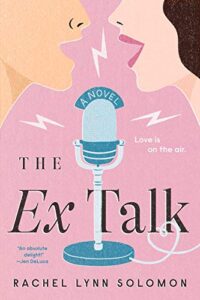 The Ex Talk by Rachel Lynn Solomon
There was a lot that was unexpected about this for me. I expected the 'hatred' to be more two-sided than it was when it was actually mainly on the heroine's side and internal. It also dealt a lot with grief and the struggle we all go through when life changes happen. While I'm sure we all know that they are inevitable, it doesn't make them easier and this tackles that head on.
If you're looking for more cowboy romances, here are some worthy nominations for your TBR pile.
And that's all I have for y'all today. I'll be back in your inboxes Monday with a fresh new edition and in the meantime you can see me floating around on Twitter under @PScribe801. Until then, happy reading and stay hydrated.