Happy Monday y'all and welcome, or welcome back, to the Kissing Books newsletter. It's the start of another week and I am determined to try to make this a better one. Despite Sunday being awesome with family time, the rest of the week was, to say the least, challenging and took more than a little bit of patience and grace to get through. So, I'm putting it out in the universe that it will be just cause I needs it.
Luckily, I also have some long weekends and half days coming up which will help with recharging. This will also allow me to catch up on reading since I haven't "officially" finished a book this year. By that I mean that I haven't gotten through anything I'm tracking on challenges or the spreadsheet, although I have already DNFed one. And I also managed to get Spring Break off as well, so that is a gift that Future Me is very much looking forward to.
Speaking of gifts, if you're looking for the perfect one for the bookish friend or paramour in your life, look no further than Tailored Book Recommendations. After a quick survey detailing their likes, dislikes, and reading goals, our professional book nerds, also known as Bibliologists, or Bibs for short, will get to work selecting books for them. TBR has plans for every budget. Surprise your bookish boo with Tailored Book Recommendations this Valentine's and visit mytbr.co/gift.
Bookish Goods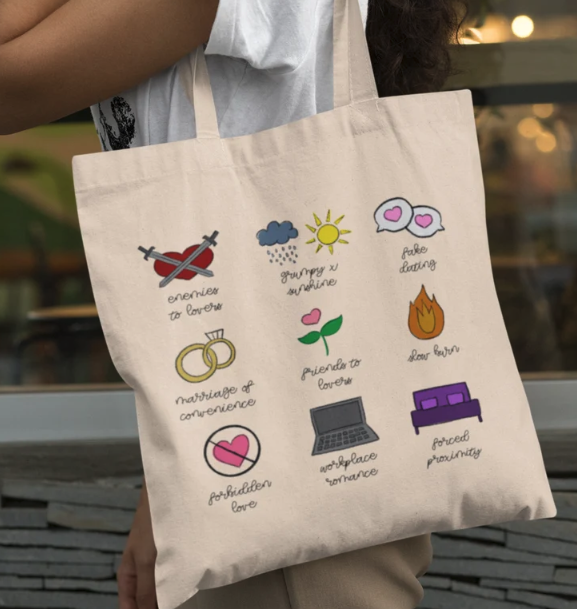 Who couldn't do with more totes to haul books around in? Plus, this one lets you represent your love of romance tropes. $19
New Releases
When Asha's arranged marriage gets canceled days before the vows are set to be exchanged, she is humiliated and figuring she will live the rest of her life alone, and so decides to settle back into her calm routine. Then firefighter Dhruv rescues her from a kitchen fire, and the experience awakens a side of her that she is suddenly eager to explore more of. Soon the two embark on a secret relationship that leaves them wondering if, despite their differences, this could be more?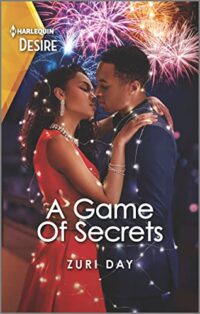 Jake is determined to live his life without being tied down. That is until he meets a mysterious woman at a masquerade ball that seems to be everything he wants. When the masks comes off, he is beyond shocked to find Sasha, his best friend's sister and the woman he's supposed to protect is beneath it. Both of them know that an affair would be wrong for multiple reasons, but they also can't deny that it feels so right, too…
For a more comprehensive list of new releases, check out our New Books newsletter.
Riot Recommendations
Yesterday was the Lunar New Year and we are now in the Year of the Rabbit, which means that we can expect a lot of longevity, peace, and prosperity this year. I sincerely hope that this proves to be true, since the world as a whole could use all of those things, especially after the last couple of years.
Jumping off from that, I've noticed there are more than a few romance novels, both Adult and YA, getting released this year that are centered around the Lunar New Year. This seems like a relatively new trend since there are still not as many books surrounding the holiday like there are for others. Still, in the last two weeks, we've seen the release of Lunar Love, a book that is currently in my reading stable, and The Year of Cecily.
Part of me hopes more is on the way because I love the representation these books bring, as well as how they allow for more romances to be centered around zodiac signs, which is one of my jams. So, here are a few more romance novels that center around or feature the Lunar New Year and/or the Chinese Zodiac.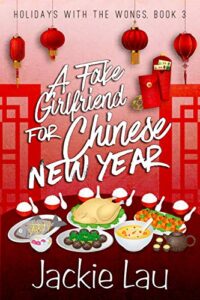 Nick is determined to dodge his family's attempts at matchmaking and asks his friend Jo to pretend to be his girlfriend for the upcoming dinner to celebrate the Lunar New Year. Of course, since they're from a small town, they have to set the stage by going out on pretend dates beforehand so the public can see them out and about. This leads to some kisses on said dates, just to get the grapevine buzzing. Of course, as often happens, these performative kisses lead to very real feelings leaving both willing to risk opening their hearts up once again.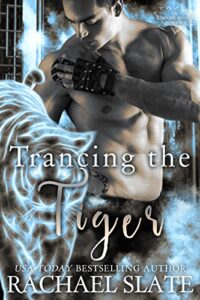 When the Red Death decimates the world, humanity's only hope are 12 Warriors who are the living embodiments of the Chinese Zodiac. Two of these Warriors are Leah, who is the Rabbit, and leader Sheng, who is the Tiger. When their paths cross in Malaysia, Sheng informs Leah about her destiny, expecting her to meekly submit to his authority. Much to his surprise, she instead challenges and undermines it at every turn, which in turn leads to the romantic tension between the two of them increasing.
If you're looking for a feel-good romance to curl up with this winter, check some of these out.
This list has a few good reads if brother's best friend is your go-to trope.
And that's all she wrote for today. I'll be back in your inboxes on Thursday with a fresh new edition and in the meantime you can find me occasionally floating around the Twitter-sphere under @PScribe801. Until then, happy reading and stay hydrated.