Welcome to Read this Book, a newsletter where I recommend one book that needs to jump onto your TBR pile! For the last few years, I've had the joy of participating in a book club called, Indigenous Reading Circle, a book club started by two Native women who wanted to feature Indigenous writers from across Turtle Island. This year, their theme is short reads, so each title is 200 pages or less. The upcoming pick for February is a favorite of mine, so I thought we'd start there.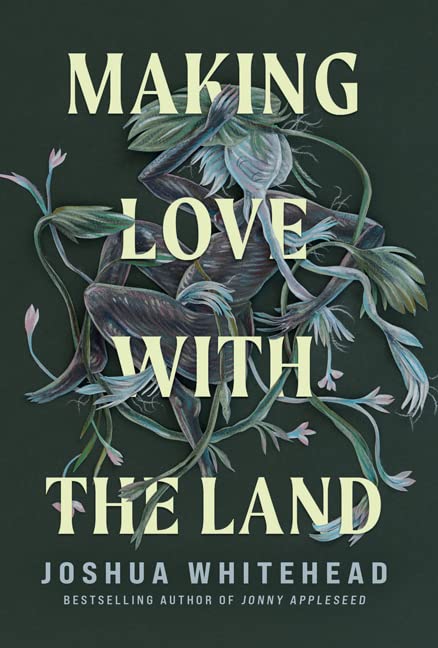 Joshua Whitehead's most famous book to date is Jonny Appleseed, a novel featuring a Two-Spirit/Indigiqueer main character navigating the world. Now he's back with a collective of essays. Throughout the collection, Whitehead reexamines storytelling from a perspective of decolonizing the way we tell stories. What does that mean for him, an Indigenous storyteller? How does Western thought confine his storytelling?
Many of Whitehead's essays present queer love as he's experienced it. It's an intimate portrayal of the emotional complexity of living and loving as an Indigenous person in a society informed by colonialism. Told in beautiful prose, his essays feel as if you are going on this journey with him, working through his thought process as he struggles to find himself and his story in everyday narratives.
I love a good essay collection. There's nothing like sitting down with a short piece of nonfiction, examining ideas or learning about different moments in history. Whitehead's writing can be challenging in the best way, asking readers to reexamine ideas around literature and what it can do. There's something special about the way Whitehead discusses storytelling, especially the way he examines how his personal experience informs his writing.
There's one essay where he discusses the use of video games and how it connects with Indigenous people working through their experiences with generational trauma. It reminded me of one of Elissa Washuta's essays in her collection White Magic, where she examines the game Oregon Trail and its connection with colonialism and Indigenous histories. Like Washuta, Whitehead possesses the ability to take vastly different topics and ideas and successfully tie them together all in one essay. It's a brilliant thing to behold.
If you would like to check out Indigenous Reading Circle's other suggestions, head over to their Instagram or their Patreon.
Want to read books from this newsletter? You can, for free! Get three free audiobooks with a trial to Audiobooks.com. Claim your 3 free audiobooks now!
---
That's it for this week! You can find me over on my substack Winchester Ave, over on Instagram @kdwinchester, or on my podcast Read Appalachia. As always, feel free to drop me a line at kendra.d.winchester@gmail.com. For even MORE bookish content, you can find my articles over on Book Riot.
Happy reading, Friends!
~ Kendra