Welcome to Read this Book, a newsletter where I recommend one book that needs to jump onto your TBR pile! This week, it's time to chat about a buzzy new release.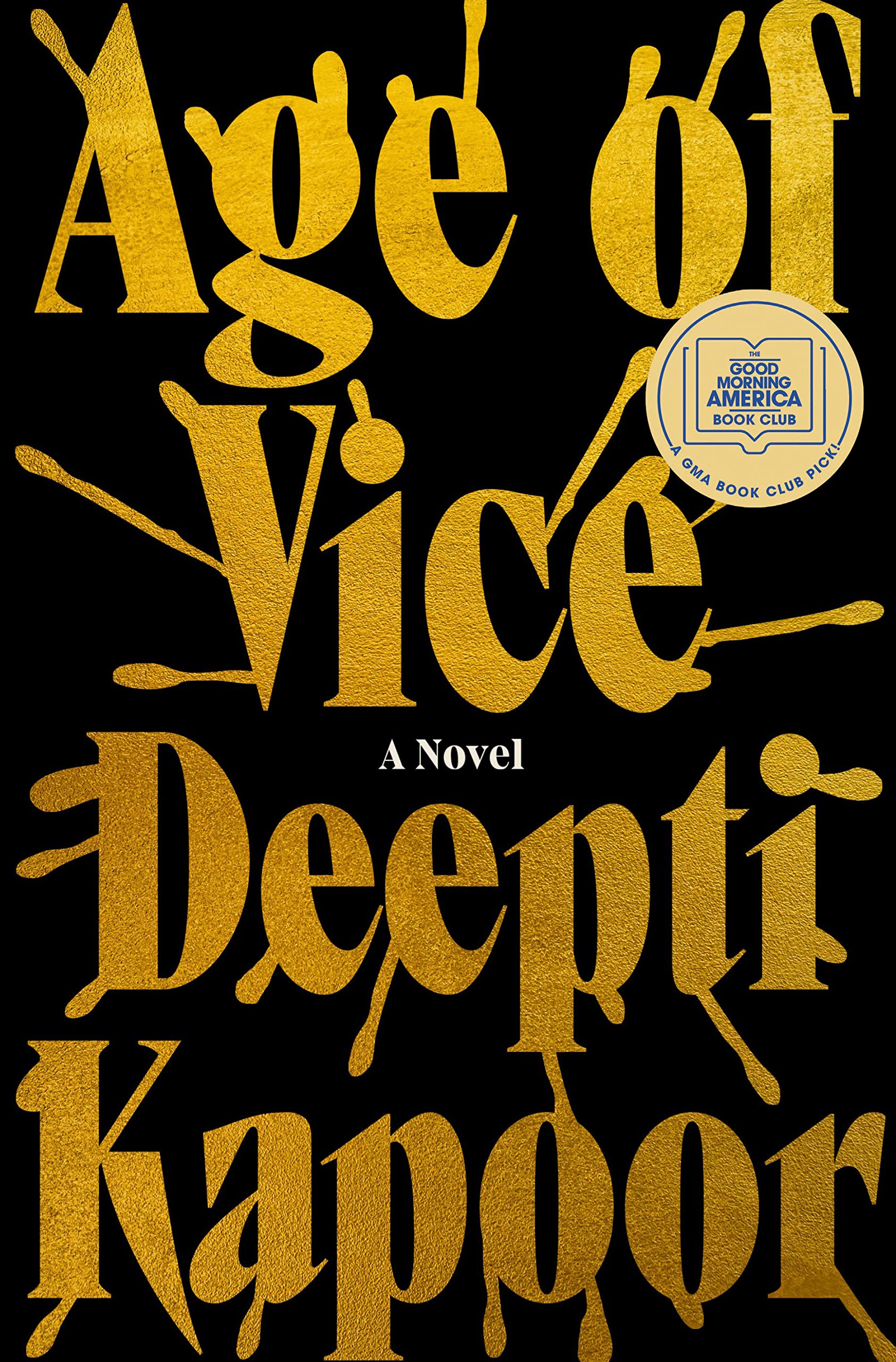 The bookish world is all abuzz for Age of Vice by Deepti Kapoor, which was just chosen as Good Morning America's next book club pick AND Roxane Gay's January pick for her book club. What has everyone talking about this novel?
The novel opens in Delhi with a horrible car accident: a speeding Mercedes jumps the curb and five people end up dead. A man named Ajay is arrested and convicted of the crime, but he wasn't actually the one responsible for the crime.
From there, we follow this sweeping epic to rural India where Ajay grew up. After his father is killed, Ajay's mother sends him away to earn money so she can pay off his father's debts. Eventually Ajay works for Sonny, a rich man making a name for himself as a patron of the arts. Ajay is Sonny's right-hand man, driving him around, serving his guests, and helping sneak Sonny's secret girlfriend into various hotels.
As the novel unfolds, we eventually get Sonny's perspective, and he describes how he feels suffocated by his father's expectations. He is simultaneously haunted by a memory from his past he wishes he could forget. His father and his uncle are rumored to have made their money illegally, but how much is Sonny aware of? And how can he escape his family's history of sketchy dealings?
These are just two of the many characters that make up this sweeping crime drama full of messy families and complicated love stories. I love a hefty book that I can just settle in with for hours, especially in the winter. All of these characters feel adrift in different ways, each one trying to make a place for themselves in the world, to change their fate, even just a little bit.
I listened to the audiobook performed by the incredible Vidish Athavale. He created such an incredible mood with his narration. You feel like you are right there beside the characters as they make terrible decision after terrible decision. Athavale uses his performance to create unique voices for each character, no two sounding exactly the same.
If you are looking for a long novel to sweep you off your feet, this is it.
Want to read books from this newsletter? You can, for free! Get three free audiobooks with a trial to Audiobooks.com. Claim your 3 free audiobooks now!
---
—
That's it for this week! You can find me over on my substack Winchester Ave, over on Instagram @kdwinchester, or on my podcast Read Appalachia. As always, feel free to drop me a line at kendra.d.winchester@gmail.com. For even MORE bookish content, you can find my articles over on Book Riot.
Happy reading, Friends!
~ Kendra