Hey‌ ‌there‌ horror fans, ‌I'm‌ ‌Jessica‌ ‌Avery‌ ‌and‌ ‌I'll‌ ‌be‌ ‌delivering‌ ‌your‌ ‌weekly‌ ‌brief‌ ‌of‌ ‌all‌ ‌that's‌ ‌ghastly‌ ‌and‌ ‌grim‌ ‌in‌ ‌the‌ ‌world‌ ‌of‌ ‌Horror.‌ ‌Whether‌ ‌you're‌ ‌looking‌ ‌for‌ ‌a‌ ‌backlist‌ ‌book‌ ‌that‌ ‌will‌ ‌give‌‌ you‌ ‌the‌ ‌willies,‌ ‌a‌ ‌terrifying‌ ‌new‌ ‌release,‌ ‌or‌ ‌the‌ ‌latest‌ ‌in‌ ‌horror‌ ‌community‌ ‌news,‌ ‌you'll‌ ‌find‌ ‌it‌ ‌here‌ in‌ ‌The‌ ‌Fright‌ ‌Stuff.
Welcome to the very first newsletter of 2023! I know the title of this week's Fright Stuff might seem a bit ominous given the world we live in, but horror readers know that the fear we choose to feel by reading creepy books is the fear that helps us get through when the headlines are scarier than what's between our pages.
So I am beyond excited for us to jump into what promises to be another amazing year for the horror genre. I've got a mix of new releases and some of my most anticipated forthcoming titles for you this week, as well as some fun, vintage-style stickers for all you fans of queer horror, so let's go!
Bookish Goods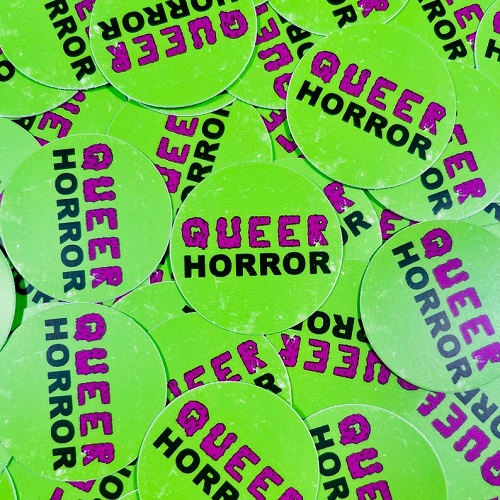 As a kid of the late-VHS era, who has fond memories of weekend trips to the local movie rental place, I love the vintage, VHS-esque style covers that occasionally pop up on horror books. Like the paperback of Grady Hendrix's My Best Friend's Exorcism, or Amy McCaw's Mina and the Undead. So when I saw these great "Queer Horror" vinyl stickers in the same style, it was definitely love at first sight.
$3
New Releases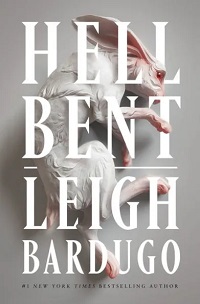 The sequel to Ninth House is finally here! In the aftermath of the events of Ninth House, Galaxy "Alex" Stern finds herself faced with an all but impossible task, with very little help and even slighter odds of survival. Darlington is stranded in purgatory, and unless Alex is able to find a way into the underworld and successfully steal his soul back from hell, purgatory is where he'll stay. She's been forbidden to even try, so there will be no help from the Ninth House. It's just Alex, Dawes, and the possibility of expulsion if they get got, or death if they fail. But as they plumb the depths of the Ninth House's secrets, deadly happenings on the Yale campus around them suggest that something dark is at work, and dangers of the underworld may not be the only threat Alex will face before she can finally bring Darlington home.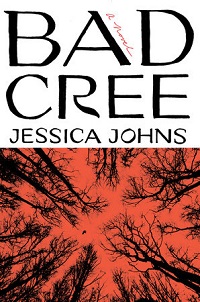 Bad Cree by Jessica Johns
A long buried memory of childhood tragedy resurfaces, heralding a series of strange and disturbing happenings and forcing Mackenzie to give up her life in the city and travel north to her hometown in Alberta in search of answers. Why did she dream of a flock of crows and wake up with a severed crow head in her hands? Why did she dream of her sister Sabrina's death over and over again, only to wake coughing up water? Why is a real life murder of crows haunting her steps during the day while someone pretending to be her sister sends Mackenzie threatening texts? But back in her home town, all she finds is a family still mired in their grief. And Mackenzie's dreams just keep getting worse.
For a more comprehensive list, check out our New Books newsletter!
Riot Recommendations
First off let me just say: wow, this was a hard list to put together! Because this is barely a fraction of the amazing books coming out this year that I can't wait to get my hands on. So consider this just a taste to whet your appetite.
Fresh From the Skeleton's Mouth
Grady Hendrix has a new book coming out this month, How to Sell a Haunted House, and it is so amazing. If you're as excited about this book as I am, be sure to check out the virtual event the Barnes & Noble is hosting to celebrate the release on January 17. The signed book tier is sold out, but the general admission tier is free!
2023 will be the ninth year of Book Riot's Read Harder Challenge! To find the list of 24 potential tasks and subscribe to our newsletter for tips and recommendations, visit Read Harder 2023.
As always, you can catch me on twitter at @JtheBookworm, where I try to keep up on all that's new and frightening.