Dear Book Friends,
Happy Hanukkah to those who celebrate! Can you believe it's already the holiday season? Yes, I've been watching all the holiday movies and reading a bunch of holiday themed romcoms, and yet…I can't believe it's that time. Maybe it's because the Christmas tree I ordered still isn't here. I know. I should have ordered it earlier. But we can leave the Christmas lights up 'til January. It's our house. We make the rules.
Oops sorry. It was Taylor Swift's birthday the other day, so the lyrics are just in the air. Anyway, let's talk books.
Book Deals and Reveals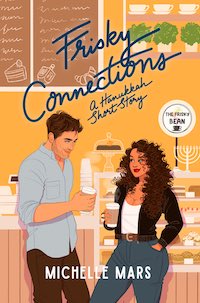 Since it's Hanukkah, maybe you're looking to read a fun Hanukkah romance? Michelle Mars' short story "Frisky Connections" just got a brand new cover, illustrated by Leni Kauffman! It's super cute, and available now.
Akwaeke Emezi, author of You Made A Fool of Death with Your Beauty, has announced their next romance novel, entitled Son of the Morning. The book will be out in 2025.
USA Today's weekly bestseller book list is going on "hiatus for the remainder of the year." This announcement follows the laying off of USA Today's presiding editor Mary Cadden as a part of budget-saving cuts on December 1st.
Literary Hub has revealed the cover for Edan Lepucki's Time's Mouth, forthcoming from Counterpoint in August 2023.
Morgan Entrekin bought North American rights to James Lee Burke's Flags on the Bayou for Atlantic Monthly Press. The novel is slated for a July 2023 release.
Writer-director-producer Drew Pearce has optioned the short story "Retro," written by Chris Goldberg, for his production company Point of No Return Films. The story originally appeared in the short story magazine Assemble Artifacts.
Dan Gemeinhart's middle grade novel The Remarkable Journey of Coyote Sunrise has been optioned by Walden Media.
Actor Henry Cavill announced on Instagram that he would not be returning to reprise the role of Superman in future DC films.
One person used AI to make a children's book in a single weekend, but artists are saying it was unethical.
The U.S. Postal Service announced new subjects for 2023 stamps: children's book author Tomie dePaola and civil rights activist John Lewis.
Book Riot Recommends
I'm a Contributing Editor at Book Riot, I write the Today in Books newsletter, and I'm a Bibliologist for Book Riot's Tailored Book Recommendations subscription service. I also have a PhD in English, so I'm basically a doctor of books. Books are my life, in other words, so in this section of the newsletter, let me share with you some upcoming books I'm super excited about. And I think you will be too!
Prepare Your Shelves!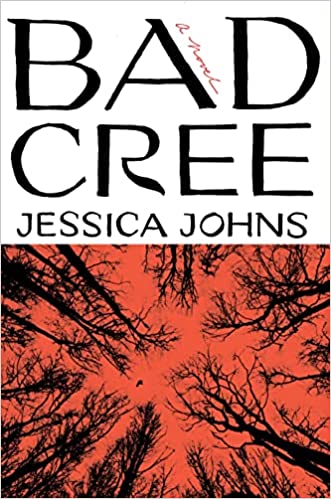 Bad Cree by Jessica Johns (Doubleday, January 10)
The best thing about a new year? New horror books to get excited about. And January is starting off big with several new horror novels that will probably end up being new favorites for a lot of people. Bad Cree is going to be one of those horror novels people will be talking about all year long, so prepare your shelves, because you're going to want to grab a copy of this debut novel from Jessica Johns.
Bad Cree is the story of a young Cree woman named Mackenzie. Night after night, Mackenzie has horrifyingly realistic dreams about the events that lead to her sister's untimely death. But then her waking world isn't that much less terrifying. A murder of crows keeps stalking her around the city, and she keeps getting threatening texts from someone who claims to be her sister. Mackenzie knows this is more than she can handle alone, and so she travels north to her rural hometown in Alberta to return to her family, still haunted by grief. However, Mackenzie's return home only intensifies her dreams and makes her more unsure about what happened to her sister years ago.
What I'm Reading This Week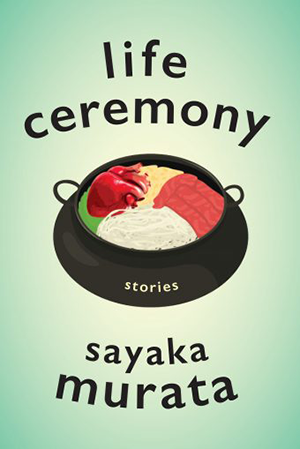 Life Ceremony by Sayaka Murata
Briefly, A Delicious Life by Nell Stevens
The Cabin at the End of the World by Paul Tremblay
Don't Fear the Reaper by Stephen Graham Jones
The Christmas Clash by Suzanne Park
2023 will be the ninth year of Book Riot's Read Harder Challenge! To find the list of 24 potential tasks and subscribe to our newsletter for tips and recommendations, visit Read Harder 2023.
Want to read books from this newsletter? You can, for free! Get three free audiobooks with a trial to Audiobooks.com. Claim your 3 free audiobooks now!
Monday Memes
The HarperCollins Union memes are still coming in hot. We love a Euphoria meme. Don't forget to sign the HarperCollins strike open letter.
And Here's A Cat Picture!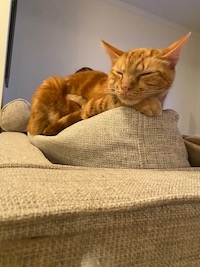 I asked Murray to stay up long enough to wish you goodbye at the end of this newsletter, but he couldn't keep his eyes open. I apologize on his behalf, but he is very sleepy.
So let's let him nap and end this newsletter for today. I hope you're having a wonderful holiday season, and I'll see you soon!