Bookish Goods
I will forever love washi tape and always seal envelopes with it. Also a great little gift. ($4.50)
New Releases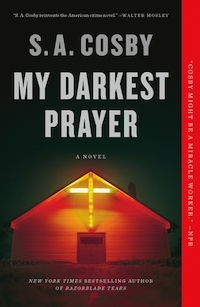 My Darkest Prayer by S.A. Cosby
Cosby is one of the best crime writers and this is a reissue of his debut novel. Bonus: the audiobook has an excellent narrator, Adam Lazarre-White, who also narrated Blacktop Wasteland.
Nathan Waymaker works at a funeral home but also takes on side jobs when people can't find other help. He's at war with the sheriff's department — he's a former deputy and still seeking revenge after his parent's death. When the pastor of the local church dies, some parishioners think the Sheriff won't properly investigate and hire Waymaker to get the real answers. This will only add to the list of enemies…
I love that Cosby writes dark crime novels with dark humor and vividly places you inside every scene. He also has a knack for making me like and root for complicated characters.
(TW mentions past suicide with detail/ stories of past addiction, overdose/ recounts child sexual assault)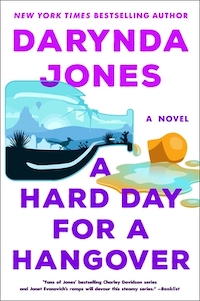 This is a really funny series that should work well for fans of Stephanie Plum. You won't be lost starting with this book, but there is a personal mystery that is threaded throughout the books that was mostly solved in the second book, so you may want to start at the beginning with A Bad Day for Sunshine.
Sheriff Sunshine Vicram is only Sheriff in Del Sol, New Mexico because her parents entered her in the election without her knowledge and she won. Now she's trying to raise her teenage daughter, deal with all the zany characters in the town, run a station, and solve crimes, plus wrangle a raccoon who is her partner's antagonist. Fun times! Her current case: missing women. Determined to also help out, her 15-year-old daughter. Bonus: Lorelei King narrates the audiobook, and is also the narrator for Janet Evanovich's Plum books.
Looking for more new releases? Check out our New Books newsletter!
Riot Recommendations
I just realized that I started writing this newsletter in November of 2016 so I guess happy criminal birthday to U.S. And also what is time (?!) because it does not feel like it's been 6 years while also feeling like a billion. Anyhoo, I thought since I can't actually share a cake, I would share two books I read in 2016 that are under the radar.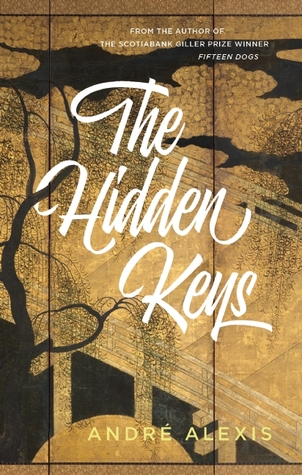 It's so rare that I come across a puzzle book, something that I desperately want more of, so I'm always beyond delighted to stumble across one. We start with a middle-aged addict hiring a young thief to steal the gifts her dead billionaire father left for his five children. Her reason? Wanting to prove that her father did in fact leave clues behind for a treasure hunt.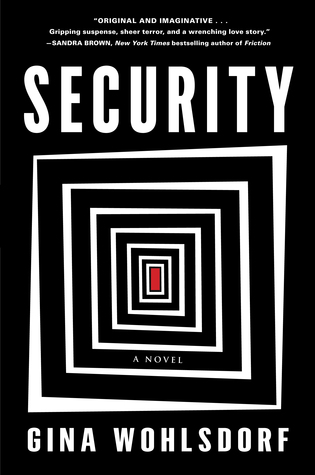 Security by Gina Wohlsdorf
This is a slasher film in book form! Days before its grand opening, the employees of a high-end resort are stressed and working hard to get everything completed. What they don't know is that someone is killing them off one by one… If you're a fan of yelling things like "Don't go in there!" even though the characters can't hear you, this one is a fun read.
Watch Now
Three Pines on Amazon Prime: The series adaptation of Louise Penny's Chief Inspector Armand Gamache series is here! It's set in a small town in Quebec with French Canadian and Indigenous characters. Every two episodes are paired together with a standalone murder mystery for Inspector Armand Gamache to solve — with an added running mystery not found in the novels. Cast includes Alfred Molina, Rossif Sutherland, Elle-Máijá Tailfeathers, Tantoo Cardinal, Clare Coulter, Sarah Booth, and Anna Tierney. Watch the trailer!
News and Roundups
As an author with a HarperCollins title coming out this month, Maureen Johnson supports the HarperCollins Union and ongoing strike.
More than 150 agents back striking HarperCollins workers
The best crime and thriller books of 2022
Freddie Prinze Jr. Got Angry With 'Scooby-Doo' Franchise After Studio Requested Pay Cut to Boost Co-Stars' Salaries: 'Screw That'
The plot thickens: why murder mystery weekends are on the rise
Agatha Christie's 'The Mousetrap' Is the World's Longest-Running Play. Now It's Set to Make Its Broadway Debut
5 of Jenna Bush Hager's favorite mystery novels, beyond 'The Cloisters'
Censorship News (Get involved in your local library and school boards/meetings, vote against book banners trying to hold these positions, and actively fight book bans!)
The "Culture War" Designation is Journalistic Negligence