Happy Tuesday kidlit friends! For the second year in a row, I was asked to be a judge in the Bookstagang Best of 2022 awards, and I just posted the winners on my Instagram account! We received over 500 children's books from publishers to read and rate. I'm so happy with how the final list turned out, and I review four winners farther below! You can see all the winners by flipping through the slides on my post.
Bookish Goods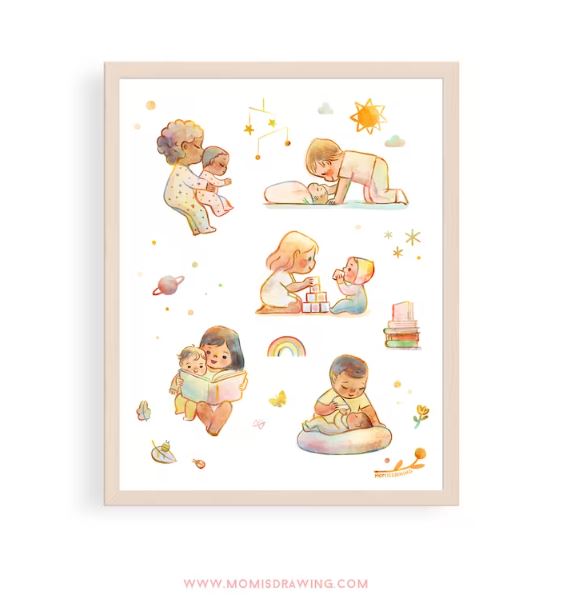 I recently reviewed one of Joy Hwang Ruiz's picture books — Sometimes Love by Katrina Moore — and I was ecstatic to find out she has an Etsy shop full of her incandescent art! This is one of the more bookish prints, but I encourage you to check out Ruiz's entire store, especially if you're giving a present to a new mom this holiday season. There are some beautiful mom/infant pieces. $29
New Releases
Teddy, Let's Go! by Michelle Nott, Illustrated by Nahid Kazemi (picture book)
A grandmother sews the adorable plush Teddy for her newborn granddaughter, whom Teddy refers to as My, and the two fall instantly in love. My and Teddy have so much fun together, but as My grows older, she includes Teddy in her play less and less. That is until My's baby brother is born. This is a sweet, softly illustrated picture book for any child with a beloved stuffed animal.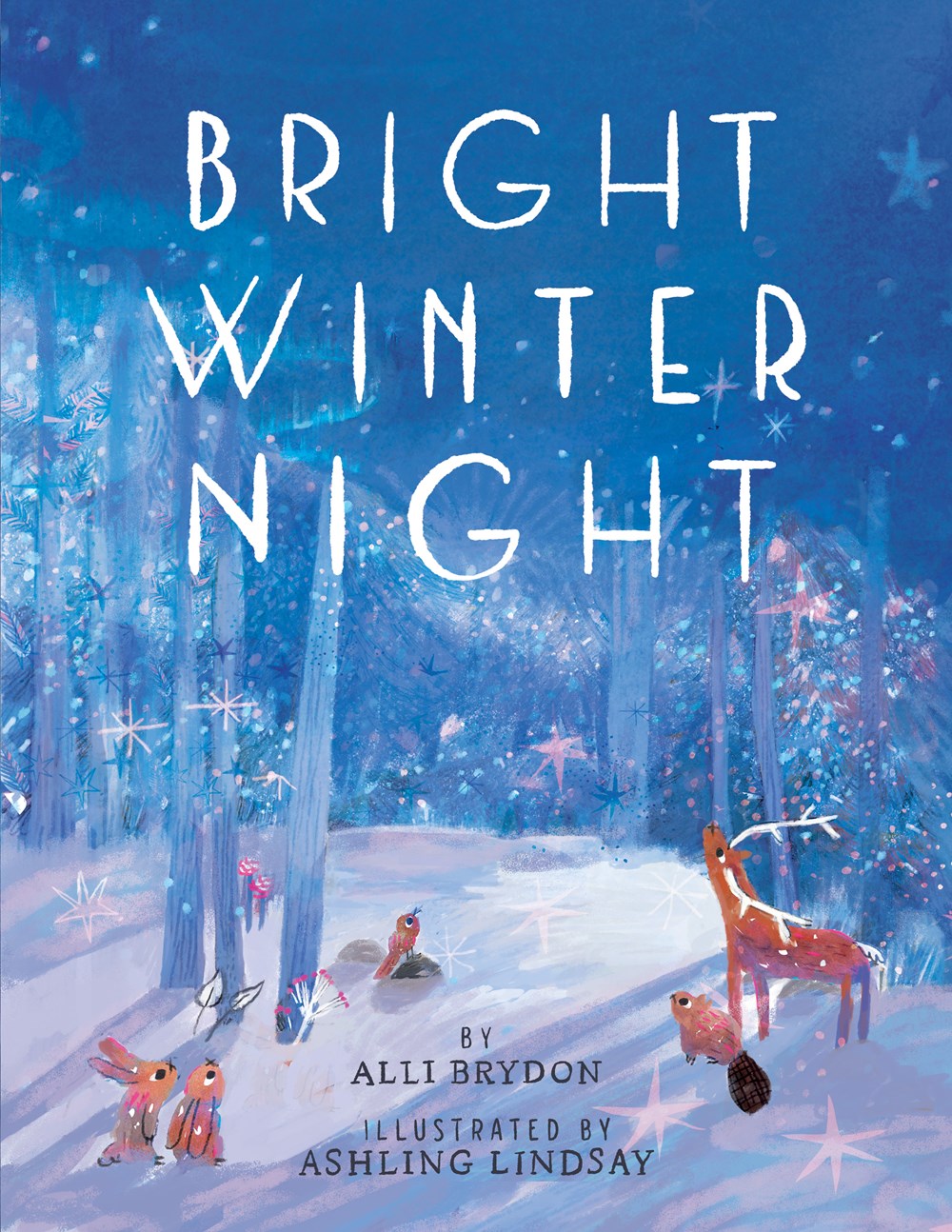 Bright Winter Night by Alli Brydon, illustrated by Ashling Lindsay (picture book)
In this lyrical picture book, a group of forest animals build a sleigh together from materials they find in a snow-laden forest, despite their differences. Afterward, they journey together through the forest, overcoming mishaps, to watch the Northern Lights. This is a magical winter read for kids.
For a more comprehensive list, check out our New Books newsletter!
Riot Recommendations
Now it's time to review a few winners from the Bookstagang Best of 2022! There were eight categories this year: Future Classics, Conversation Starters, Best Illustration, Best Read Aloud, Bookshelf Builders, Best Biography Books, Most Innovative Nonfiction, and Best Board Books. I've chosen to review one book from four of these categories, but I love all the winning books! Interestingly, almost all the picture books I've chosen made me cry. I am a sap like that!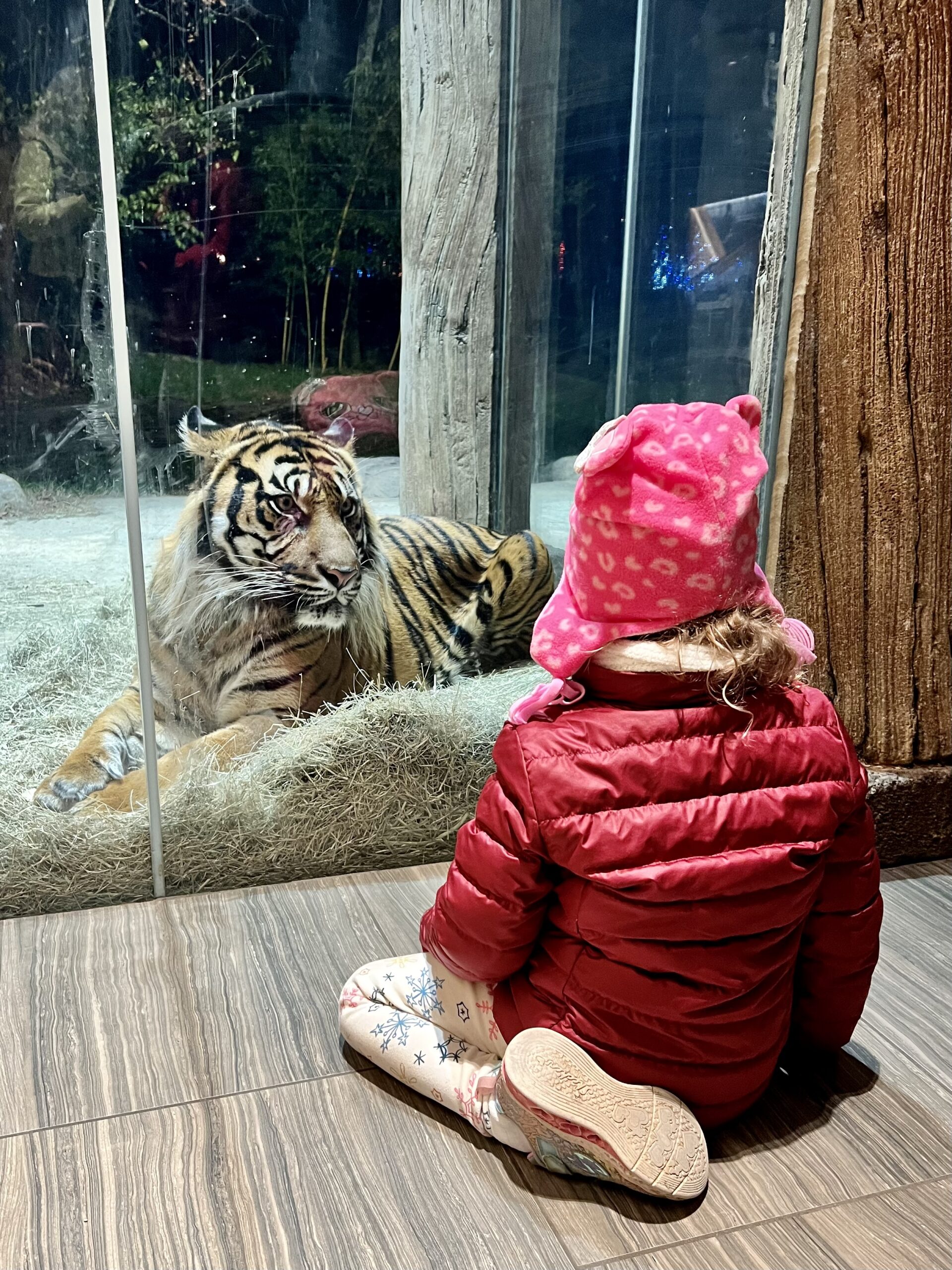 For my daughter's fifth birthday yesterday, we took her to a special zoo-at-night light show, where she had a rather intense experience with a tiger. She's wearing a cat hat with big eyes on it, and I think the eyes unsettled the tiger! Marian loved getting up close; judging by the laid-back ears, I think the tiger was glad to see us go. As a side note, how am I the mother of a five-year-old now!
If you'd like to read more of my kidlit reviews, I'm on Instagram @BabyLibrarians, Twitter @AReaderlyMom, and blog irregularly at Baby Librarians. You can also read my Book Riot posts. If you'd like to drop me a line, my email is kingsbury.margaret@gmail.com.
Until next Tuesday!
Margaret Kingsbury