We're giving away ten copies of Extinction by Bradley Somer to ten lucky Riot readers!
Enter here for a chance to win, or click the image below!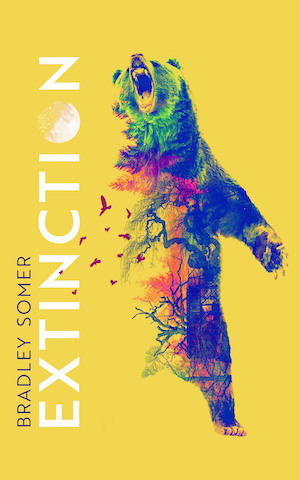 Deep in the mountains a ranger watches over the last surviving grizzly bear. With the natural world exhausted, Ben has dedicated himself to protecting this single fragment of the wild. One night, he hears poachers, come to hunt his bear. A heart-pounding chase begins, crossing forests and mountainsides. Sometimes hunter, sometimes prey—Ben must choose the bear's fate and his own. Is he willing to lay down his life for a dying breed? Is he willing to kill for it?