Dear Book People,
Welcome to another Monday here in Book Radar land. I wish I could share my view with you right now. I'm writing this at a coffee shop overlooking the lake and a park. The weather is sunny. The leaves are red and golden. The vibes are very autumnal. I'm excited to be here. So let's do this.
Book Deals and Reveals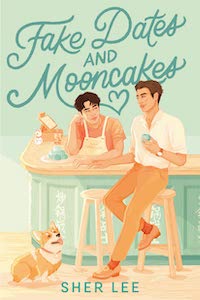 I don't know what's going on with all of these corgis on book covers lately, but I am here for it. Just look at that little buddy! Anyway, this is about the book. Check out the cover of Fake Dates and Mooncakes, a new YA romcom from Sher Lee that's being pitched as Heartstopper meets Crazy Rich Asians. Meets a corgi. (I added that last part.)
And coming on August 15th, 2023 is another great queer romcom, New Adult by Timothy Janovsky. This one follows 23 year old stand-up comedian Nolan Baker, who longs to be "thirty, flirty, and thriving."
Check it out: Jennifer Dugan, one of your favorite queer YA novelists, is now writing adult f/f romance. Love at First Set releases from Avon on May 23rd, 2023, and LGBTQ Reads has the first look!
The official trailer for Guillermo Del Toro's Pinocchio has been released ahead of the film's December 9th premiere on Netflix.
New images from the upcoming third season of His Dark Materials reveal a first-look at the mulefa, seed-riding creatures with elephant-like trunks and short horns. Season 3 premieres on December 5th.
Paramount+ has unveiled the cast for the series The Doll Factory, based on the novel of the same name by Elizabeth Macneal.
Vox Media's Eater is partnering with Abrams on an Eater-branded series of cookbooks and city guides. The books will release starting next year.
St. Martin's Griffin bought Priyanka Taslim's adult debut, From Mumbai, with Love in a two-book deal.
The 2022 Ursula K. Le Guin Prize for Fiction has been awarded to Khadija Abdalla Bajaber for her debut YA novel The House of Rust.
Looking for useful and/or creative ways to keep tabs on your reading life? Check out these fabulous reading journals.
Book Riot Recommends
I'm a Contributing Editor at Book Riot, I write the Today in Books newsletter, and I'm a Bibliologist for Book Riot's Tailored Book Recommendations subscription service. I also have a PhD in English, so I'm basically a doctor of books. Books are my life, in other words, so in this section of the newsletter, let me share with you some upcoming books I'm super excited about. And I think you will be too!
Prepare Your Shelves!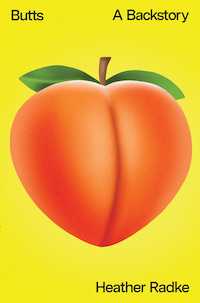 Butts: A Backstory by Heather Radke (Avid Reader Press, November 22)
The cover! The title! The general concept of a book about butts! What's not to love? That's right, friends, we're continuing to celebrate nonfiction November here at Book Radar, and the next nonfiction book I'm going to highlight is this fabulous book about butts. And it's coming out next week, so tell those other books on your shelves to get their butts out of the way to make room for this one.
Butts: A Backstory (see what she did there?) is Heather Radke's debut in which the author explores the history of human butts. Butts are a body part that are specifically unique to humans, and humanity has quite a complicated relationship with them. Women's butts, in particular, have become symbols of sexuality and are constantly being assessed, critiqued, and objectified. But why? In this book, Radke mixes deep-dive reporting and research with her own personal history to get to the bottom (see what I did there?) of butts.
Want to read books from this newsletter? You can, for free! Get three free audiobooks with a trial to Audiobooks.com. Claim your 3 free audiobooks now!
What I'm Reading This Week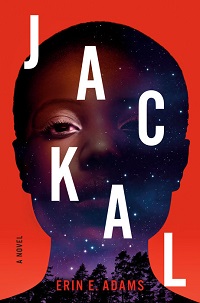 Jackal by Erin E. Adams
Whiteout by Dhonielle Clayton, Tiffany D. Jackson, Nic Stone, Angie Thomas, Ashley Woodfolk, and Nicola Yoon
The Women Could Fly by Megan Giddings
The Family Game by Catherine Steadman
White Horse by Erika T. Wurth
Monday Memes
Okay, this is actually a brilliant idea, and if any of you know of a place like this, please let me know. Immediately.
And Here's A Cat Picture!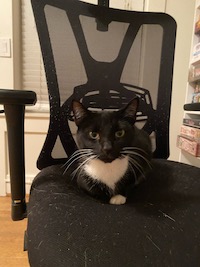 It's Monday, so have you scheduled your meetings for the week? Remy certainly has, and now he's sitting in his business chair ready to get to work. "Monday = time to work!" he says.
I wanted to take a moment today to wish Remy a belated birthday. He turned 1 year old on Wednesday, November 9, and I totally forgot to shout him out last week! Poor sweet boy! I'll be sure to give him extra treats this week to make up for my mistake.
Friends, thanks for hanging out with me this Monday. Have a wonderful week. See you soon.