Hi mystery fans! It's November and time for one of my favorite pies ever: pumpkin pie with chocolate crust! I've been making it for years and it's always a hit. As for the mystery world I have for you new releases, backlist PI series you should definitely read if you haven't already, something to watch, and news and roundups.
Bookish Goods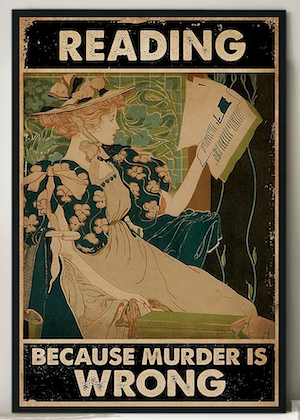 Feels wrong to disagree. ($14+)
New Releases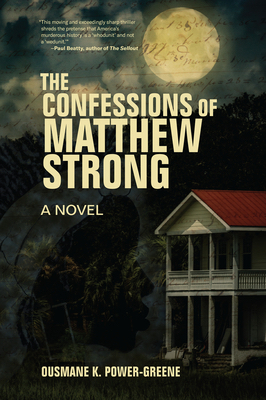 For fans of social thrillers and dark academia. Allie Douglass becomes Chair of Philosophy at a NY university while other crucial things happen: she learns from the police that one of her grad students has gone missing, her grandmother dies, and she meets the man who will kidnap her…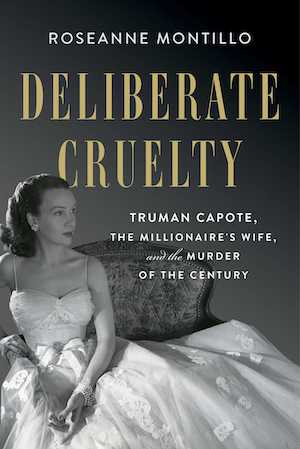 This made me think of Casey Cep's Furious Hours, as both take a true crime case and an author digging into the story hoping for it to be their huge true crime book. In Furious Hours it was Harper Lee and in Deliberate Cruelty it's Truman Capote. In 1955 Ann Woodward shot her husband, claiming she thought he was an intruder. Having been a showgirl turned socialite married to a banking heir, the story played out like a scandal amongst many elite circles and Truman Capote became obsessed with the Woodwards. He decided it would be his next hit after In Cold Blood had been a bestseller. Instead Ann Woodward died by suicide and Capote faced his own downfall.
Looking for more new releases? Check out our New Books newsletter!
Riot Recommendations
Here are two excellent PI series with enough books out to marathon, but not so many out that you feel overwhelmed trying to catch up.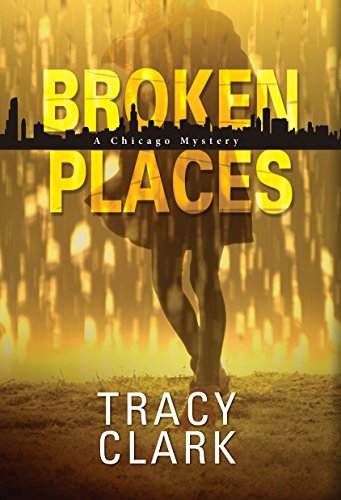 Broken Places (Cass Raines #1) by Tracy Clark
This is a great series if you like quirky side characters, ex-partner friendships, ex-police leads, and found family. Cass Raines quits the police force and starts her own PI business in Chicago. And her current case is personal: the priest who helped raise her has been murdered. Clearly she will stop at nothing to solve this case…
(TW suicide)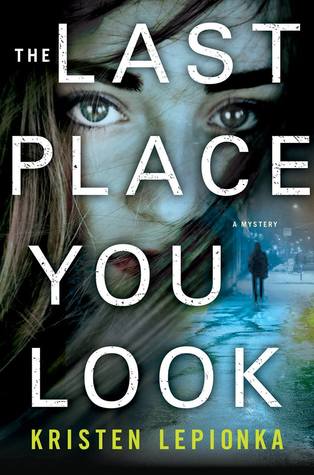 This is a great series if you like messy leads (who get their lives together), and mysteries that have thriller endings. The series starts with Roxane Weary in a low place after her father has died, her current on-again-off-again relationship isn't good, and she's drinking too much. But she's always trying, including with any case that comes her way: the sister of a man on death row asks Weary to look into his case, certain that he never murdered his girlfriend and her parents. A difficult enough case on top of all of Weary's personal problems…
(TWs I didn't keep notes at the time but from memory alcoholism and sexual assault)
Watch Now
Enola Holmes 2 on Netflix: If you've been patiently waiting for the return of Millie Bobby Brown as Sherlock Holmes' younger sister — and Henry Cavill's muscles stuffed into period costumes — rejoice, the sequel to the first film (based on Nancy Springer series) is finally here. We get to follow Miss Holmes in her first official, detective-for-hire, case involving a missing girl. Watch the trailer.
News and Roundups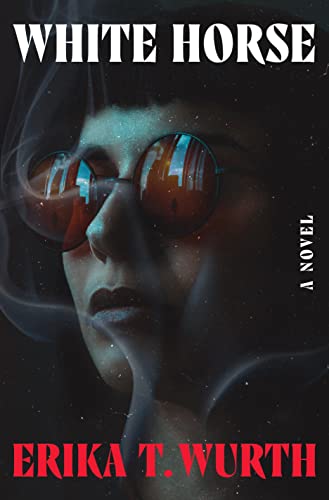 Liberty and Danika discuss White Horse by Erika T. Wurth, The Best American Mystery and Suspense 2022 by Jess Walter, Steph Cha, Case Study by Graeme Macrae Burnet and more new releases on All The Books!
My Eight Deranged Days on the Gone Girl Cruise
Bad Sisters Captures the Intensity of Having and Being a Sister
Millie Bobby Brown says Enola Holmes 2 made her afraid of returning to Stranger Things
Censorship News (Get involved in your local library and school boards/meetings, vote against book banners trying to hold these positions, and actively fight book bans!)
School Librarian Continues Defamation Lawsuit; Champions First Amendment Rights of All
LGBTQ+ book ban at Bay City Western High school denied by school board