We're giving away three copies each of Paradise Sands by Levi Pinfold and Always, Clementine by Carlie Sorosiak to three lucky Riot readers! 
Enter here for a chance to win, or click the image below!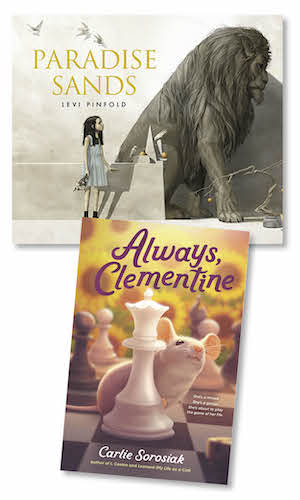 Paradise Sands: A contemporary story with the feel of a classic fairy tale, Levi Pinfold's Paradise Sands is lush with enchanting illustrations, rendered in a muted palette with the artist's distinctive stylistic realism.
Always, Clementine: From Carlie Sorosiak, author of I, Cosmo, comes a humor-filled, heart-tugging tale of a genius mouse, secretly freed from a lab, who's in search of a real home—and a way to free her old friends.