Happy Halloween y'all!! And welcome (back) to the Kissing Books newsletter. It's me, PN, here with more updates from the world of romance. I hope that you had a wonderful and relaxing weekend, especially if you celebrated Halloween festivities over it.
Ours will be a pretty low-key celebration since it falls on Monday. The Teenager has a dentist appointment this morning, something I am sure he'll be less than thrilled about. Luckily, it's just a cleaning, so it should be quick. But he does have a more intense procedure in his future, which neither one of us is looking forward to. But it is what it is.
This evening we're planning on helping one of my book club besties pass out candy in her neighborhood. While he isn't a huge fan of trick-or-treating anymore, he still loves candy and seeing costumes. Which is fair 'cause, same on both counts.
I'm feeling especially accomplished since I managed to make it in for Early Voting. Not only did I make sure my voice is heard, I also got to avoid the crowds on Election Day. I also picked up Witcha Gonna Do? for my romance read, since y'all know I always need at least one of those in my rotation.
Bookish Goods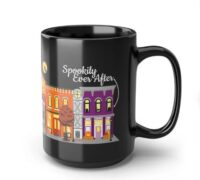 I have been waiting for ages to share this mug as a bookish good. And, by ages, I really mean like two weeks. I love all the Halloween themed puns on popular romance tropes that are all over the mug. Perfect for any time of the year, but especially October. Starts at $27
New Releases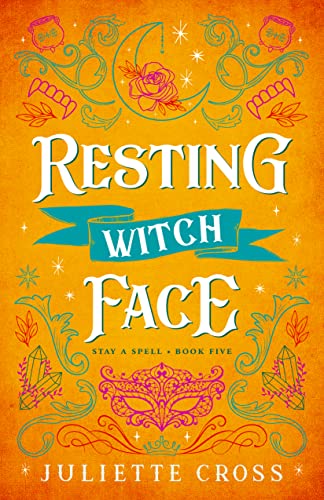 Roughly a decade ago, witch Jules ended her relationship with vampire Ruben, knowing that it was the best course of action, no matter how much it broke her heart. When the two team up in present day to go campaigning for the werewolf cause, Ruben is certain this is their second chance at true love. And he will not let anyone get in his way of proving that to Jules.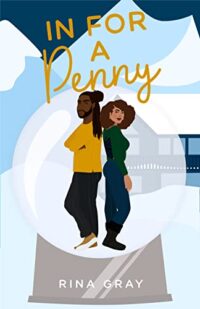 Penny is an aspiring novelist who knows that if she wins the Malcolm Dagner Writer Fellowship grant, her dreams of making it big will soon follow. Unfortunately for her, the man behind the grant has turned over a very misanthropic leaf and ended the fellowship. Undeterred, Penny pays a visit to the reclusive author and ends up getting snowed in with him. As the storm rages on, the close proximity proves to be the perfect place for an attraction to develop. Is this a chance at a forever love or is it a short-term affair destined to end once the blizzard passes?
For a more comprehensive list of new releases, check out our New Books newsletter.
Riot Recommendations
I looked back over the spreadsheet I had for all the books I've recommended so far this year and realized that I have yet to do one for shifters.
Yes, I keep a spreadsheet. I have elevated to that level of nerd-dom.
Anyways, I've recommend books with vampires, ghosts, and even some witchy reads sprinkled here and there. But no shifters. At least not this year. Well that ends today, friends! Below you will find some reading options to get your shifter fix on. And, as an added bonus, all the "official" recommendations today feature a different shifter type.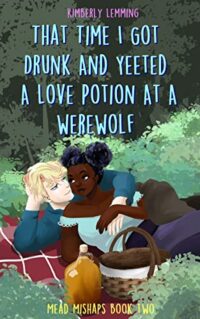 I mean…the title really lays it all out right there. But just to make it even more alluring, in addition to a lovestruck werewolf and the object of his affection, you also have invading demon pirates. Plus, apparently one of the werewolf's love language is acts of service, which he shows by doing his love's household chores, while simultaneously giving multiple compliments. Now that is sexy as hell.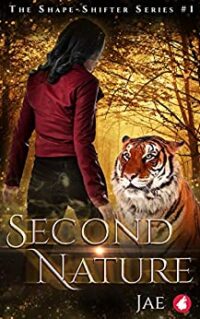 In this slow burn Sapphic romance, shifter Griffin is assigned to monitor romance writer Jorie. The reason for this is that her new work in progress is hitting a little too close to the truth about shifters. She is instructed to investigate and, if necessary, exterminate the threat. As she continues to observe Jorie, she finds herself being drawn closer to the woman and developing feelings for her. This unexpected change leaves her to wonder if she will be able to follow through with the assignment should it come to a fatal end.
While on vacation, Everly stumbles across a baby dragon. Not sure what to do, she takes the creature to the local vet, figuring if anyone would know how to handle this, they would. Angel is that vet and he does know what to do but it's not just because of his superior medical skills; he is a shifter as well. When he lays eyes on Everly, he knows that she's his mate. But her big city life, not to mention a handful of other magical factors, loom in the background and may be a threat ending this love match before it can really start.
If you're specifically wanting some werewolf romances, then this list is for you. One I will also co-sign on that isn't listed there or above is Mating the Huntress by Talia Hibbert since you can never go wrong with one of her books.
Steamy reads are not restricted to contemporary settings, and this list proves it.
I am wounded by this accurate attack.
Also I admire Oliver's optimism here…and I'm not going to be the one to break it to him either.
And that is all I have for today. I'll be back Thursday with more updates from the crazy world of romance. In the meantime, I can be found posting bookish things over on Twitter. Until then, happy reading and stay hydrated.
PN Hinton