Happy Tuesday, shipmates! It's Alex, bringing you some new releases for this last week of October, as well as a few more indie books to check out as we close out the month. We got our first frost warning for the fall this weekend, which meant I had to bring my plants inside — and put the "anti-cat forcefield" (it's mosquito netting) around them. Stay warm — and safe — out there, space pirates, and I'll see you on Friday!
Let's make the world a better place, together. Here's somewhere to start: NDN Collective and Jane's Due Process.
Bookish Goods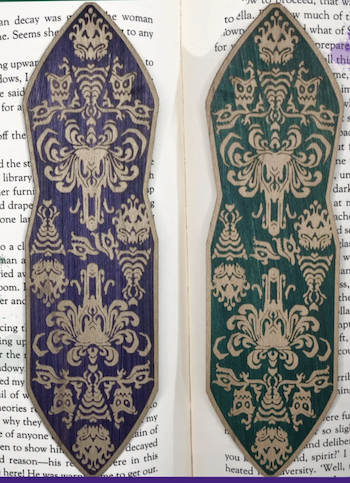 To close out October, here's a cool wooden bookmark (double-sided!) inspired by Disney's Haunted Mansion. However, if you check out the shop, this seller has a lot of other very cool SFF wooden bookmarks! $9
New Releases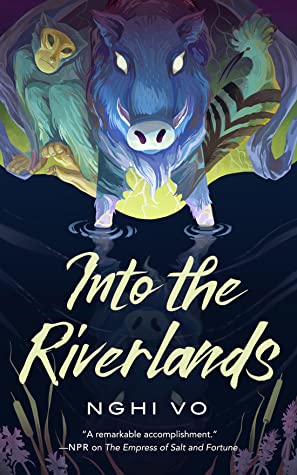 Wandering cleric Chih — accompanied by a talking bird with a perfect memory named Almost Brilliant — travels the lands to record tales of the strange and interesting. This journey takes them to the riverlands in search of near-immortal martial artists; on their journey they fall in with a pair of young women and an older couple, and this drags them headlong into an ancient feud that they never expected.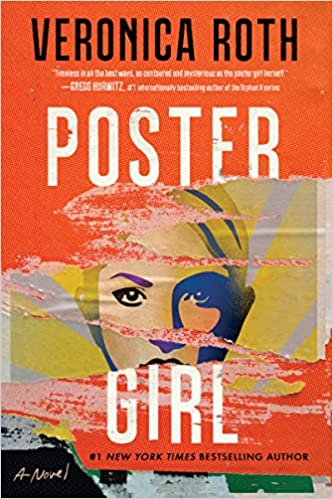 For decades, everyone in the Seattle-Portland megalopolis have lived under both constant surveillance and the slogan WHAT'S RIGHT IS RIGHT. Then came a revolution, freeing everyone from the rigid control of the Delegation — and imprisoning the former rulers. Sonya was once a poster girl for the Delegation, and she's been in prison for that for 10 years. Then she's offered a chance at freedom: find a missing girl who was abducted by the old regime and earn her way out.
For a more comprehensive list of new releases, check out our New Books newsletter.
Riot Recommendations
As we're in the last week of October, I wanted to showcase a few more indie/small press books published over the last couple of months.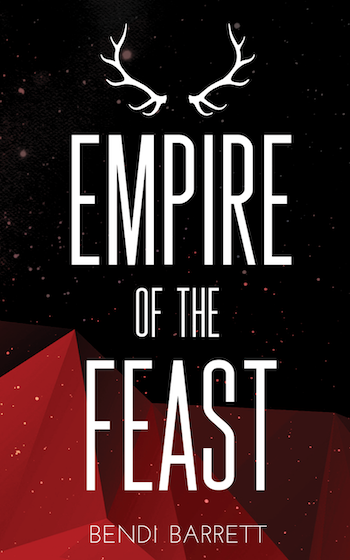 Riverson is the 32nd ruler of the Stag Empire; he has awakened without the memories of his previous lives, but must still find a way to govern a land grinding toward war and torn with political schisms he barely understands — all while maintaining the erotic rituals necessary to stave off an eldritch horror eager to consume his people.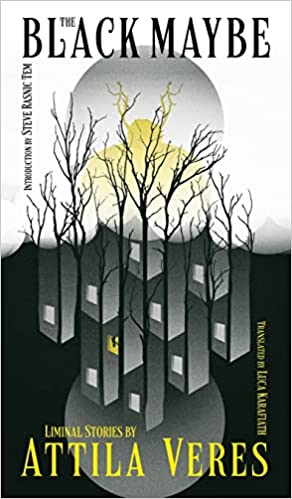 Attila Veres is one of Hungary's leading horror writers, and now he's made his English language debut with this collection of 10 translated stories. Don't let the fact that he's primarily known as a horror writer stop you — the stories in here range from weird fiction to cosmic horror, emphasizing the blackly humorous and frightening.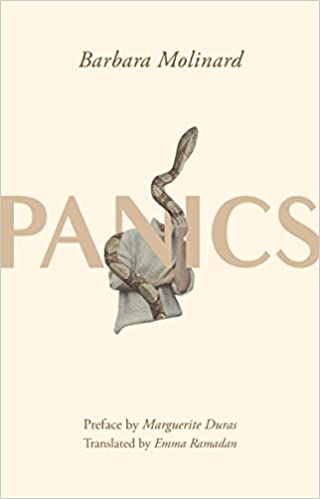 Panics by Barbara Molinard translated by Emma Ramadan
Panics is the only collection Barbara Molinard produced in her lifetime, now translated into English. Molinard was concerned first with the bizarre and the nightmarish, and these 13 stories showcase her views on sickness, death, violence, and control, always with a cast of unreality.
See you, space pirates. If you'd like to know more about my secret plans to dominate the seas and skies, you can catch me over at my personal site.