Sponsored by Flatiron Books, publisher of Daisy Darker by Alice Feeney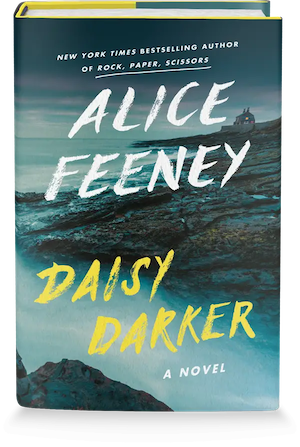 tk
Damian Lewis to Star in Adaptation of Matt Haig's The Radleys
Damian Lewis is set to star in the supernatural black comedy The Radleys, based on Matt Haig's novel of the same name. The story follows a family of vampires who are "abstainers," vampires who choose not to drink blood despite their natural cravings. The film adaptation is being directed by Heartstopper director Euros Lyn and produced by Debbie Gray (Good Luck To You Leo Grande) through Genesius Pictures.
House of the Dragon Co-Creator Discusses the Choice to Make the Velaryons Black
According to House of the Dragon co-creator Ryan Condal, it's no accident that the Velaryons were Black. Condal told The Wrap's podcast The Grill that the choice "wasn't just done perfunctorily or wasn't just done to tick a box or…to be seen as progressive." Condal continued, "It's 2022. It's a different era than these shows used to be made in. We have an incredibly diverse audience that's not only across America, but in multiple countries that speak all sorts of different languages, that represent…all the colors under the sun. And it was really important to see some of that reflected up on screen."
Thomas Keneally Shares $50,000 Book Prize with Fellow Nominees
Thomas Keneally, one of Australia's most acclaimed novelists, was announced on Thursday as the winner of the ARA Historical Novel prize for his latest novel Corporal Hitler's Pistol. The author says he will share the $50,000 literary prize with his fellow nominees. In his acceptance speech, Keneally said he would give $4,000 to the six authors who made the ARA prize longlist: Karen Brooks, Lauren Chater, Steven Carroll, Portland Jones, Kim Kelly and David Whish-Wilson. Geraldine Brooks and Robyn Mundy, who were also shortlisted with Keneally, received $5,000 from the prize for their achievement. Keneally told ABC radio, "I wanted to look after some of the other writers on the longlist because writing — for young and old — is often a matter of combining pittances to make a living."
Quiet Censorship, Pride Book Display Bans, and Challenged Books: What's Happening at the Arlington Public Library in Texas?
Far right Christian conservatives have waged war against the Arlington Public Library in Texas. Here's what's happening.