Hi Book Friends,
I considered saying "Aloha" because I am in Hawaii, but…I'm one of those people who always feels nervous about using random words from a language I don't speak. You know what I mean? This is why I intend to become fluent in every language. I wish. Anyway, let's talk books.
Book Deals and Reveals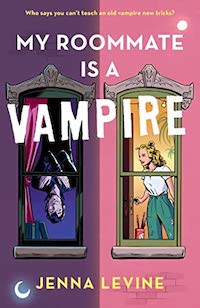 Okay this book cover is so cute, and I'm in love. What do you think? My Roommate is a Vampire is a debut romantic comedy from Jenna Levine, out from Berkley on August 15th, 2023.
Another great romcom coming in August: here's the cover reveal of The Boy You Always Wanted by Michelle Quach. Out in August 2023 from Katherine Tegen Books.
One more romcom, you say? Check out Jessica Joyce's You, With A View. An enemies-to-lovers road trip romance, on sale July 11, 2023!
Here's a new thriller coming out from Atria Books: Megan Collins' next book Thicker Than Water is "about two sisters-in-law who believe they have a perfect, unshakeable friendship until the man who connects them is accused of a brutal crime and they find themselves on opposite sides for the very first time." Out July 2023!
SJ Sindu's got a new middle grade fantasy novel coming out, and here's the cover reveal! Shakti is on sale on May 2, 2023.
Six-time Oscar nominee Amy Adams has been spotted on the set of her upcoming film Nightbitch, based on the debut novel of the same name by Rachel Yoder.
Penguin Random House and We Need Diverse Books are teaming up with former first lady Michelle Obama to launch the Michelle Obama Award for Memoir.
In a new piece for Huffpost, George M. Johnson, author of the second-most banned book in the U.S., All Boys Aren't Blue, reflects on what their book being banned taught them about "telling your truth."
Brett Haley will be directing 3000 Pictures' adaptation of People We Meet on Vacation, based on Emily Henry's New York Times bestseller. Yulin Kuang is adapting the screenplay. Temple Hill's Marty Bowen, Wyck Godfrey and Isaac Klausner are producing.
Here are the winners of the 2022 Harvey Awards, which highlights the best comics, graphic novels, manga, and comic creators.
Book Riot Recommends
I'm a Contributing Editor at Book Riot, I write the Today in Books newsletter, and I'm a Bibliologist for Book Riot's Tailored Book Recommendations subscription service. I also have a PhD in English, so I'm basically a doctor of books. Books are my life, in other words, so in this section of the newsletter, let me share with you some upcoming books I'm super excited about. And I think you will be too!
Prepare Your Shelves!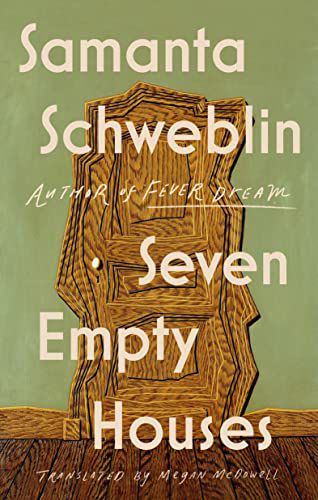 Seven Empty Houses by Samanta Schweblin (Riverhead Books, October 18th)
Y'all! This is coming out tomorrow, and I'm so excited. And you should be too. In other words, prepare your shelves. Right now. Seven Empty Houses is a short story collection from Samanta Schweblin, author of bangers like Little Eyes and Fever Dream and Mouthful of Birds.
In her latest short story collection, Schweblin tells seven stories about seven strange (and yes, empty) houses. They're all empty in different ways. Some are devoid of love. Some don't have any furniture. Or any people. But in every case, something always creeps in: trespassers, a ghost, a list of things to do before you die…you get the idea. According to O, the Oprah Magazine, Seven Empty Houses is a "blazing new story collection that will make you feel like the house is collapsing in on you."
Oh, and no big deal, but this book just made the National Book Award longlist for best book in translation! Okay, it is a big deal. Let's all read this one together and then talk about how great it was.
Want to read books from this newsletter? You can, for free! Get three free audiobooks with a trial to Audiobooks.com. Claim your 3 free audiobooks now!
What I'm Reading This Week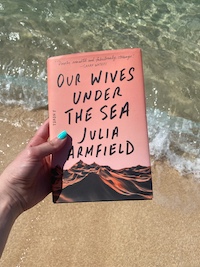 Oh hey! Look at me. I'm at the beach reading books. Here's what I brought with me.
Our Wives Under the Sea by Julia Armfield
The Witch and the Tsar by Olesya Salnikova Gilmore
The Getaway by Lamar Giles
Chasing the Boogeyman by Richard Chizmar
Monday Memes
For real though why didn't I think to do this at my bachelorette party?
And Here's A Cat Picture!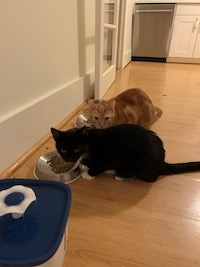 Well I'm not at home, so I asked Ben to send me a picture of the cats, and this is what I got. Murray and Remy are eating their breakfast and looking at the camera like "DAD! Why are you taking a pic of us right now?" But he did his best, and they're still cute.
And that's all for today! I hope you have a wonderful week, and we'll catch up again on Thursday, as always! Much love!