Welcome to In The Club, a newsletter of resources to keep your book group well-met, well-read, and well-fed.
I've already shared with you how I like the pumpkin things and the spooky things around this time of year already, so it's time for me to share another thing I like to do in fall that is totally original (it's not), which is read cozy mysteries! I will read cozy mysteries any time of the year like any other genre or sub-genre, but they just hit different around this time. They're also fun and laid back books for book clubs!
Now on to the club!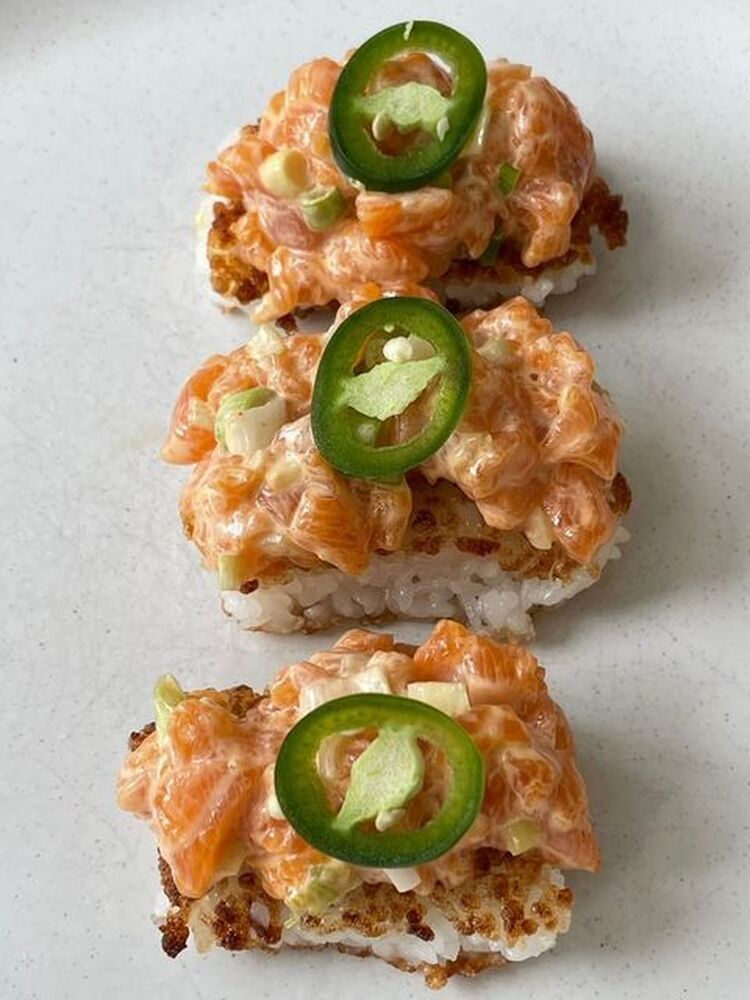 Nibbles and Sips
We're going slightly bougie but still cute, with these crispy rice salmon bites. The recipe calls for sushi grade salmon, but feel free to use cooked salmon if you're not feeling raw! I was recently on the TikToks and saw this lady who makes the most chaotic cooking videos. The food actually looks good, though, and this was one of the things she made. I'll include a recipe from a site, but you should def partake in the chaos that is cookingwithlynja.
And now for books…
Books Fit for Snuggling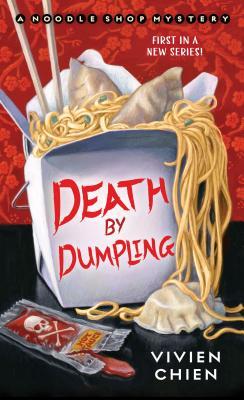 I have been meaning to read these books for a while, and this fall might just be when I get around to them. After a terrible breakup and quitting her job, Lana Lee returns to her hometown of Cleveland to wait tables at her parents' Chinese restaurant. She thinks it'll be the perfect place to restart her life, except that Mr. Feng, the property manager just died because of a delivery of shrimp dumplings from her parents' restaurant where everyone knew of his severe shellfish allergy. Now everyone at the restaurant is being looked at for the death, and Lana is desperate to clear everyone's names. And then there's the detective who keeps popping up for take out, looking like a snack…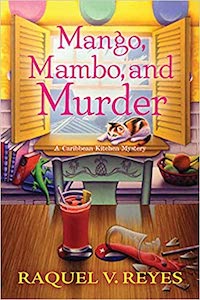 Miriam Quinones-Smith is a food anthropologist (which I didn't know existed!) and has just moved from New York to Miami, where she now has to deal with a totally new environment in addition to her husband's and son's middle-age and toddler woes, respectively. She luckily gets a break from all that when her friend offers her a job as a cooking expert on a Spanish-speaking morning show, but when she attends a luncheon with her newfound local fame, a woman dies. This line from the book blurb really tickled me: "a socialite sitting at her table suddenly falls face-first into the chicken salad, never to nibble again." never to nibble again. Ugh, cozy mysteries are so punny and extra, I love!
Anyway, of course you know she starts investigating, and after another body turns up, she realizes she may be at risk because of her amateur sleuthing and what she's been finding out. The second in this series is coming out early next month.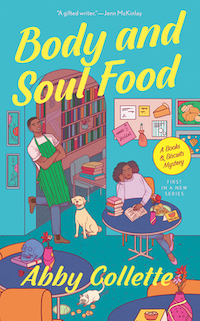 Is this another foodie-centric cozy mystery, you ask? Why yes, yes it is. It also speaks directly to my Southern soul, since it's the first in a mystery series called "Books & Biscuits," which could low-key be a description for at least part of my personality. Part of the premise was also taken right out of the Book of Me, since it follows two twins who are trying to open a bookstore/soul food café (named Books & Biscuits, if you hadn't guessed). The backstory for the main characters isn't your typical cozy fare: twins Koby Hill and Keaton Rutledge were separated and orphaned at two. They later reconnect and decide to indulge in their shared interests by opening a bookstore. It's just unfortunate that Koby's foster brother is murdered. The police are having trouble solving the murder, but Keaton and Koby acting as amateur sleuths may grant some headway. If they can balance solving crimes and having a grand opening, that is.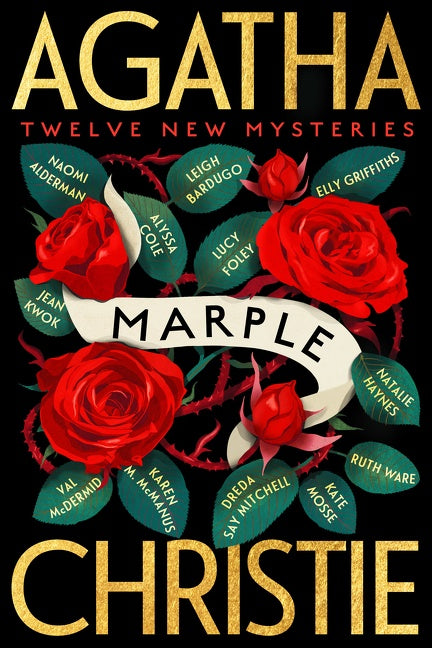 This book was just released in the middle of September and says it's by Agatha Christie, but it's actually a collection of stories written by an amazing lineup of authors (from Leigh Bardugo to Alyssa Cole!) that features Christie's iconic sleuth Miss Marple. Each author gives their own interpretation of Miss Marple while staying true to the character and constructing a great mystery. I've only read one of Miss Marple's books (Murder at the Vicarage), but seeing this collection come out makes me not only want to read it, but Christie's other Marple books as well.
Want to read books from this newsletter? You can, for free! Get three free audiobooks with a trial to Audiobooks.com. Claim your 3 free audiobooks now!
Suggestion Section
25 of the Best Space Opera Books Ever!
Barnes & Noble just released their best books of 2022…in October…we're not going to talk about that, though lulz
Here are some of the best scary short story collections, which could be great for discussing during a book club meeting!
---
I hope this newsletter found you well, and as always, thanks for hanging out! If you have any comments or just want to connect, send an email to erica@riotnewmedia.com or holla at me on Twitter @erica_eze_. You can also catch me talking more mess in the new In Reading Color newsletter as well as chattin' with my new cohost Tirzah Price on the Hey YA podcast.
Until next week,
Erica