Hello and welcome (back) to the Kissing Books newsletter. I'm PN and I'll be your guide through the rollercoaster world of romance. Another weekend is looming before us and I'm looking forward to it and hopefully some relaxing, reading, and resting done. My plans include hanging out with a friend to watch The Hating Game since she has an AppleTV subscription and I do not. It looked interesting so here's hoping I enjoy it!
In currently reading news, I'm still working my way through Two Wrongs Make a Right and Love in the Time of Serial Killers. I plan on picking up a witchy romance next for that genre pick. Not sure which one but it will likely either be Witchful Thinking, Witcha Gonna Do? or Back in a Spell. Oh, and will also start Called to the Deep since it's my bookclub's pick this month.
Also, don't be alarmed by the newsletter title as it refers to the books in the New Releases section. I'm still married and nothing that life changing has happened in the last few days.
Let's forge ahead to the rest of the newsletter!
Bookish Goods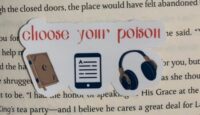 I love everything about this sticker. I'm the type of book dragon that just loves reading. Honestly, I don't care about anyone's preference in how they read. Ebook, physical, audio…hell if your partner reads to you for whatever reason, it still counts as reading. No preference shaming shall be had here! Embrace how you can and like to read proudly, friends! $3
New Releases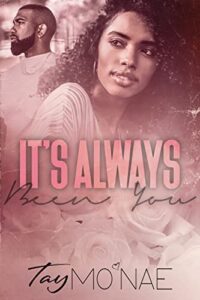 After her marriage ended, Jerzey decided to become a foster mom so she could finally have the family she had been wanting. While it's not easy, she has her best friend by her side to help her. However, this all changes when the feelings between them turn more romantic than platonic and she begins to wonder if she has been missing what's been right in front of her all this time.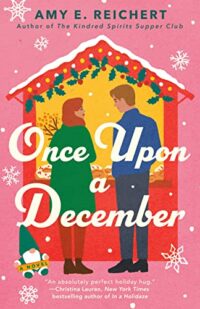 As her name may indicate, Astra Noel Snow loves Christmas. This year she's especially eager to return to Milwaukee's Christmas market to eat, drink and be merry and get her mind off her recent divorce. Jack Clausen, the handsome man who always saves her a kringle at his family's bakery, may be just the man for the job and Jack isn't opposed to the idea. Will this be a holiday fling or the start of a new chapter of their lives together?
And don't forget that for a more comprehensive list of new releases, you can always check out our New Books newsletter!
Riot Recommendations
The start of Fall for me typically means a lot for horror or 'spoopy' novels, spread across various genres. And I don't care what type of supernatural entity is involved either; I'm here for all of them. Naturally though, I especially love it when those types of genres overlap with the romance one.
And there has been an increase in this sub-genre in the last year or so, even contributing to coining the term 'horro-romance,' which I am all for. Which leads to my recommendations for this week, all of which are in that sub-genre.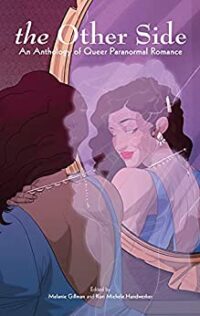 This graphic anthology perfectly combines romance and the paranormal. In this collection of 19 stories, you'll find all types of paranormal creatures that go bump in the night in more than one way *wink.* Plus, it's a graphic novel which means it should make for some quick reading, which is always great especially if you're working on any reading goals.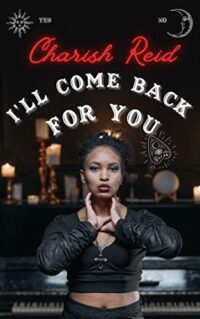 I know I've been talking about this book a lot this year but it really is that good. Plus, it has a haunted house and a romance. Like, there's a legit ghost in this; it's not one of those that it may be haunted. It's haunted. Plus that cover? *swoon* Also, 'a little blue birdie' told me that a sequel was in the works.
And for my monster romance lovers have no fear since I plan on highlighting some of those as well this month. Just keep an eye out for upcoming newsletters!
Be sure to put this event on your calendar now!
I love these wise words from Viola Davis and can't agree with them more.
Following that train of thought, check out this list of married couples who have decided trolling is their love language.
And that's all she wrote for today. I'll be back in your inboxes on Monday with a fresh newsletter. Until then, you can always give me a follow over on Twitter under @PScribe801. Happy reading and stay hydrated since it's still super important, even in the cooler months.