Sponsored by SWEET, SOFT, PLENTY RHYTHM—on sale now!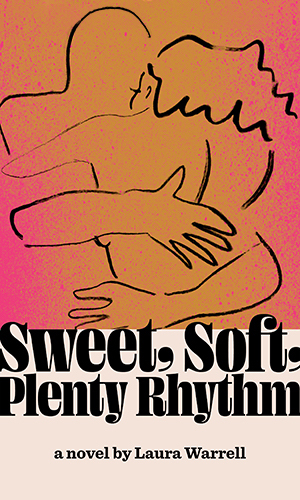 tk
2 Men Targeted A School Librarian and They're Not Facing Any Consequences
After middle school librarian Amanda Jones spoke out against book censorship at a school board meeting in Livingston Parish, Louisiana this past July, she received death threats and harassing messages. At the meeting, Jones said, "While book challenges are often done with the best intentions, and in the name of age appropriateness, they often target marginalized communities such as BIPOC [Black, Indigenous and people of color] and the LBGTQ community. They also target books on sexual health and reproduction." By the next day, conservatives started claiming that Jones was trying to provide sexually explicit materials to children. Michael Lunsford, the executive director of right-wing nonprofit Citizens for a New Louisiana, and Ryan Thames, who runs a politically conservative Facebook page called Bayou State of Mind, both spoke out against Jones on Facebook. Their statements claimed that Jones was advocating pornography in libraries and teaching children sexual acts.
In August, Jones filed a lawsuit against Lunsford and Thames, seeking damages and asking a judge to bar them from posting about her on Facebook. But last week, Judge Erika Sledge dismissed the lawsuit, ruling that Lunsford and Thames were merely stating their opinion. In response to the ruling, Jones said, "I've lost all faith in the judicial system. The judge's ruling has opened the door. People are definitely going to feel more empowered to harass educators online."
Black Stars Reimagine Iconic Hollywood Movie Moments in New Photo Book
In the new book Black Hollywood: Reimagining Iconic Movie Moments by Carell Augustus, over 65 black actors are reimagining iconic Hollywood movie moments. With this book, Augustus aims to reinvigorate readers' appreciation of the past while also asking questions about representation in media. Augustus told Entertainment Weekly, "[Black people] understand the power of seeing someone who looks like you doing something incredible, and being recognized for it. Black Hollywood is not just a book for Black people, it's a book for all people about Black people. About the dreams we were never told we could achieve. About the places we were never told we could go. And now, finally, about how we can get there." Black Hollywood hits shelves on October 4th.
Wakanda Forever Trailer Reveals the New Black Panther
Today, Marvel released the full trailer for Black Panther: Wakanda Forever, and the new trailer reveals the new Black Panther who will replace King T'Challa, following the untimely death of Chadwick Boseman. The trailer gives fans their first look at the new Black Panther in their full costume, and it seems to confirm that a woman will be taking up the mantle of the iconic superhero. While the identity of the new Black Panther has not been revealed, many fans speculate that it will be Shuri, T'Challa's younger sister. We'll know for sure on November 11th, when Black Panther: Wakanda Forever finally hits theaters.
October 2022 Horoscopes and Book Recommendations
New month, new October horoscopes and book recommendations! Check out titles from Celeste Ng, Veronica Roth, and more.