Welcome to Read This Book, a newsletter where I recommend one book that I think you absolutely must read. The books will vary across genre and age category to include new releases, backlist titles, and classics. If you're ready to explode your TBR, buckle up!
This week's pick was one of those instant bestsellers that sold out everywhere immediately and has yet to truly get back in stock (I know, I'm sorry) but I had to read on audio because I had to know what the hype was about. (Also, the author reads the audiobook, which is definitely a bonus!)
Content warning: Child abuse (controlling behavior, emotional abuse, mental abuse, physical abuse), eating disorders, infidelity, terminal illness, parental death, unhealthy romantic relationships.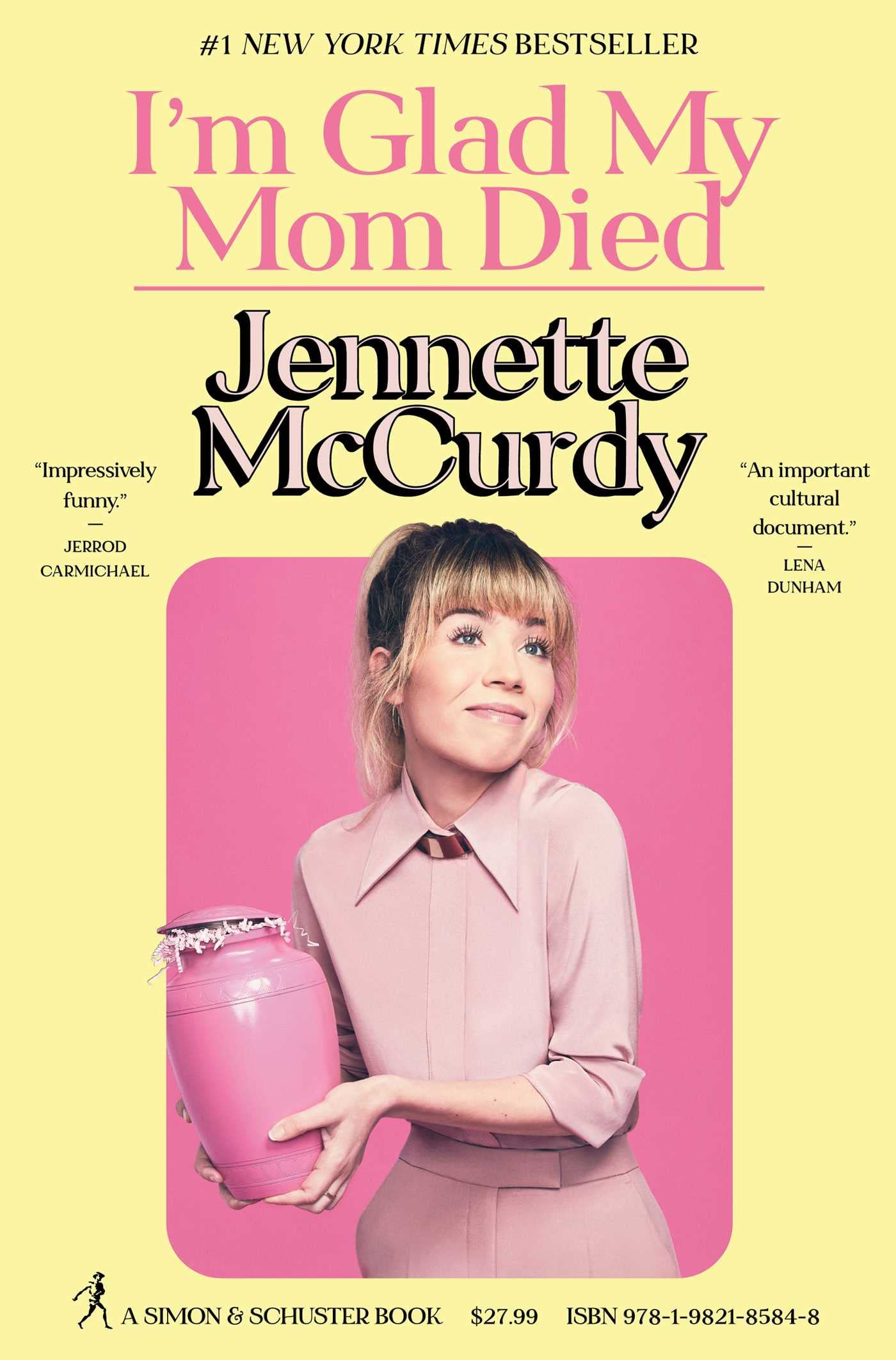 I defy anyone to look at this book and not be a little curious — it's an audacious title, and the vintage inspired cover strikes the perfect balance. For those who don't know who the heck Jennette McCurdy even is: McCurdy was a child actor who mostly got bit and guest roles in TV shows and movies until at age fourteen she was cast as Sam Puckett in the Nickelodeon TV show iCarly. If you are a young millennial or Gen Z, there's a good chance you grew up watching her play the spunky best friend and then later star in her own show (alongside Ariana Grande before she hit it big.
In this memoir, which is told in short vignettes that are recounted chronologically, we learn that McCurdy was brought up in a deeply dysfunctional Mormon family in Southern California, one that barely managed to make ends meet until her acting paychecks came in. Her mom was ambitious, overbearing, emotionally unhealthy, a hoarder, and a cancer survivor. She wanted Jennette to have the life she always wanted, and Jennette wanted to make her mom happy, so she agreed to start acting and let her mom push her into these roles. Gradually, as she entered her teen years, she realized just how deeply dysfunctional her mom's actions really were but, in denial, she went along with it until her mom's cancer came back and she died when Jennette was 21. That was where the true work began of trying to sort through the tangle of emotions and destructive coping mechanisms Jennette had picked up from a young age as she slowly steered herself toward recovery.
Despite the title, for much of the book Jennette isn't glad her mom died — she grows up terrified that she'll succumb to cancer, and she's devastated when her mother finally does pass. With a dry sense of humor, Jennette shows readers just how eager she was to please her mom, and how the entire family would get twisted up in her schemes. In many ways, Jennette was trapped and it took her mom dying to break free of both the mental and emotional abuse, but also the rigid way of thinking that had kept her compliant for so long. This is a deeply emotional, very uncomfortable, and yet very heartfelt memoir about the dangers of parental ambition in Hollywood, learning to break free of bad systems, and figuring out how to get help. It's also really funny — sometimes awkwardly so. After all, it's not everyone that can say they're glad their mom died.
Happy reading!
Tirzah
Want to read books from this newsletter? You can, for free! Get three free audiobooks with a trial to Audiobooks.com. Claim your 3 free audiobooks now!
---
Find me on Book Riot, Hey YA, All the Books, and Twitter. If someone forwarded this newsletter to you, click here to subscribe.